Crtra. A7 Algeciras-Malaga Km. 133 Finca Los Pinos, Sotogrande (San Roque), Cadiz, Spain
Industry:Farming
Site:treinatayardas.com
Description:30 Yardas es una empresa que opera en Sotogrande y la Costa del Sol y ofrece un servicio de jardineria completo y de calidad a todo tipo de empresas, comunidades y particulares.
30 Yardas, es...
Specialties:Jardineria, Mantenimiento de piscinas, Paisajismo.
Company size:1-10 employees
Industry:Consumer Goods
Site:30Watt.com
Description:Located in Minneapolis' North Loop, 30 Watt creates and distributes products that both confuse and amuse.
Original in-house brands include Prank Pack®, BogeyPro®, Pour Folk® and Drink...
Founded:2009
Company size:11-50 employees
Industry:Machinery
Site:sprayforce.com
Description:Spray Force's Six Decades of equipment building history has long been identified by our commitment to spray equipment innovation. We are clearly dedicated to building world-class cutting edge...
Specialties:Spray equipment of all kind, Mixing and placement equipment
Founded:1968
Company size:11-50 employees
Industry:Information Technology And Services
Site:deltek.com
Industry:Accounting
Site:dumpstersrusinc.com
Industry:Nonprofit Organization Management
Site:30yearsafter.org
Industry:Marketing And Advertising
Site:300bones.com
Description:Started in 2014, we are an independent marketing agency based in Paris. 300 Bones is and will always be a simple Idea;
Do Business Better
With our strong work ethic, use of traditional &...
Specialties:Social media marketing, Digital marketing, Branding, Marketing strategy, Marketing consultancy
Founded:2014
Company size:1-10 employees
Industry:Internet
Site:facebook.com
Description:Never know who you will run into in this forum. Have myself, found old classmates, friends, past partners in business and friendships. Heck you may even find an old lover that you wish never got...
Specialties:Custom flages, U.s. flags made in the usa, Custom flagpoles, Qualit products and custoer service
Founded:1995
Company size:1-10 employees
Industry:Public Relations And Communications
Site:30WishesConsulting.com
Description:Public relations and marketing consulting
Company size:1-10 employees
Industry:Aviation & Aerospace
Site:rosterbuster.com
Description:Small software company specialising in websites and mobile apps which solve problems in the areas of rostering and shift work.
Our primary product is www.rosterbuster.com - making sense of...
Founded:2010
Company size:1-10 employees

Status:Inactive
Registration:May 3, 1963
State ID:72168085
Reg. number:0764753
Status:900 - expired
Status date:May 11, 1984
Illustration:Drawing or design which also includes word(s)/ letter(s)/number(s)
Goods & Services:Knit undershirts; and sports shirts, both knit and woven
Owner:P. H. Hanes Knitting Company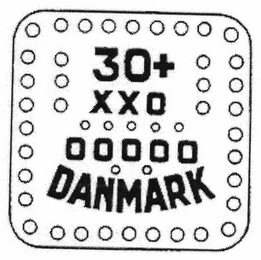 Status:Inactive
Registration:Jan 1, 1985
State ID:89000130
Status:969 - non registration data
Status date:Jan 8, 1985
Illustration:Drawing or design which also includes word(s)/ letter(s)/number(s)
Attorney:Wipo 32 CHEMIN DES COLOMBETTES
Goods & Services:Control mark for all sorts of cheeses, Art. 6 ter paris convention
Owner:Government Of Denmark