Industry:Management Consulting
Industry:Financial Services
Site:2companies.nl
Industry:Staffing And Recruiting
Industry:Photography
Site:2clickphoto.com
Description:2 Click nasce dall'unione di due persone e di due parole. Click è una parola di derivazione fumettistica con cui si usa rappresentare tipicamente il suono di uno scatto, nel nostro caso quello...
Specialties:Ritratto adulti e bambini, Moda bambini, Fotografia commerciale, Cerimonia
Founded:2011
Company size:1-10 employees
Industry:Marketing And Advertising
Site:2comunicacion.com.ar
Description:Creation and development of advertising campaigns
Company size:1-10 employees
Industry:Performing Arts
Site:morinostudio.com
Industry:Computer Software
Site:2commasales.com
Description:2Comma Sales is the leading provider of innovative sales tools and training for enterprises that have complex sales processes. Whether your organization sells only through a direct field force, is...
Founded:2005
Company size:11-50 employees

Industry:Photography
Site:xxx
Description:Xxx
Company size:Myself Only

C/ Jaime El Conquistador Nº 11, Madrid, Madrid, Spain
Industry:Photography
Site:litmind.com
Description:Pro2coma 2, es una empresa dedicada a los servicios fotográficos y de vídeo.
La labor principal es la digitalización profesional de negativos, diapositivas y opacos, utilizando para ello...
Specialties:DIGITALIZACIÓN PROFESIONAL FOTOGRÁFICA., REPARACIÓN EQUIPOS FOTOGRÁFICOS Y VIDEOCAMARAS., REPORTAJE FOTOGRAFICO., RETOQUE Y RESTAURACIÓN.
Founded:2006
Company size:1-10 employees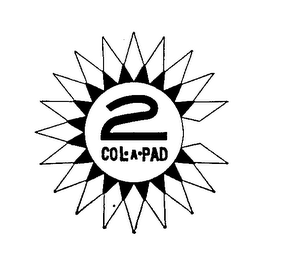 Status:Inactive
Registration:Apr 22, 1963
State ID:72167238
Reg. number:0773854
Status:900 - expired
Status date:Oct 21, 1984
Illustration:3000
Goods & Services:Stamp pads, Color-pad
Owner:Eaton Allen Corp, 170 Tillary St.
Industry:Information Technology And Services
Site:sanitate.it
Description:Dalla progettazione allo sviluppo vero e proprio, dallo studio attento dell'usabilità dell'interfaccia all'accurato design della applicazione; dallo sviluppo di siti web alla realizzazione di realtà...
Specialties:.Net Software Engineer, Consulenza Informatica, Web Designer
Company size:Myself Only