Handelsstraat 34, Sittard, Netherlands
Industry:Facilities Services
Site:24interactive.nl
Description:Don't work harder, be smarter!
We ervaren dat er steeds meer behoefte is aan één loket, dat uw organisatie enerzijds kan ontzorgen zodat er meer ruimte is om te focussen op uw core business en...
Specialties:Smart Contact, Smart ICT, Smart Media, Smart People, Smart Finance, ...
Founded:2013
Company size:11-50 employees
Industry:Machinery
Site:24iron.com
Description:24 Iron LLC based in Macedonia the center of the Balkan ( world )
24 Iron LLC is active true office in the main city of Macedonia "Skopje" and an office in The Netherlands for over 23 year in...
Founded:1991
Company size:1-10 employees

Industry:Marketing And Advertising
Site:24jan.com
Description:Brand and Image company based in Bangalore India. Brainchild of 17 year old visionary entrepreneur Aastik J Koshy. Student of Business Studies.
WE DO;
COMMUNICATIONS Brand Launches, Brand...
Company size:1-10 employees
Industry:Media Production
Site:24karataudio.com
Description:I provide all facets of voiceover work including but not limited to: voiceovers, character voices, DVD Narration, Commercial Production, Imaging, Copywriting and more...
Company size:1-10 employees
Industry:Events Services
Site:24KEvents.com
Registration:Jan 1, 1997
Phone:(604) 543-8248
Member:Joel Chahal (Owner)
Categories:Home Builders
Status:Inactive
Doing business as:24 Karat Pool Service,Inc
Status:Inactive
Registration:Nov 15, 1929
State ID:71292449
Reg. number:0269368
Status:713 - cancelled - section 18
Status date:Apr 10, 1989
Illustration:1000
Goods & Services:Hosiery, Carat
Owner:Gotham Silk Hosiery Company, Inc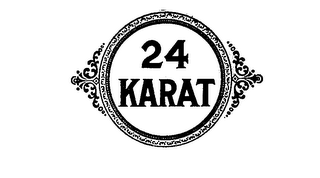 Status:Inactive
Registration:Nov 16, 1964
State ID:72206301
Reg. number:0800192
Status:900 - expired
Status date:Mar 14, 1986
Illustration:3000
Goods & Services:Cigars
Owner:W. H. Snyder & Sons Incorporated