Industry:Government Administration
Site:22barcelona.com
Description:El proyecto 22@Barcelona transforma doscientas hectáreas de suelo industrial de Poblenou en un distrito innovador que ofrece espacios modernos para la concentración estratégica de actividades...
Company size:11-50 employees
7 Depleach Road Cheadle, Stockport, Cheshire, United Kingdom
Industry:Design
Description:22 CREATIVE CONSULTANCY LTD is a Design company located in 7 DEPLEACH ROAD CHEADLE, STOCKPORT, CHESHIRE, United Kingdom.
43 Rue Beaubourg, Paris, France
Industry:Design
Site:2222editiondesign.fr
Description:22 22 Édition Design est une nouvelle maison d'édition ! Créateur et éditeur, le duo derrière 22 22 Édition Design, composé de Faridha Cardiet - El Gabsi et Jean Claude Cardiet, présente ses...
Specialties:Créateur, éditeur d'objets design, Produits fabriqués en france, Objets de décoration, mobilier, luminaires, Mobilier outdoor
Founded:2011
Company size:Myself Only

10 The Croft, Buntsford Drive, Stoke Heath, Bromsgrove, United Kingdom
Industry:Internet
Site:22blue.co.uk
Description:22 Blue (previously MindBlip) is a talented web and mobile development consultancy. Since September 2005 we have been working closely with our clients to help turn their ideas into reality by...
Specialties:Web development, Api development, 3rd party api integrations, Content management systems, Database administration, ...
Founded:2005
Company size:1-10 employees
Op Den Hamel 9, Ulbeek, Belgium
Industry:Information Technology And Services
Site:2--2.be
Description:You woke up this morning with a brilliant idea for a brand new App that's going to conquer the world. But you don't have a clue where to start, who's going to develop the App, or even who's going to...
Specialties:General business development, Sales, E-business, e-government (b2b b2c g2c g2b)
Founded:2006
Company size:1-10 employees
Industry:Broadcast Media
Site:xxiixxii.com
Description:22:22 llegó en un momento de cambio en el paradigma de la comunicación. Es una productora argentina independiente con proyección internacional de contenidos y formatos audiovisuales para televisión,...
Founded:2012
Company size:11-50 employees
Industry:Design
Site:22bondst.com
Industry:Media Production
Site:22creativegroup.com
Industry:Nonprofit Organization Management
Site:22challenges.org
Description:22 Challenges is, in a way, a memorial to Janet Mary LeBeau, the matriarch of the LeBeau family which is now spread out across the United States. Janet spent the majority of her life as a single...
Founded:2010
Company size:Myself Only
Industry:Design
Site:22cv.co.uk
Description:Bring me sunshine…
Eric and Ernie, a truly great double act!
In this world where we live, there should be more happiness…
The creative world we live in can sometimes be one of smoke...
Specialties:Design consultancy, Country fashion, tailoring, savile row,, Leisure and beauty, Corporate wear, business suiting, work wear
Founded:2007
Company size:1-10 employees
Industry:Professional Training & Coaching
Site:227company.com
Description:22/7 Company, founded by internationally recognized human resource consultant Terry Tillman, is dedicated to and focused on experientially facilitating, teaching, presenting, training and coaching....
Company size:1-10 employees
Industry:Computer Software
Site:whosyour22.com
Description:22 Inc. was founded in 2015 on the Gold Coast, Queensland. It's aim is to develop innovative applications that enhance people's lives.
Founded:2015
Company size:1-10 employees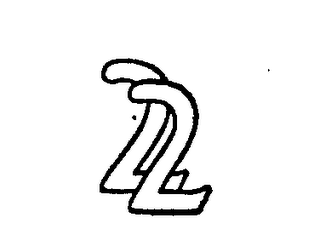 Status:Inactive
Registration:Sep 25, 1963
State ID:72177734
Reg. number:0775438
Status:710 - cancelled - section 8
Status date:Jul 29, 2008
Illustration:Drawing with word(s)/letter(s)/number(s) in Stylized form
Attorney:Dowell Dowell
Goods & Services:Shirts and collars, all for men; and shirt-blouses and collars, all for women
Owner:Wakefield Shirt Company Limited; The
Correspondent:Arthur E. Dowell Iii
DOWELL & DOWELL
2001 Jefferson Davis Hwy Suite 705, Arlington, VA 22202
97 Rue Des Frères Lumière, Neuilly Sur Marne, France
Industry:Retail
Site:22conseils.fr
Description:Société de Conseil et d'Accompagnement d'Entreprises, dans leur développement et leur activité dans le monde du Commerce et de l'Immobilier Commercial.
Founded:2015
Company size:1-10 employees