Industry:Information Technology And Services
Site:20thfloor.com
Description:A Development Company
Company size:51-200 employees
Industry:Government Administration
Site:cjis20.org
Description:The 20th Judicial Circuit of Florida covers Charlotte, Collier, Glades, Hendry , and Lee counties. CJIS is an acronym for "Criminal Justice Information System" and was started in 1990 by Court...
Company size:501-1000 employees
Industry:Marketing And Advertising
Site:20thlevel.com
Description:20th Level is a marketing consulting firm offering a variety of help in marketing games, books, and other products. The marketplace for games is changing rapidly, with downloadable content for a...
Specialties:Marketing, marketing games, marketing books, marketing consulting
Founded:2010
Company size:Myself Only
Industry:Entertainment
Site:ltff.co.uk
Description:IT IS NOT TOO LATE TO SUPPORT 20th LONDON TURKISH FILM FESTIVAL.
Please get in touch with us.
Here is our cooperate pack.
http://www.ltff.co.uk/downloads/CP_LTFF.pdf
The London...
Specialties:Film, Awards, Cinema
Founded:1993
Company size:1-10 employees
Industry:Military
Site:NationalGuardSF.com
Description:The soldiers who make up the 20th Special Forces Group (Airborne) of the Army National Guard are unique professionals with an unconventional method for waging war and an innovative approach to...
Specialties:Special Forces, Green Berets, SOF Support, Airborne
Founded:1961
Company size:1001-5000 employees
Industry:Graphic Design
Site:20thstmedia.com
Description:20th Street Media LLC is a full service boutique technology and design firm that helps businesses and organizations achieve their goals across all forms of media. Based in Times Square New York City, ...
Company size:1-10 employees
Industry:Management Consulting
Site:20thinking.com
Description:PERFORMANCE COLLECTIVE
At 20THINKING we've set out to build a different consulting proposition. Based on a collective of experienced practitioners, we offer our clients a lean and flexible...
Specialties:Business Model Innovation, Organisation Design, The Organisation Workshop, Cultural Shift
Founded:2013
Company size:11-50 employees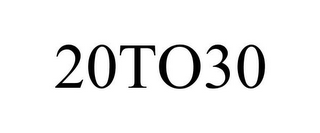 Registration:Nov 15, 2013
State ID:86120016
Status:630 - new application - record initialized not assigned to examiner
Status date:Nov 30, 2013
Illustration:4000
Goods & Services:Entertainment services, namely, providing a blog featuring subjects in the field of general human interest, 20 to 30
Owner:Lehmann, Laura
Industry:Staffing And Recruiting
Site:20to60.com
Description:At 20to60, we believe the purpose of life, is a life of purpose. Our purpose is to help individuals, and organisations realise their full potential. As majority of adult life is spent at work, we...
Specialties:Resume Screening, Telephonic Screening, Recruitment Services
Founded:2014
Company size:1-10 employees
Industry:Consumer Goods
Site:20too.com
Description:20too Licensing is the leading licensing company located in Dubai, United Arab Emirates. The company specializes on representing global entertainment brands and portfolios of IP owners such as...
Specialties:Licensing, Consumer Products, Intellectual Properties, Premiums
Founded:2013
Company size:1-10 employees