Industry:Transportation/trucking/railroad
Site:dumpstersrusinc.com
Industry:Outsourcing/offshoring
Site:twentyways.co.uk
Description:A PRODUCT IS EXPRESSION OF AN IDENTITY, ROOTED IN TRADITION AND ARTIGIANAL CARE.
20 Ways is based in London and it operates as a foreign branch of Italian companies of the food & BeV sector,...
Specialties:Food & Beverage, mercato UK, Internationalization, Events & promotion
Founded:2014
Company size:1-10 employees
Suite 13436, 2Nd Floor, Crusader House,, 145-157 St. John Street, London, United Kingdom
Industry:Management Consulting
Site:20twentylimited.com
Description:We are a group of exceptional people who work to high professional standards seeking to deliver excellence in all we do. The cornerstones of our efforts are a relentless pursuit of Quality, Service...
Specialties:Emerging markets advisory service for Indian sub-continent
Founded:2010
Company size:Myself Only
Industry:Broadcast Media
Site:20west.tv
Description:20 West Productions, a division of Intersport, Inc., is committed to creating compelling, high-quality television for the cable and broadcast markets. Our strong team of experienced producers and...
Company size:11-50 employees

1 Queen St. E, Toronto, Ontario, Canada
Industry:Real Estate
Site:20vic.com
Description:20 VIC Management Inc. manages a national portfolio of retail, office and industrial properties that extends through almost all provinces in Canada. Our seasoned team of specialists have the detailed ...
Specialties:Property Management
Company size:201-500 employees
Registration:Jan 1, 1986
Phone:(403) 259-2022, (403) 258-1004 (Fax)
Member:Terry Napper (Manager)
Categories:Real Estate Management
Status:Inactive
Registration:May 6, 1964
State ID:72192841
Status:900 - expired
Status date:Dec 7, 1985
Illustration:1000
Goods & Services:Women's coats, suits, and dresses
Owner:Mutual Buying Syndicate Incorporated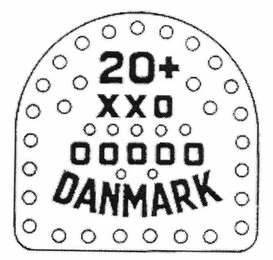 Status:Inactive
Registration:Jan 1, 1985
State ID:89000131
Status:969 - non registration data
Status date:Jan 8, 1985
Illustration:3000
Goods & Services:Control mark for all sorts of cheeses, Art. 6 ter paris convention
Owner:Government Of Denmark