11 Calle Mar De Irlanda, Carolina, PR 00979
Industry:Business Services, Nec, Nsk, Secretarial And Court Reporting, Nsk
Member:Adaline Torres (Principal)
Phone:(604) 435-9855
Member:Jaswinder Sahota (President)
Categories:Roofs-Treatment & Maintenance
Status:Inactive
Doing business as:1 River Ventures, LLC
Phone:(604) 939-0499
Member:Andrei Sebestyen (Owner/Manager)
Categories:Contractors-General
Site:a1railingandgates.com
Phone:(604) 507-7122
Members (2):Krishan Matharu
Gurmeet Matharu
Categories:Railings
Industry:Veterinary
Site:1-resource.net
Description:Veterinary practice HR support, training, ethics support, employee hotline service
Company size:1-10 employees
Flass St, Durham, England, United Kingdom
Industry:Real Estate
Site:the1lettings.com
Description:The 1 Residential Lettings and Management Ltd are an independent business dedicated to providing landlord and tenants with a personal and professional service, matching the right people to the right...
Industry:Entertainment
Site:debrasnyder.com
Description:Actor headshots, news, resume, demo reels
Company size:Myself Only
Industry:Construction
Site:1RoofAtlanta.com
Description:Roofing & Residential Construction Specialists. We target property managment groups to become their turnkey contractors with everthing under one roof. We also specifically market to residential home...
Specialties:Roofing, Siding, Gutters, Painting, Additions, ...
Company size:11-50 employees
Status:Inactive
Doing business as:1 River Bend I', LLC
Categories:Contractors - General
Doing business as:A One Reliable Roofing, Alliance Roofing & Siding
Registration:Jan 1, 1987
Phone:(314) 601-3361
Members (2):Holly Pace
Donald Paris (President)
Categories:Roofing Contractors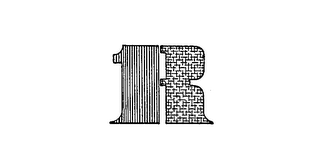 Status:Inactive
Registration:Dec 13, 1965
State ID:72234408
Reg. number:0820493
Status:900 - expired
Status date:Mar 13, 1987
Illustration:5R07
Goods & Services:General banking service, The drawing is lined for red and gold, but color is not an essential feature of the mark.
Owner:First National Bank Of Ripon, The