Connewitzer Straße 21, Leipzig, Saxony, Germany
Industry:International Affairs
Site:lok-leipzig.com
Industry:Internet
Description:Http:///www.1filme.net
Análises, videocasts, tudo relacionado a cinema e ao universo dos filmes.
A fim de valorizar o cinema pela visão de quem também é público, mas que não tem pretensão...
Company size:1-10 employees
Industry:Media Production
Site:1filmtoutsimplement.com
Description:1 Film tout simplement, est une entreprise spécialisée dans la production de films de communication.
Rien n'est plus efficace qu'un film vidéo pour présenter votre entreprise et ses...
Founded:2015
Company size:Myself Only
Registration:Jan 1, 1998
Site:1fish2fish.ca
Phone:(604) 532-5226, (604) 532-5226 (Fax)
Member:Heather Creelman (Owner)
Categories:Grocers-Retail

Industry:Health, Wellness And Fitness
Site:1fitmutt.com
Description:1 Fit Mutt teaches dog owners how to keep their pets fit, happy, and healthy through regular exercise.
Company size:Myself Only
Phone:(780) 842-3082
Categories:Fence Contractors
Registration:Jan 1, 1997
Phone:(416) 745-4499
Member:Walter Pursley
Categories:Fire & Smoke Alarm Systems
Registration:Jan 11, 1978
Phone:(604) 526-8423, (604) 526-8423 (Fax)
Member:Richard Spring (President)
Categories:Fire Protection Equipment-Sales, Service & Supplies
Registration:Jan 1, 1996
Site:a1flooringcanada.com
Phone:(866) 335-3263
Member:Chantal Visi
Categories:Contractors - Flooring
Phone:(604) 533-6590
Member:Wayne Allison (President)
Categories:Food Processing Equipment Service & Supplies
Status:Inactive
Doing business as:#1 Flying Sombrero Corporation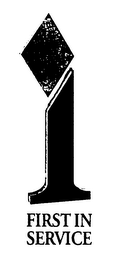 Status:Inactive
Registration:Jun 16, 1995
State ID:74689260
Status:606 - abandoned - no statement of use filed
Status date:Apr 9, 2000
Illustration:3S19
Employee:Jyll Smith Taylor
Goods & Services:Non-metallic building materials, namely, windows, doors, ceramic tiles, bricks, processed stones, and non-current carrying current devices, namely, boxes in the nature of covers
Owner:Caradon Plc