Industry:Graphic Design
Site:1designguy.com
Registration:Jun 6, 1983
Phone:(905) 971-3366
Member:Bill Wieske
Categories:Demolition Contractors
Industry:Security And Investigations
Site:roydel.com
Industry:Management Consulting
Site:consultinggroupsa.com.ar
Industry:Design
Site:1designstudios.com
Description:An Interior Design Firm specializing in listening to our clients and creating a true partnership. Our work includes financial institutions, healthcare and offices. We will take a project from...
Founded:2011
Company size:Myself Only
Industry:Marketing And Advertising
Site:6sm.co.uk
Prince Albert Rd, London, United Kingdom
Industry:Education Management
Description:1 DEN LIMITED is an Education Management company located in Prince Albert Rd, London, United Kingdom.

Yaroslavskaya Street, 19, Office 1-4, Gomel, Belarus
Industry:Marketing And Advertising
Site:1dollarcorporation.com
Description:1 Dollar Corporation, LLC
provides:
- Advertising Services including Web Promotion
- Search Engine Optimization (SEO)
- Ambient Media and Outdoor
- ATL Advertising
- BTL ...
Specialties:Advertising, Marketing, Web Promotion, SEO, Ambient Media, ...
Founded:2009
Company size:1-10 employees
Industry:Management Consulting
Site:1Delta.net
Description:Management Consulting
Company size:1-10 employees
30 Cowper Street, Parramatta, Sydney, New South Wales, Australia
Industry:Information Technology And Services
Site:1digitalmarketingagency.com.au
Description:1 Digital Marketing Agency in Sydney Specialist in promoting your Brand online to increase your Business leads, sales and attract more customers through out Australia!
1 Digital Marketing Agency ...
Specialties:Digital Marketing, Search Engine Optimisation, Social Media Marketing, Website Design and Development, Online Reputation Management, ...
Founded:2010
Company size:11-50 employees
Industry:Leisure, Travel & Tourism
Site:1dmcafrica.com
Description:1 DMC Africa is an association of professional Destination Management Companies (DMC) throughout Africa & the Indian Ocean Islands. Our members are based within and operate locally in their...
Specialties:Destination Management Company, Group Incentive Travel, Corporate Events, VIP Luxury Travel, Conference Organisor, ...
Founded:2014
Company size:11-50 employees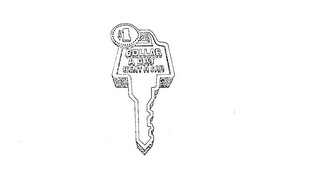 Status:Inactive
Registration:May 23, 1966
State ID:72246237
Reg. number:0823789
Status:900 - expired
Status date:May 7, 1987
Illustration:3000
Goods & Services:Applicant disclaims "dollar a day," "rent a car," the numeral 1 and the dollar sign apart from the mark as shown., Renting and leasing passenger automobiles, 1 dollar
Owner:Dollar-A-Day Rent-A-Car
Industry:Entertainment
Site:weddingdjsdiscjockeys.com
Description:We have been entertaining and coordinating remarkable weddings, receptions, parties, Bridal showers and special events for over twenty nine years. We will make your special day everything you ever...
Specialties:Disc Jockey, DJ Equipment Rentals, DJ Service, Karaoke, Karaoke Rentals, ...
Founded:1986
Company size:1-10 employees