Status:Inactive
Member:Gulf Gate Holdings, Ltd (General Partner)
Status:Inactive
Doing business as:1836 Cattle Company, LLC
Status:Inactive
Doing business as:183 Parkline Shopping Center, Lp
Status:Inactive
Doing business as:1836 Chuckwagon Race, LLC
Status:Inactive
Doing business as:183 Shops, L.P
Status:Inactive
Doing business as:The 1836 Group
Industry:Real Estate
Site:1836ad.com
Description:A real estate development services consulting firm providing:
Development Oversight
Team Assemblage & Management
Finish Out Coordination
Commercial Construction...
Specialties:Project management, Development management, Finish out oversight, Master planning, Urban infill, ...
Founded:2009
Company size:Myself Only
Industry:Hospitality
Site:bestsingletravel.com
Industry:Investment Banking
Site:1836capital.com
Description:1836 Capital has an expertise in complex deals and capital structures. We negotiate and execute with financial partners by utilizing the inside know-how to get timely indications and commitments...
Specialties:Debt placement, Investment banking, Corporate finance, Management consulting
Founded:2010
Company size:Myself Only
Level 1/46 Greenhill Road, Wayville, Adelaide, South Australia, Australia
Industry:Real Estate
Site:1836conveyancing.com.au
Description:Property deals can be the largest and most important transactions that you will ever complete.
Whether you are purchasing your first home or you are involved in a complex company property...
Specialties:Property development, Buying and selling a commercial property, Private mortgages, Matrimonial transfers, Plan of division, ...
Company size:1-10 employees
Industry:Sports
Site:1836training.com
Description:1836 Training teaches law abiding citizens safe firearm handing, fundamentals of marksmanship and responsible firearm ownership. We specialize in first time shooters and those new to firearm...
Founded:2014
Company size:Myself Only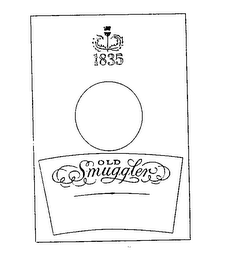 Status:Inactive
Registration:Nov 10, 1950
State ID:71606243
Reg. number:0575821
Status:900 - expired
Status date:Mar 20, 2004
Illustration:Drawing or design which also includes word(s)/ letter(s)/number(s)
Attorney:Joseph E. Mitchell
PO Box 33006, Detroit, MI 48232
Goods & Services:Without waiver of common law rights, the term "1835" is disclaimed apart from the mark as shown., Scotch whisky
Owner:James & George Stodart, Limited