Industry:Computer Software

Den Doorn Av. 3/7, B-1180 Brussels, Belgium
Industry:Information Technology And Services
Site:12gm.eu
Description:12 Golden Mullets Advisors (12 GM) provides support to public services and private companies in IT services such as support in project management, business requirements analysis, change management,...
Founded:2013
Company size:Myself Only
Industry:Computer Software
Site:12grains.com
Description:12 Grains is a small, hyper efficient custom software company which specializes in building software platforms and tools using web, mobile and open source technologies. We deliver Nutritious Software ...
Specialties:Enterprise SaaS Solutions, Web & Mobile Development, Workflow Optimization, Company Intranets
Founded:2011
Company size:1-10 employees
12 Hay Hill, Mayfair, London, United Kingdom
Industry:Hospitality
Site:12hayhill.com
Description:12 Hay Hill is set to provide an entirely new breed of Club, for the international business sector, offering its members a luxurious environment in which to work & socialise, under one...
Specialties:Members' Business Club, Serviced Offices, Business Club, Dining facilities run by Michelin Starred chef Shauf Rankin, Art programm
Founded:2015
Company size:11-50 employees
Carrera 6 # 58-43, Bogotá, Colombia
Industry:Computer Games
Site:12hitcombo.com
Description:We are 12 Hit Combo!
We are a small group of people that creates great games and apps for mobile platforms.
Our philosophy is focus on make everything fun and enjoyable experience,...
Specialties:Videogames, Apps, Mobile Web, Design, Business model
Founded:2012
Company size:1-10 employees
Industry:Retail
Site:12retail.com
Description:12 Holding is a Swiss the Holding of 12 Retail and aims to acquire, administrate, investing into various type of companies and the granting of licenses in particular in the field of fashion...
Specialties:Retailing, Fashion, Accessories, Cosmetics
Founded:2012
Company size:11-50 employees
Industry:Computer Software
Industry:Leisure, Travel & Tourism
Site:12knots.ru
Description:12 Knots – your confidence at sea!
12 Knots Yachting Club was formed in 2009 and has strategically evolved from an international sailing school to one of the leading charter broker companies. We...
Specialties:Yacht charter, Sailing courses, Vacations on yachts
Founded:2009
Company size:1-10 employees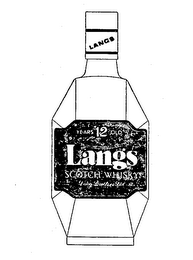 Status:Inactive
Registration:Apr 9, 1970
State ID:72356407
Reg. number:0916081
Status:900 - expired
Status date:Nov 4, 1992
Illustration:3000
Goods & Services:Application to amend having been made by lang brothers limited, owner of the registration above identified, the drawing is amended (see bound volume for amendment). #such amendment has been entered...
Owner:Lang Brothers Limited