Site:topssupermarket.net
Phone:(403) 276-8889
Categories:Retail Grocers
Industry:Food & Beverages
Site:thinkfresh.bg
Description:100% Think Fresh is a company that produces, markets and distributes a portfolio of fresh and healthy products like fruit and vegetables juices, salads, sandwiches and desserts.
"Do you want to...
Specialties:Retail, Marketing, Production, Distribution
Founded:2011
Company size:51-200 employees
Industry:Telecommunications
Site:100telecom.dk
Description:Uddannelse og support af IPT løsninger.
Company size:1-10 employees
Industry:Staffing And Recruiting
Site:100procenttechniektalent.nl
Description:100% Techniek Talent is hét werving- en selectiebureau voor technische functies. Op een verfrissende, heldere en zorgvuldige manier zoeken en vinden wij het beste techniek talent, op LBO, MBO-, HBO- e...
Founded:2012
Company size:1-10 employees
Industry:Nonprofit Organization Management
Site:100percent2thechildren.dk
Description:Vision:
To help the most children, in the best way, for the longest time through facilitation of quality projects, across borders, in a non-
bureaucratic, transparent and sustained...
Company size:1-10 employees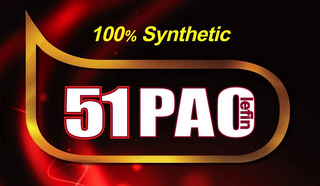 Registration:Dec 20, 2010
State ID:85201824
Status:606 - abandoned - no statement of use filed
Status date:Sep 10, 2012
Illustration:3000
Employee:Rebecca A Smith
Goods & Services:The color(s) red, yellow, black, gold and white is/are claimed as a feature of the mark., "100% synthetic pao olefin", The mark consists of the text "100% synthetic" in yellow above a gold outline of ...
Owner:Choi, Jong-Oh, 143-9, Pung-Dong, Ilsandong-Gu, Korea, South