3420 Executive Center Drive, Suite 301, Austin, TX 78731
Industry:Insurance
Site:vfistx.com
Description:VFIS of Texas is the leading provider of insurance for emergency service organizations, fire departments, volunteer fire departments, and ambulance and rescue squads in the state of Texas. VFIS,...
Specialties:Firefighter & EMS Insurance, Property, Life, & Liability Insurance
Founded:1982
Company size:11-50 employees
3420 Executive Center Dr, Ste 301, Austin, TX 78731
Categories:Insurance
Site:vfistx.com
Phone:(512) 448-9928, (512) 448-9929 (Fax)
Customers served:Commercial
Products:Auto Insurance, Estate Planning, Financial Planning, Health Insurance, Title Services
9955 Buffalo Speedway, Houston, TX 77054
Doing business as:Vfix LLC
Registration:May 7, 2014
State ID:0801986087
Business type:Domestic Limited Liability Company (LLC)
Members (2):Goriola Dawodu (Member)
Vikaas Bector (Member)
TIN:32053988294
17350 State Highway 249 Ste 220, Houston, TX 77064
Registration:Apr 30, 2015
State ID:0802205865
Agent:Rocket Lawyer Corporate Services Llc
17350 State Highway 249, Houston, TX 77064 (Physical)
TIN:32057125430
9803 Regal Dr, Waco, TX 76712
Phone:(254) 666-4863
2518 Edgefield Trl, Mansfield, TX 76063
Registration:Jun 9, 2014
State ID:0802005335
Business type:Domestic Limited Liability Company (LLC)
Member:Robert Visitacion (Manager)
TIN:32054294387
14811 Saint Marys Ln, Houston, TX 77079
Industry:Mortgage Broker

9401 Beechnut St, Houston, TX 77036
Industry:Internet
Site:vfinders.com
Description:Welcome to our page! Vfinders was created to help industrial buyers of valves, pipes and fittings to have easy access to vendors who can satisfy their need for the product that they are looking for....
Specialties:Reinforce suppliers-buyers relationship, Making Products accessible, Valves, pipes & fittings, Industrial Business Marketing
Founded:2015
Company size:1-10 employees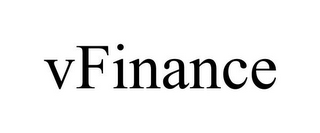 Registration:Jul 30, 2013
State ID:86023797
Status:681 - Publication/issue review complete
Status date:Dec 19, 2013
Illustration:Drawing with word(s)/letter(s)/number(s) in Block form
Attorney:Gail Taylor Russell
TAYLOR RUSSELL & RUSSELL, PC
10601 Farm Rd 2222 Ste R-12, Austin, TX 78730
Employee:Elizabeth Yi Hs Chang
Goods & Services:Business management and consultation; business appraisal; business management and consultation, namely, providing advice and information regarding creating and building a business, preparation and...
Owner:Vcfo Holdings, Inc, 6836 Austin Center Blvd., Suite 280, Austin, TX 78731
Registration:Mar 15, 2011
State ID:85267187
Reg. number:4041528
Status:700 - Registered
Status date:Oct 18, 2011
Illustration:Drawing with word(s)/letter(s)/number(s) in Block form
Attorney:Millionway International Inc
MILLIONWAY INTERNATIONAL INC
5609 Saint Paul St, Bellaire, TX 77401
Employee:Anne Therese Madden
Goods & Services:Viewfinders, Viewfinder
Owner:Millionway International Inc, 5609 Saint Paul St, Bellaire, TX 77401
5151 San Felipe St, Houston, TX 77056
Status:Inactive
Registration:May 11, 2004
State ID:0800340659
Members (2):Andrew J Clark Iii (Director), 109 N Post Oak Ln #425, Houston, TX 77024
Laurence E Sumners (Director), 127 West Denman, Plano, TX 75094
Agent:Andrew J. Clark Iii
5151 San Felipe Ste 425, Houston, TX 77056 (Physical)
TIN:32015018826
Status:Inactive
Industry:Nonclassifiable Establishments
Registration:Jan 18, 2011
Addresses:2309 Oakshire Cv C/o Michael Clark, Cedar Park, TX 78613 (Mailing)
2309 Oakshire Cv, Cedar Park, TX 78613
State ID:0801370993
Business type:Domestic Limited Liability Company (LLC)
Member:Michael Clark (Manager, inactive)
TIN:32043418964
1505 W 6Th St, Austin, TX 78703
Status:Inactive
Registration:Mar 28, 2000
State ID:0157654000
Business type:Domestic For-Profit Corporation
Agent:Sreenivas Neerukonda
1505 West Sixth Street, Austin, TX 78703 (Physical)
TIN:32002306226
PO Box 990, Roma, TX 78584
Status:Inactive
Registration:Feb 14, 1995
State ID:0134389900
Business type:Domestic For-Profit Corporation
Members (2):Rosabel Estrada Zamora (Secretary, inactive), PO Box 1030, Rio Grande City, TX 78582
Victor S Zamroa (President, inactive), PO Box 1030, Rio Grande City, TX 78582
Agent:Romero Molina
504 N. Britton Ave., Rio Grande City, TX (Physical)
TIN:30117662558
PO Box 1801, Lufkin, TX 75902
Status:Inactive
Registration:May 11, 2004
State ID:800340659
Business type:Domestic Limited Liability Company (LLC)
Members (2):Andrew J. Clark (Director, inactive)
Laurence E. Sumners (Director, inactive)
Status:Inactive
Registration:Nov 22, 2004
State ID:800419294
Business type:Foreign For-Profit Corporation
Members (3):Leonard J. Sokolow (Chairman, Director, inactive)
Timothy Mahoney (Director, inactive)
Richard Campanella (COO, inactive)