1601 South Mopac Expressway, Building 2, Suite D-475, Austin, TX 78746
Industry:Computer Software
Doing business as:QVINCI SOFTWARE, LLC
Registration:Jun 29, 2007
Site:qvinci.com
Description:Qvinci Software, reporting partner for the Intuit® Franchise Program, offers cloud-based financial reporting and business intelligence solutions to organizations with 1 – 10,000 locations. In...
State ID:0800837294
Members (3):Brad Adams (Director), 228 St Charles Ave 814, New Orleans, LA 70130
Charles Nagel (Manager), 567 Old Colony Line, Dale, TX 78616
Patrick Staves (Chief Oper), 1601 S Mopac Exp Bldg 2 475D, Austin, TX 78746
TIN:32033241384
Founded:2007
Specialties:QuickBooks Reports, Franchise Management, Financial Report Consolidation, Business Intelligence, Accounting Software, ...
Company size:11-50 employees
4009 Banister Ln Ste 412, Austin, TX 78704
Categories:Computer Software
Site:qvinci.com
Phone:(512) 637-7337
Description:Qvinci Software offers industry leading cloud based financial reporting software to organizations all of sizes, from single location businesses to franchises with thousands of locations. Qvinci...
In business since:2007
Products:Companion Care, Licensed Non- Medical In- Home Care, Recovery Home Care, Senior Home Care
3212 N 4Th St, Longview, TX 75605
Categories:Drug Stores & Pharmacies
Site:qvlpharmacy.com
Phone:(903) 236-9676
3204 Rustic River Cv, Austin, TX 78746
Registration:Jul 11, 2007
State ID:0800842207
Entity State:DE
Members (2):Michael J. Brown (Governing)
Wayne P. Heideman (Governing), 3204 Rustic River Cove, Austin, TX 78746
TIN:32033307359
5868 Westheimer Rd # 616, Houston, TX 77057
Registration:May 9, 2013
State ID:0801781397
Member:Danial Lokman (Managing M), 5868 Westheimer, Houston, TX 77057
Agent:Business Filings Incorporated
701 Brazos Street, Austin, TX 78701 (Physical)
TIN:32050940710
Registration:Feb 7, 1983
State ID:0064203100
Members (3):Alice Rana (Vice Presi), 1214 Rita Lane, Duncanville, TX 75116
Frank W Fitzpatrick (Secretary), 4615 Nashwood, Dallas, TX 75244
Rana Gulzar (President), 1214 Rita Lane, Duncanville, TX 75116
Agent:F W Fitzpatrick
12700 Park Central, Dallas, TX 75251 (Physical)
TIN:17520137484
Registration:Aug 4, 2008
State ID:77538252
Reg. number:3586806
Status:700 - Registered
Status date:Mar 10, 2009
Illustration:Drawing with word(s)/letter(s)/number(s) in Block form
Attorney:Quickdash, Lc
QUICKDASH, LC
222 W Hutchison St # 121, San Marcos, TX 78666
Employee:Zachary R Bello
Goods & Services:Computer graphics software; computer software that provides real-time, integrated business management intelligence by combining information from various databases and presenting it in an...
Owner:Quickdash, Lc, 222 W. Hutchison #121, San Marcos, TX 78666
QVL
(trademark)
Dallas, TX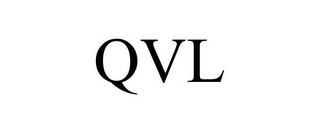 Registration:Mar 10, 2009
State ID:77687930
Reg. number:3762394
Status:700 - Registered
Status date:Mar 23, 2010
Illustration:Drawing with word(s)/letter(s)/number(s) in Block form
Attorney:Qvl Pharmacy Holdings, Inc
QVL PHARMACY HOLDINGS, INC
4141 Blue Lake Cir Ste 124, Dallas, TX 75244
Employee:Heather Amanda Sapp
Goods & Services:Retail pharmacy services
Owner:Qvl Pharmacy Holdings, Inc, 4141 Blue Lake Circle, Suite 124, Dallas, TX 75244
5800 Corporate Dr Ste A12, Houston, TX 77036
Status:Inactive
Registration:Mar 11, 2004
State ID:0800315690
Members (3):Janet H. Nguyen (Manager), 5800 Corporate Drive, Houston, TX 77063
Quynh Lengoc (Manager), 5800 Corporate Drive, Houston, TX 77063
Vicki Graham Cullinan (Manager), 5800 Corporate Drive, Houston, TX 77063
Agent:Addie L. Johnson
5800 Corporate Drive, Houston, TX 77063 (Physical)
TIN:32014601721
3300 Bee Caves Rd Ste 650-233, Austin, TX 78746
Status:Inactive
Entity State:DE
Agent:Wayne P Heideman
4109 Todd Lane, Austin, TX 78744 (Physical)
TIN:32042281074
5353 W Alabama St Ste 450, Houston, TX 77056
Status:Inactive
Registration:Dec 8, 1992
State ID:0125273800
Business type:Domestic For-Profit Corporation
Agent:James A Mcguire
5353 West Alabama, Houston, TX 77056 (Physical)
TIN:30116084382
2219 Mangum Rd , Houston, TX 77092
Status:Inactive
Registration:Dec 27, 1985
State ID:0077970400
Business type:Domestic For-Profit Corporation
Agent:Earl Dungan
2219 Mangum, Houston, TX 77053 (Physical)
TIN:30009639466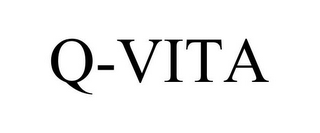 Status:Inactive
Registration:Sep 1, 2006
State ID:78966072
Status:602 - Abandoned-failure to respond or late response
Status date:Aug 28, 2007
Illustration:Drawing with word(s)/letter(s)/number(s) in Block form
Attorney:Sun Green International, Inc
525 International Pkwy Ste 509, Richardson, TX 75081
Employee:Heather Ann Biddulph
Goods & Services:Vitamin and mineral supplements
Owner:Sun Green International, Inc, 525 International Parkway, Suite 509, Richardson, TX 75081
Status:Inactive
Registration:Mar 9, 1992
State ID:74253426
Reg. number:1805164
Status:710 - CANCELLED - SECTION 8
Status date:Dec 29, 2000
Illustration:1000
Attorney:Christopher D. Keirs
Employee:Jeffrey Cohen
Goods & Services:video graphics controllers and monitors for personal computers
Owner:Compaq Computer Corporation, 20555 State Hwy. 249, Houston, TX 77070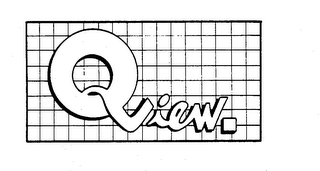 Status:Inactive
Registration:Jun 8, 1987
State ID:73665430
Reg. number:1486753
Status:710 - Cancelled - section 8
Status date:Nov 7, 1994
Illustration:Drawing or design which also includes word(s)/ letter(s)/number(s)
Attorney:William E. Shull
BUTLER & BINION
1600 Allied Bank Plaza, Houston, TX 77002
Employee:Mary Mcdonald
Goods & Services:Computerized electronic display boards
Owner:Dome Stadium Sign Joint Venture, Gate 5 8400 Kirby Drive, Houston, TX 77054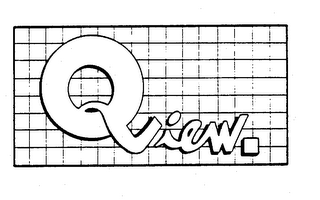 Status:Inactive
Registration:Jun 8, 1987
State ID:73669352
Reg. number:1487065
Status:710 - Cancelled - section 8
Status date:Feb 7, 2009
Illustration:Drawing or design which also includes word(s)/ letter(s)/number(s)
Attorney:Marcella D. Watkins
Employee:Mary Mcdonald
Goods & Services:Advertising services, namely, promoting the goods and services of others by means of a computerized electronic display board
Owner:Dome Stadium Sign Joint Venture, Gate 5 8400 Kirby Drive, Houston, TX 77054
Correspondent:Shannon W. Bates
Conley Rose, PC
PO Box 3267, Houston, TX 77253
QVIEW
(trademark)
Houston, TX
Status:Inactive
Registration:Jun 26, 1998
State ID:75508997
Reg. number:2449597
Status:710 - Cancelled - section 8
Status date:Feb 16, 2008
Illustration:Typeset: Word(s)/letter(s)/number(s)
Attorney:J Albert Riddle
WESTERN GEOPHYSICAL DIVISION
PO Box 2469, Houston, TX 77252
Employee:Scott M Oslick
Goods & Services:Providing geophysical data acquisition information and geophysical data processing information to customers by means of global computer information network access, Q view
Owner:Western Atlas International, Inc, 10205 Westheimer Road, Houston, TX 77042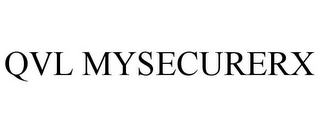 Status:Inactive
Registration:Jan 20, 2012
State ID:85521279
Status:606 - Abandoned - no statement of use filed
Status date:Nov 11, 2013
Illustration:Drawing with word(s)/letter(s)/number(s) in Block form
Attorney:Carl C. Butzer
JACKSON WALKER L.L.P
901 Main St Ste 6000, Dallas, TX 75202
Employee:Jay C Besch
Goods & Services:Retail pharmacy prescription services, namely, processing online and telephone prescription orders in retail and central fill pharmacies, Qvl my secure rx
Owner:Qvl Pharmacy Holdings, Inc, 4141 Blue Lake Circle, No. 124, Dallas, TX 75244