409 E California Ave, Oklahoma City, OK 73104
Categories:Clinics & Medical Centers, Health Care Professionals, Physical Therapists, Rehabilitation Services
Site:facok.com, sp.bestflowers.com
Phone:(405) 879-6766, (405) 879-3493 (Fax)
In business since:2002
Products:Rehabilitation Equipment
Open Hours:Monday-Friday: 7:45am-4:45pm
Additional:As An Independent Facility The Financial Assessment Center Is Not Affiliated With Any Outside Medical Groups Or Healthcare Providers, This Enable Us To Offer The Most Accurate And Unbiased Functional ...
409 E California Ave., Oklahoma City, OK 73104
Registration:Sep 1, 2003
Phone:(405) 879-6766
Member:Randy Wallace (Director)
Categories:Health & Medical (General)
9319 S Evanston Pl, Tulsa, OK 74137
Industry:Communication Services
Member:Stacie Kuper (Principal, Speech Therapist)
409 E California Ave, Oklahoma City, OK 73104
Industry:Health Practitioner's Office Specialty Outpatient Clinic
Member:Randall Wallace (Director, Executive Director, Partner)
2809 Cumberland Dr, Edmond, OK 73034
Industry:Business Services at Non-Commercial Site, Nonclassifiable Establishments
Doing business as:Function First Dental Laboratory Inc
Phone:(405) 330-3933
Categories:Dental Laboratories

16502 N. Pennsylvania Avenue, Suite C, Edmond, OK 73012
Industry:Health, Wellness and Fitness
Site:functionok.com
Description:Function Physical Therapy is the premiere physical therapy clinic in Edmond Oklahoma. We strive for excellence using a functional movement based approach to your rehabilitation. Our therapists...
Specialties:Physical Therapy, Injury Prevention, Movement analysis, Sports Performance, Orthopedic Rehabilitation, ...
Founded:2015
Company size:Myself Only
Registration:Sep 23, 2014
State ID:3512472026
Business type:Domestic Limited Liability Company
Agent:Uriah Thomas Carter
6205 S. Hawkins Drive, Choctaw, OK 73020
Registration:Sep 8, 2014
State ID:3512470062
Business type:Domestic Limited Liability Company
Agent:Seaton Quoc
16502 N Pennsylvania Ave Ste C, Edmond, OK 73012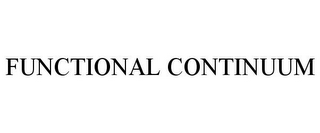 Registration:Nov 12, 2006
State ID:77042113
Reg. number:3310086
Status:701 - Section 8-accepted
Status date:Oct 11, 2013
Illustration:Drawing with word(s)/letter(s)/number(s) in Block form
Attorney:Jerry J. Dunlap Ii
PO Box 75404, Oklahoma City, OK 73147
Employee:Wendy Beth Goodman
Goods & Services:Educational services,namely, conducting classes, seminars and workshops in the field of biomechanical resistance and distributing course materials in connection therewith
Owner:Purvis, Thomas C, 11205 N. May Ave. Suite C, Oklahoma City, OK 73120
Status:Inactive
Industry:Beauty Shop
Site:functional-beauty.com
Phone:(918) 465-4523
Addresses:897 Se 174Th Rd, Higgins, OK 74578
900 Se 174Th Rd, Wilburton, OK 74578
Member:Blake Thomson (Principal, inactive)
Categories:Beauticians, Beauty Salons, Hair Care & Treatment, Hair Care Products
Open Hours:Mon 09:00 AM-06:00 PM
Products:Leather
Additional:Hand Sewn Leather Goods
4820 N Portland Ave, Oklahoma City, OK 73112
Status:Inactive
Industry:Building Maintenance Services Ret Misc Merchandise, Appliance Sales
Doing business as:FUNCTION FIRST DENTAL INC
Phone:(405) 609-2887
Status:Inactive
Registration:Jan 26, 2015
State ID:3512487976
Business type:Domestic Limited Liability Company
Agent:Joshua D Jones
1610 East 58Th St., Tulsa, OK 74105
Status:Inactive
Registration:May 10, 1966
State ID:1900200888
Business type:Domestic For Profit Business Corporation
Agent:R. Bryan Corey
9516 Ridgeview Circle, Oklahoma City, OK
Status:Inactive
Registration:Feb 20, 2007
State ID:1912130777
Business type:Domestic For Profit Business Corporation
Agent:Stacie Kuper
9209 S. 88Th East Ave, Tulsa, OK 74133
Status:Inactive
Registration:Aug 30, 2007
State ID:1912151947
Business type:Domestic For Profit Business Corporation
Agent:Karen Cantrell
11316 S. Locust Ave., Jenks, OK 74037
Status:Inactive
Registration:Dec 1, 2011
State ID:3512337506
Business type:Domestic Limited Liability Company
Agent:Jochen Talmon
427 S Boston Ave 517, Tulsa, OK 74103