3394 W. Market Street, Akron, OH 44333
Phone:(856) 740-2955
Email:Sign in to view email
Description:real estate
SIC:6531 - Real Estate Agents and Managers
9468 Jerome Road, Dublin, OH 43017
Phone:(856) 740-2955
Description:real estate
Member:Howard Greenberg (Executive)
SIC:6531 - Real Estate Agents and Managers
2481 Wise Avenue Nw, Canton, OH 44708
Phone:(856) 740-2955
Description:real estate
Member:Jennifer Dillard (Partner)
SIC:6531 - Real Estate Agents and Managers
61 W Lawn Ave, Columbus, OH 43207
Industry:Electrician
Phone:(614) 443-1890
Categories:Data Communications Cabling
6100 Winton Rd, Hamilton, OH 45014
Industry:Ret Groceries
Member:Ankit Patel (Principal)
10556 Mogadore Ave Nw, Uniontown, OH 44685
Industry:Nonclassifiable Establishments
Registration:Feb 25, 2009
State ID:1838319
Business type:Corporation For Profit
Members (2):Kenneth E Adkins
Aaron Myers
Registration:Aug 1, 2005
State ID:1556707
Business type:Domestic Limited Liability Company
Member:Khalid Guellali
Registration:Nov 4, 2002
State ID:1349880
Business type:Registered Trade Name
Expiration:11/04/2017 
Registration:Jul 15, 2013
State ID:2214764
Business type:Registered Trade Name
Expiration:07/15/2018 
Registration:Feb 20, 2007
State ID:1680921
Business type:Fictitious Names
Expiration:02/20/2017 
Registration:Apr 9, 2012
State ID:2098547
Business type:Fictitious Names
Expiration:04/09/2017 
X-PRO
(trademark)
Dayton, OH
Registration:Nov 5, 2009
State ID:77865924
Status:700 - REGISTERED
Status date:Nov 23, 2010
Illustration:4000
Attorney:Matthew R. Jenkins
Employee:Michael J Souders
Goods & Services:Synthetic resins for use in the manufacture of plastic molding compounds of functional and decorative parts by injection molding, compression molding, extrusion molding and blow molding; Plastic...
Owner:Composite Technologies Co. Llc, 401 North Keowee Street, Dayton, OH 45404
XPT
(trademark)
Akron, OH · Uniontown, OH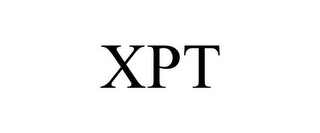 Registration:Jul 10, 2007
State ID:77226200
Reg. number:3452487
Status:702 - Section 8 & 15-accepted and acknowledged
Status date:Nov 13, 2014
Illustration:Drawing with word(s)/letter(s)/number(s) in Block form
Attorney:John S. Zanghi
FAY SHARPE LLP
1228 Euclid Avenue, Cleveland, OH 44115
Employee:Kevin Scott Corwin
Goods & Services:Computer hardware and computer software for controlling commercial car wash systems and accepting customer payments for car wash services; interactive computer kiosks comprising computer hardware,...
Owners (2):Drb Systems, Llc, 3245 Pickle Rd, Akron, OH 44312
Drb Systems, Inc, PO Box 550, Uniontown, OH 44685
Piqua, OH · Anaheim, CA · Lakewood, CA
Registration:Aug 14, 1980
State ID:73274134
Reg. number:1170946
Status:800 - Registered and renewed
Status date:Dec 3, 2011
Illustration:Typeset: Word(s)/letter(s)/number(s)
Attorney:Stephen L. Grant
Standley Law Group LLP
6300 Riverside Drive, Dublin, OH 43017
Goods & Services:Submersible water pumps, X proof
Owners (3):Crane Pumps & Systems Inc, PO Box 603, Piqua, OH 45356
Prosser/enpo Industries, Inc, 900 East Ball Road, Anaheim, CA 92805
Purex Corporation, 5101 Clark Ave., Lakewood, CA 90712
154 N Virginialee Rd, Columbus, OH 43209
Status:Inactive
Industry:Business Services
3059 W Tower Ave, Cincinnati, OH 45238
Status:Inactive
Industry:Ret Groceries

Status:Inactive
Registration:Apr 22, 2002
State ID:76399461
Reg. number:2807234
Status:710 - Cancelled - section 8
Status date:Aug 22, 2014
Illustration:Typeset: Word(s)/letter(s)/number(s)
Attorney:Sylvia A. Petrosky
SYLVIA A. PETROSKY, ESQ
2273 Smith Road, Akron, OH 44333
Employee:Jeffrey S Deford
Goods & Services:Horticultural growing system comprised of a soiless growing medium contained in individual units and trays, Xp system
Owner:Smithers-Oasis Company, 2020 Front Street, Suite 301, Cuyahoga Falls, OH 44221