Registration:May 12, 2011
State ID:2020265
Business type:Domestic Limited Liability Company
Member:Thomas Holschuh Ii
Registration:Jan 27, 2014
State ID:2264138
Business type:Fictitious Names
Expiration:01/27/2019 
Registration:Jan 22, 2008
State ID:1753414
Business type:Registered Trade Name
Expiration:01/22/2018 
Industry:Catering
Phone:(440) 605-0672
Registration:Aug 29, 2008
State ID:1803202
Business type:Corporation For Profit
Member:David Ianiro
872 Us Highway 20 E, Norwalk, OH 44857
Industry:Trucking Operator-Nonlocal
Member:Tony Conrad (Member, inactive)
Registration:May 8, 2009
State ID:1856215
Business type:Domestic Limited Liability Company
Members (2):Meghan Record
Anthony Conrad
Registration:Nov 27, 2002
State ID:1354467
Business type:Domestic Limited Liability Company
Member:Theodore J. Myers
10954 Ramm Rd, Whitehouse, OH 43571
Industry:Business Services At Non-Commercial Site
Member:Theodore J. Myers (Principal)
34000 Chardon Rd, Willoughby, OH 44094
Status:Inactive
Industry:Nonclassifiable Establishments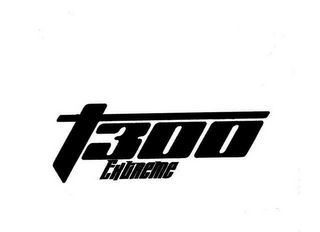 Registration:Mar 16, 2009
State ID:77691448
Reg. number:3692009
Status:702 - section 8 & 15-accepted and acknowledged
Status date:Jan 28, 2015
Illustration:5000
Employee:Margery Ann Tierney
Goods & Services:Color is not claimed as a feature of the mark., The mark consists of the stylized words "t300 extreme"., Heat sealing machines for bonding, sealing and fusing plastic and industrial fabrics, T 300...
Owner:Miller Weldmaster Corporation, 4220 Alabama Avenue, S. W., Navarre, OH 44662
Registration:Jan 3, 1995
State ID:74617174
Reg. number:1950909
Status:800 - registered and renewed
Status date:Mar 29, 2006
Illustration:1000
Employee:Patricia Ann Horrall
Goods & Services:Non-textile printers blankets
Owner:Day International, Inc, 333 West First Street, Dayton, OH 45402

Status:Inactive
Registration:Mar 6, 2002
State ID:76379582
Status:602 - abandoned-failure to respond or late response
Status date:Dec 2, 2003
Illustration:5000
Employee:Judith A Grundy
Goods & Services:Plastic products, namely blank cards; credit cards, without magnetic coding; debit cards, without magnetic coding; prepaid telephone calling cards, not magnetically encoded; retail store cards for...
Owner:G & D Cardtech, Inc, 2020 Enterprise Parkway, Twinsburg, OH 44087