Registration:Apr 7, 2005
State ID:1534463
Business type:Domestic Limited Liability Company
Member:Bruce Squires
Liberty, Ohio, Girard, OH 44420
Phone:(330) 330-3006
Description:The Squires Warren Jr. Military Band is offering a master class for any band students that play a brass instrument grades 5-8. It will be held August 14th from 11AM-3PM in Liberty. Students will be...
20800 Westgate Mdcl 108, Cleveland, OH 44126
Industry:Dentist's Office, Medical Doctor's Office Dentist's Office
Phone:(440) 331-0055
Member:William D. Squires (President)
Registration:Oct 28, 2010
State ID:1973248
Business type:Domestic Limited Liability Company
Members (3):Christopher Koehler
Jeffrey Koehler
George Simon
Registration:Apr 12, 2004
State ID:1456174
Business type:Corporation For Profit
Member:Jerry Petersen
9485 Knights Way, Cleveland, OH 44141
Industry:Computer Related Services
Member:David Auwer (Principal)
Status:Inactive
Registration:Aug 26, 1975
State ID:470685
Business type:Corporation For Non-Profit
Members (3):E L Cromwell
D L Cromwell
M Daggett
Status:Inactive
Registration:Mar 26, 1992
State ID:816459
Business type:Corporation For Profit
Members (2):Dale B Squire
Dean A Squire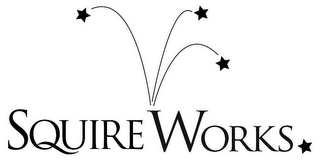 Registration:Feb 11, 2008
State ID:77393764
Reg. number:3507821
Status:700 - registered
Status date:Sep 30, 2008
Illustration:3000
Employee:Cheryl A Clayton
Goods & Services:Color is not claimed as a feature of the mark., The mark consists of the word "squireworks" with the graphic representation of three stars shooting up and out from the top of the "w" and a single...
Owners (3):Squire Sanders (Us) Llp, 4900 Key Tower, 127 Public Square, Cleveland, OH 44114
Squire, Sanders & Dempsey (Us) Llp, 4900 Key Tower 127 Public Square, Cleveland, OH 44114
Squire, Sanders & Dempsey L.l.p, 4900 Key Tower 127 Public Square, Cleveland, OH 44114
Status:Inactive
Registration:Apr 1, 2002
State ID:1309763
Business type:Corporation For Profit
Member:Orlando J Williams
Status:Inactive
Registration:Dec 30, 1987
State ID:73703496
Reg. number:1498806
Status:710 - cancelled - section 8
Status date:Feb 6, 1995
Illustration:1000
Employee:William Conn
Goods & Services:Stuffed toy figures, Squirming vermin
Owner:Amtoy, Inc, 8800 East Pleasant Valley Road, Cleveland, OH 44131
Status:Inactive
Registration:May 5, 2011
State ID:85313558
Status:606 - abandoned - no statement of use filed
Status date:Jul 9, 2012
Illustration:4000
Employee:Linda A Powell
Goods & Services:"pet", Hand manipulative toy puppet and plush toy exhibiting undulation movement
Owner:Nowstalgic Toys, Inc, 270 North Trine Street, Canal Winchester, OH 43110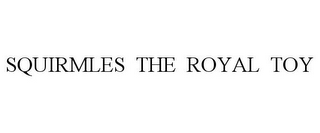 Status:Inactive
Registration:May 5, 2011
State ID:85313554
Status:606 - abandoned - no statement of use filed
Status date:Jul 9, 2012
Illustration:4000
Employee:Linda A Powell
Goods & Services:"toy", Hand manipulative toy puppet and plush toy exhibiting undulation movement
Owner:Nowstalgic Toys, Inc, 270 North Trine Street, Canal Winchester, OH 43110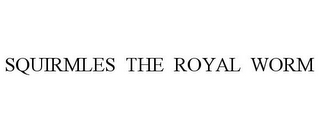 Status:Inactive
Registration:May 5, 2011
State ID:85313551
Status:606 - abandoned - no statement of use filed
Status date:Jul 9, 2012
Illustration:4000
Employee:Linda A Powell
Goods & Services:"worm", Hand manipulative toy puppet and plush toy exhibiting undulation movement
Owner:Nowstalgic Toys, Inc, 270 North Trine Street, Canal Winchester, OH 43110
West Palm Beach, FL · Cleveland, OH
Status:Inactive
Registration:May 6, 2002
State ID:78126613
Status:606 - abandoned - no statement of use filed
Status date:Aug 26, 2004
Illustration:1000
Employee:Cynthia M Sloan
Goods & Services:Disposable diapers
Owners (2):Osher, John, 13134 Redon Drive, Palm Beach Gardens, FL 33410
Katz, Jill, 2 Daisy Lane, Pepper Pike, OH 44124