4601 Malsbary Road, Cincinnati, OH 45242
Industry:Marketing and Advertising, Graphic Designers, Tv Sales
Site:e3local.com
Phone:(513) 699-3300
Description:E3 Local serves as a partner to corporate marketing teams challenged by immediate needs across multiple markets. Specializing in Print, Broadcast, Digital and Local Store Marketing, E3 Local serves...
Member:Tyler Moss
Licensed:Yes
Service area:We service brands with promotional needs in multiple markets.
Specialties:Cooperative & Shared Print Solutions, LSM Products & Services, Solo Mail, Local Search, Social & Digital, TV/Cable, Radio & Outdoor, ...
Company size:11-50 employees
4601 Malsbary Rd, # 1, Blue Ash, OH 45242
Categories:Air Cleaning & Purifying Equipment Dealers, Electronic Equipment & Supplies Wholesale & Manufacturers, Marketing Sales
Site:telestarmedia.com
Phone:(513) 699-3300, (513) 699-3310 (Fax), (888) 878-2768 (Free)
In business since:1901
Categories:Lighting Consultants & Designers
Phone:(614) 774-2018
Registration:Mar 28, 2011
State ID:2008990
Business type:Domestic Limited Liability Company
Member:David Fishman
Registration:May 21, 2013
State ID:2201433
Business type:Corporation For Profit
Member:Iii Edward G. Bailey
Registration:Jul 8, 2013
State ID:2212640
Business type:Domestic Limited Liability Company
Member:John P. Lewandowski
Registration:Mar 30, 1998
State ID:1000976
Business type:Corporation For Profit
Member:Kieran Dooley
Registration:Apr 15, 2010
State ID:1930738
Business type:Domestic Limited Liability Company
Members (2):Cory Hersha
Chad Boyles
Registration:Jul 13, 2012
State ID:2121952
Business type:Domestic Limited Liability Company
Member:Legalzoom.com, Inc
Registration:Jun 11, 2009
State ID:1863464
Business type:Domestic Limited Liability Company
Member:Benjamin R Davidson
Registration:Jun 4, 2014
State ID:2300375
Business type:Domestic Limited Liability Company
Member:Thomas Hebrank
Registration:Apr 10, 2008
State ID:1772852
Business type:Domestic Limited Liability Company
Member:Nancy Su
Registration:Apr 11, 2011
State ID:2012542
Business type:Registered Trade Name
Expiration:04/11/2016 
Registration:Mar 22, 2012
State ID:2094299
Business type:Registered Trade Name
Expiration:03/22/2017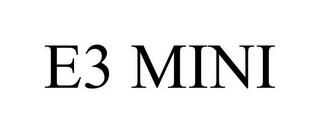 Registration:Jan 17, 2012
State ID:85517900
Reg. number:4209234
Status:700 - Registered
Status date:Sep 18, 2012
Illustration:Drawing with word(s)/letter(s)/number(s) in Block form
Attorney:Richard S. Macmillan
MACMILLAN, SOBANSKI & TODD, LLC
720 Water St, Toledo, OH 43604
Employee:Susan L Dubois
Goods & Services:"mini", Mechanical devices, namely, dispenser for attachment to liquid containers for use in dispensing liquids, Etics three mini
Owner:Designetics, Inc, 1624 South Eber Road, Holland, OH 43528
Status:Inactive
Registration:Mar 20, 1987
State ID:697439
Business type:Corporation For Profit
Member:Douglas M Ventura
Status:Inactive
Registration:Apr 24, 2001
State ID:1224472
Business type:Corporation For Non-Profit
Expiration:04/24/2006 
Member:Kristina Sung Kepner
Status:Inactive
Registration:May 6, 2009
State ID:1855393
Business type:Domestic Limited Liability Company
Member:Gordon Schorr