185 Madison Avenue, Suite 1604, New York, NY 10016
Industry:Information Technology and Services
Site:qwasi.com
Description:QWASI Technology - powers Intelligent Engagement for Global Brands.
QWASI is a channel and event agnostic platform technology integrating Push, SMS, LBS, Social, Passbook, M2M, In App Messaging, ...
Founded:2011
Company size:11-50 employees
Site:aireserv.com
Phone:(716) 831-2999
Member:Ryan Miller
1430 Freeport Loop, Brooklyn, NY 11239
Registration:Aug 15, 2012
State ID:4284161
Business type:Domestic Business Corporation
116 W 23Rd St, New York, NY 10011
Registration:Jun 7, 2013
State ID:03575162
Business type:Statement & Designation By Foreign Corporation
Entity State:CA
Agent:The Prentice-Hall Corporation System, Inc
Industry:Internet
Site:Qwanz.com
Description:Qwanz is a fun, easy to use platform that straddles online polling, market research, and social activism.
Our users are game-changers, world-shapers, political gangsters; they have opinions,...
Specialties:blogging community, community forum, poll & survey widget, actionable voting results, social media, ...
Founded:2009
Company size:1-10 employees
Registration:Dec 3, 2014
State ID:4675085
Business type:Domestic Limited Liability Company
Agent:Eugenio Minoli
Altieri Esposito & Minoli Pllc 420 Fifth Avenue, New York, NY 10018 (Physical)
Registration:Jun 2, 2009
State ID:3817219
Business type:Domestic Limited Liability Company
Agent:Pierre Jm Sernet
17 East 76Th Street, New York, NY 10021 (Physical)
61 27Th Avenue, Brooklyn, NY 11214
Status:Inactive
Inactive reason:Dissolution by Proclamation / Annulment of Authority
Registration:Jun 21, 2001
Inactive since:Jul 28, 2010
State ID:2653129
Business type:Domestic Business Corporation
Status:Inactive
Industry:Business Services
Registration:Oct 19, 2005
Addresses:301 East 85Th Street Apartment 3, New York, NY 10028 (Physical)
301 E 85Th St, New York, NY 10028 (Physical)
State ID:3270851
Business type:Domestic Business Corporation
Member:Tom Dolinger (Chairman, inactive), 301 E 85Th St, New York, NY 10028 (Physical)
708 Broadway, East Massapequa, NY 11758
Status:Inactive
Industry:Nonclassifiable Establishments
One World Trade Ctr, New York, NY 10048
Status:Inactive
Inactive reason:Dissolution by Proclamation / Annulment of Authority
Registration:Feb 21, 1997
Inactive since:Jun 27, 2001
State ID:2115521
Business type:Domestic Business Corporation
Steven Gross 708 Broadway, Massapequa, NY 11758
Status:Inactive
Inactive reason:Dissolution by Proclamation / Annulment of Authority
Registration:Dec 7, 2007
Inactive since:Jul 27, 2011
State ID:3602664
Business type:Domestic Business Corporation
Status:Inactive
Doing business as:QWANTS BINDERS OF ART INC
Inactive reason:Dissolution by Proclamation / Annulment of Authority
Registration:Apr 4, 1990
Inactive since:Sep 28, 1994
State ID:1436776
Business type:Domestic Business Corporation
Agent:Andrew E. Goldstein
909 Third Avenue 17Th Floor, New York, NY 10022 (Physical)
Status:Inactive
Inactive reason:Dissolution by Proclamation / Annulment of Authority
Registration:Apr 22, 2005
Inactive since:Apr 27, 2011
State ID:3194895
Business type:Domestic Business Corporation
Agent:Aldean Isaac
43 Massachusetts Avenue, Bay Shore, NY 11706 (Physical)
Status:Inactive
Inactive reason:Dissolution by Proclamation / Annulment of Authority
Registration:Nov 8, 2001
Inactive since:Oct 28, 2009
State ID:2697364
Business type:Domestic Business Corporation
Agent:Anthony Brown
143-73 230 Street, Springfield Gardens, NY 11413 (Physical)
QWARE
(trademark)
Hauppauge, NY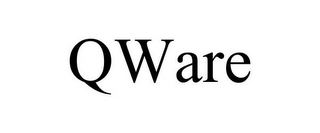 Status:Inactive
Registration:May 16, 2007
State ID:77183020
Status:710 - Cancelled - section 8
Status date:Aug 29, 2014
Illustration:Drawing with word(s)/letter(s)/number(s) in Block form
Attorney:Quantum Medical Imaging, Llc
QUANTUM MEDICAL IMAGING, LLC
2002 Orville Dr N, Ronkonkoma, NY 11779
Employee:Pamela Y Willis
Goods & Services:Computer software for the servicing of medical equipment, Quantum ware
Owner:Quantum Medical Imaging, Llc, 2002 Orville Drive North, Ronkonkoma, NY 11779
QWERT
(trademark)
New York, NY
Status:Inactive
Registration:Apr 26, 1999
State ID:75675319
Status:604 - Abandoned - after inter-partes decision
Status date:Jan 31, 2002
Illustration:Typeset: Word(s)/letter(s)/number(s)
Attorney:Daniel Chung
MTV NETWORKS
1515 Broadway 34Th Floor, New York, NY 10036
Employee:Inga Marie Ervin
Goods & Services:Retail store services, available through computer communications and interactive television featuring music
Owner:Viacom International Inc, 1515 Broadway, New York, NY 10036