35 Ryverson Ct, Sparks, NV 89441
Industry:Information Technology and Services, Services-Misc, Computer Repair, Computer Sales
Registration:Jan 1, 2007
Site:itmasterservices.com, itmaster-reno.com
Phone:(775) 229-4254
Description:IT Master Services is your locally owned and operated Computer Repair and Managed IT Services provider. We are located in Sparks, Nevada and have proudly served Reno and Sparks, Nevada since 2009....
Members (2):Mark Albin (Principal, Owner/Consultant)
Colleen Albin (Office Manager/IT Assistant)
Founded:2009
Features:Emergency Service
Licensed:Yes
Service area:Reno, Sparks, Carson City, Lake Tahoe, Incline Village and Northern Nevada.
Free estimates:Yes
Senior discount:%10
Categories:Information Technology Services, Computer Consultant, Web Design
Warranties:TRUE
Open Hours:By Appointment
Specialties:System & Network Management Plans (Security Audits), Computer Hardware Sales, Computer Software Sales, Computer system Upgrades & Repairs, Data Backup & Recovery, ...
Company size:1-10 employees
3762 Wild Lily Ct, Las Vegas, NV 89147
Industry:Whol Drugs/Sundries
Registration:Jan 15, 2010
Site:ccsd.net
Phone:(702) 396-8415
State ID:E0015532010-6
Business type:Domestic Limited-Liability Company
Members (3):Curtis Swade (Manager)
Jeri Taylor (Manager)
Stephanie Wall (Manager)
Agent:Corporate Credibility, Llc
Categories:Cosmetics
Products:Education, Elementary
Additional:Elementary Schools, And Still Growing, Hollingsworth 2003-Present, Las Vegas Academy 1930-Present
6130 Elton Ave, Las Vegas, NV 89107
Registration:Jul 22, 2011
State ID:E0415072011-5
Business type:Domestic Corporation
Member:Daniel L. Worden (Director, President, Secretary, Treasurer)
Agent:Spiegel & Utrera, Pa
2030 Palm Canyon Ct, Las Vegas, NV 89117
Registration:Jan 18, 2005
State ID:LLC872-2005
Business type:Domestic Limited-Liability Company
Member:Thomas F. Christensen (Manager)
Agent:Christensen Thomas
6985 W Sahara Ave, Las Vegas, NV 89117
Industry:Computer Related Services, Computer Related Services, Nec, Nsk, Nonclassifiable Establishments
2260 Corp Cir, Henderson, NV 89074
Industry:Custom Computer Programing, Nonclassifiable Establishments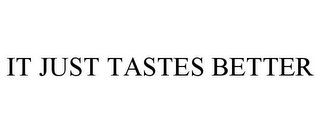 Registration:Dec 5, 2013
State ID:86135552
Status:630 - New application - record initialized not assigned to examiner
Status date:Dec 17, 2013
Illustration:Drawing with word(s)/letter(s)/number(s) in Block form
Attorney:Raj Abhyanker
RAJ ABHYANKER, PC
1580 W El Camino Real Ste 8, Mountain View, CA 94040
Goods & Services:Wine aerators
Owner:Borden, Michael, Ste. 11 5920 S. Rainbow Blvd.,, Las Vegas, NV 89118
Henderson, NV · Las Vegas, NV
Status:Inactive
Industry:Management Consulting Services
Registration:Jun 26, 2006
Phone:(702) 577-3584
Addresses:2360 Corporate Cir, Henderson, NV 89074
3155 E Patrick Ln, Las Vegas, NV 89120
2360 Corp Cir, Henderson, NV 89074
State ID:E0479492006-4
Business type:Domestic Corporation
Members (5):Rafael Barbosa (Secretary)
Anita Blackfoot (Treasurer)
John Degarmo (Director)
Michael Kenneth (President, inactive)
Frank Lyons (Board of Directors, inactive)
Agent:Incorp Services, Inc
2533 N Carson St, Carson City, NV 89706
Status:Inactive
Registration:Feb 25, 2000
State ID:C5181-2000
Business type:Domestic Corporation
Members (3):Amjid Hai (President, inactive)
Mohammad S. Chaudhry (Secretary, inactive)
Syad M. Younus (Treasurer, inactive)
2990 Robar St, Las Vegas, NV 89121
Status:Inactive
Registration:May 3, 2002
State ID:LLC5329-2002
Business type:Domestic Limited-Liability Company
Members (2):Greg Matta (Manager, inactive)
Diana Matta (Manager, inactive)
848 N Rainbow Blvd, Las Vegas, NV 89107
Status:Inactive
Registration:Feb 2, 2009
State ID:E0048162009-7
Business type:Domestic Corporation
Member:Eric David Benari (President, inactive)
Agent:Mail Link Llc
Las Vegas, NV · Burbank, CA
Status:Inactive
Registration:Mar 23, 2005
Addresses:PO Box 28802, Las Vegas, NV 89126
2001 W Magnolia Blvd, Burbank, CA 91506
State ID:E0142752005-9
Business type:Domestic Corporation
Members (2):Linet Ghazarian (Director, President, Secretary, Treasurer, inactive)
Edgar Khachatryan (Director, President, Secretary, Treasurer, inactive)
Agent:Legal Solutions
PO Box 27740, Las Vegas, NV 89126
Status:Inactive
Registration:Sep 25, 1998
State ID:C22725-1998
Business type:Domestic Corporation
Members (4):Sally Levi (Director, inactive)
Candace Coulston (Secretary, Treasurer, inactive)
Alice Brooks Levi (Director, Secretary, Treasurer, inactive)
Sally Levi Aka Livingston (President, inactive)
Agent:Nevada Corporate Headquarters, Inc
Status:Inactive
Registration:Oct 12, 2007
State ID:NV20071647434
Business type:Domestic Corporation
Agent:Cora Business Solutions Inc
8371 Los Monteros St, Las Vegas, NV 89129 (Physical)
NV (Mailing)
Status:Inactive
Registration:Nov 18, 1998
State ID:C26819-1998
Business type:Domestic Corporation
Agent:Nevada Registered Agent Services
Status:Inactive
Registration:Jun 10, 2002
State ID:LLC6925-2002
Business type:Domestic Limited-Liability Company
Agent:Eric Berry