1609 Golden Oak Dr, Las Vegas, NV
Registration:Jun 18, 1999
State ID:229555
Business type:Domestic Limited Liability Company
Entity State:IA
Expiration:Perpetual
Agent:Mark C
700 Walnut Ste 1600, Des Moines, IA (Physical)
3030 S Durango Dr, Las Vegas, NV 89117
Registration:Jan 10, 1990
State ID:C224-1990
Business type:Domestic Corporation
Member:Dorothy Bengochea (Director, President, Secretary, Treasurer)
Agent:Dean Y. Kajioka
2090 E Falcon St, Pahrump, NV 89048
Registration:Mar 31, 2004
State ID:LLC6511-2004
Business type:Domestic Limited-Liability Company
Members (2):Debra P. Beatty (Manager)
Debra P. Brooks (Manager, inactive)
Bullhead City, AZ · Las Vegas, NV
Registration:Apr 28, 2014
Addresses:315 River Glen Dr, Bullhead City, AZ 86442 (Physical)
1645 Village Center Cir, Las Vegas, NV 89134 (Foreign)
State ID:R-1922069-1
Business type:Domestic Limited-Liability Company
Expiration:Perpetual
Member:Darrell Paulson (Member, Manager), Ste 170, Las Vegas, NV 89134 (Physical)
Agent:Aceneth Wilson
315 River Glen Dr #25, Bullhead City, AZ 86429 (Physical)
Reno, NV · Sparks, NV
Registration:Jan 30, 2012
Addresses:7750 W 4Th St, Reno, NV 89523
6230 Ingleston Dr, Sparks, NV 89436
State ID:E0056752012-3
Business type:Domestic Limited-Liability Company
Members (2):Debra A. Padgett (Manager)
Peter L. Padgett (Manager)
1200 Financial Blvd., Reno, NV
Status:Inactive
Registration:May 26, 2005
State ID:0537110
Business type:Foreign Limited Liability Company
Agent:C T Corporation System
1201 Peachtree Street, Atlanta, GA (Physical)
1030 Santa Susana St, Henderson, NV 89002
Status:Inactive
Industry:Single-Family House Construction
Member:Dario Primo (Principal, inactive)
3960 Howard Hughes Pkwy, Las Vegas, NV 89169
Status:Inactive
Registration:Mar 29, 2006
State ID:E0236452006-7
Business type:Domestic Limited-Liability Company
Members (2):Michael G. De Lew (Manager, inactive)
Greg Pancirov (Manager, inactive)
Agent:Donald T. Polednak
6450 Peavine Hills Ave, Reno, NV 89523
Status:Inactive
Registration:Dec 1, 2008
State ID:E0741652008-5
Business type:Domestic Limited-Liability Company
Members (2):Alfredo Dela Puente (Manager, inactive)
Vickie Dela Puente (Manager, inactive)
Agent:Alfredo Delapuente
1200 Financial Blvd, Reno, NV 89502
Status:Inactive
Registration:Mar 25, 2004
State ID:LLC6049-2004
Business type:Foreign Limited-Liability Company
Members (2):Dermody Properties (Manager, inactive)
Dp Venture Co, Llc (Manager, inactive)
Agent:Bruce Storey
5529 Sentinel Bridge St, Las Vegas, NV 89130
Status:Inactive
Industry:Business Services
Member:Donna Parsley (Principal, inactive)
149 N Gibson, Henderson, NV 89014
Status:Inactive
Member:2965 Coleman Associates, Llc (Manager, inactive)
Status:Inactive
Registration:May 31, 2001
State ID:C14372-2001
Business type:Domestic Corporation
Agent:Business Filings Incorporated
Status:Inactive
Registration:Mar 28, 2011
State ID:E0178262011-0
Business type:Foreign Limited-Liability Company
Agent:Aaron Deview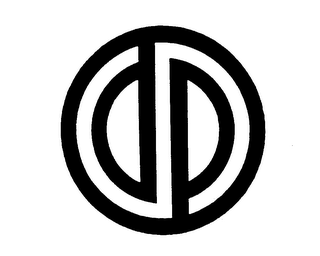 Status:Inactive
Registration:Dec 20, 1982
State ID:73406744
Reg. number:1309658
Status:710 - Cancelled - section 8
Status date:Nov 5, 1991
Illustration:Drawing or design which also includes word(s)/ letter(s)/number(s)
Attorney:Thomas H. Olson
415 Cambridge Ave., Palo Alto, CA 94306
Goods & Services:The mark consists of the lower case letters "d" and "p" in stylized form within a circular design., Replacement parts for diesel engines used in land vehicles-namely, valves, valve springs, valve...
Owner:Dipaco, Inc, 105 E. Parr Blvd., Reno, NV 89512
:DP
(trademark)
Las Vegas, NV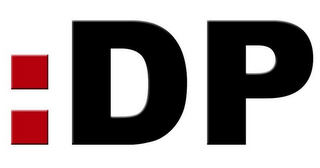 Status:Inactive
Registration:Jul 11, 2011
State ID:85368548
Status:602 - Abandoned-failure to respond or late response
Status date:Apr 26, 2013
Illustration:Drawing with word(s)/letter(s)/number(s) in Stylized form
Employee:Amy C Kelly
Goods & Services:The color(s) red and black is/are claimed as a feature of the mark., The mark consists of a red colon followed by the letters "dp" in black upper-case font. ., Business advisory services, consultancy ...
Owner:Daniel Robert Phee, 149 Honors Course Dr., Las Vegas, NV 89148
Correspondent:Daniel Robert Phee
149 Honors Course Dr, Las Vegas, NV 89148
1200 Financial Blvd., Reno, NV 89502
Status:Inactive
Industry:Real Estate Investment
Registration:Jan 27, 2005
State ID:01409425
Business type:Foreign LLC
Entity State:DE
Expiration:12/31/2060
Member:Michael C. Dermody (Member, Mmember, inactive)
Agent:C T Corporation System
208 So Lasalle St, Chicago, IL 60604 (Physical)