2305 Glendale Ave, Ste 20, Sparks, NV 89431
Categories:Auto Service & Repair
Site:local.acdelco.com
Phone:(775) 331-4177
Summary:Quality Automotive Parts, Service and Repairs.
Brands:ACDelco
Products:Auto Inspection, Auto Oil Change, Auto Parts, Auto Repair, Car Parts, ...
Open Hours:Monday 8:00:00 AM - 5:00:00 PM, Tuesday 8:00:00 AM - 5:00:00 PM, Wednesday 8:00:00 AM - 5:00:00 PM, Thursday 8:00:00 AM - 5:00:00 PM, Friday 8:00:00 AM - 5:00:00 PM

1058 Rimfield Drive, Fernley, NV 89408
Industry:Automotive, Whol Books/Newspapers
Site:4WDmechanix.com
Description:Publishing the premier online 4x4 Jeep, light truck and SUV magazine with extensive technical articles, HD videos and 'how-to', community news plus travel/adventure. Additional coverage of OHV and...
Member:Samuel M. Ludel (Principal)
Founded:2010
Specialties:Trail, towing and performance upgrades for Jeep, 4x4 truck, SUV, OHV and dirt motorcycles, travel/adventure with 4x4s, OHVs and dirt/dual-sport motorcycles, repairs, modifications and welding, HD video and production work.
Company size:Myself Only
Registration:Feb 11, 2013
Addresses:583 Brent Dr, Elko, NV 89815
1291 Dotta Dr, Elko, NV 89801
PO Box 2207, Elko, NV 89803
444 Country Club Plz, Elko, NV 89815
803 Thistle Dr, Elko, NV 89815
State ID:E0071342013-4
Business type:Domestic Limited-Liability Company
Members (5):John Wells (Mmember)
Quinton J. Barr (Mmember)
Jesse Holland (Mmember)
Anthony Szczawinski (Mmember)
Manny Oros (Mmember)
4WORD
(trademark)
Las Vegas, NV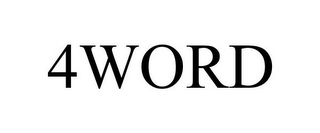 Registration:Jan 11, 2012
State ID:85514219
Status:819 - Su - registration review complete
Status date:Jan 17, 2013
Illustration:Drawing with word(s)/letter(s)/number(s) in Block form
Attorney:Lori Lee Yamato
KNOBBE, MARTENS, OLSON & BEAR, LLP
2040 Main St Fl 14, Irvine, CA 92614
Employee:Dominic J Ferraiuolo
Goods & Services:Software as a service (saas) services featuring software for storing electronic payment information and cardholder payment data and providing secure access to cardholder payment data, Four word; for...
Owner:Shift4 Corporation, 1491 Center Crossing Road, Las Vegas, NV 89144
Registration:Feb 24, 2010
State ID:77943178
Reg. number:3953303
Status:700 - Registered
Status date:May 3, 2011
Illustration:Drawing with word(s)/letter(s)/number(s) in Block form
Employee:Lief Andrew Martin
Goods & Services:Services in connecting people, namely, classified advertising services for connecting qualified service providers with consumers
Owner:Rosario,Bryan, 2130 Heatherwood Ct., Reno, NV 89523
Correspondent:Raj Abhyanker
Raj Abhyanker, PC
1580 West El Camino Real, Mountain View, CA 94040
Reno, NV · Ravena, NY
Status:Inactive
Registration:Jul 25, 2000
Addresses:900 S Meadows Pkwy, Reno, NV 89521
3510 Comstock Dr, Reno, NV 89512
946 Leah Cir, Ravena, NY 12143
State ID:C19953-2000
Business type:Domestic Non-Profit Corporation
Members (3):Pamela J. Bickell (Secretary, inactive)
Valerie Kilgore (President, inactive)
George Ransom (Treasurer, inactive)
Agent:Dipietro & Thornton Cpa's
7260 W Azure Dr, Las Vegas, NV 89130
Status:Inactive
Registration:May 28, 2010
State ID:E0279832010-0
Business type:Domestic Limited-Liability Company
Members (2):Cheryl T. Campbell (Mmember, inactive)
Alan P. Campbell (Mmember, inactive)
Agent:Gg International
3541 Tertulia Ave, North Las Vegas, NV 89081
Status:Inactive
Registration:Jul 17, 2006
State ID:E0535662006-4
Business type:Domestic Limited-Liability Company
Member:Michael Lasala (Manager, inactive)
Agent:Incsmart.biz, Inc
Status:Inactive
Registration:Jan 11, 1999
State ID:NV19991145744
Business type:Domestic Corporation
Agent:Corporation Makers, Inc
1100 Salem Rose, Las Vegas, NV 89144 (Physical)
NV (Mailing)
Status:Inactive
Registration:Feb 2, 1999
State ID:NV19991165778
Business type:Domestic Corporation
Agent:The Ups Store 135
3540 W Sahara Ave #E-6, Las Vegas, NV 89102 (Physical)
NV (Mailing)