Registration:Aug 16, 2004
State ID:NV20041563808
Business type:Domestic Corporation
Agent:Douglas R Brown
6005 Plumas St Ste 300, Reno, NV 89519 (Physical)
NV (Mailing)
2103 Capestone St, Las Vegas, NV 89134
Status:Inactive
Registration:Dec 2, 2005
State ID:E0845782005-2
Business type:Domestic Corporation
Member:Donald Earhart (Director, President, Secretary, Treasurer, inactive)
Status:Inactive
Registration:Oct 6, 2005
State ID:78728477
Status:606 - abandoned - no statement of use filed
Status date:Oct 19, 2009
Illustration:4000
Employee:Kathleen Rus Jonge
Goods & Services:"reed", Valves for introducing fuel-air mixtures into the combustion chambers of internal combustion engines, Stickers and decals, T-shirts, hats, sweatshirts, sweat pants, gloves, shorts, Three d reed
Owner:Polimeni, Ralph F. Jr, 15205 Bailey Canyon Court, Reno, NV 89521
Registration:Oct 29, 2010
State ID:85165301
Reg. number:0000000
Status:602 - abandoned-failure to respond or late response
Status date:Jul 19, 2011
Illustration:3000
EmployeeRINKER, ANTHONY MICHAE
Goods & Services:Color is not claimed as a feature of the mark., The mark consists of the word 3d in large lettering above the term slots., A feature of gaming machines, namely, devices that accept a wager, Three d...
Owner:Igt, 9295 Prototype Drive, Reno, NV 89521
Minneapolis, MN · Carson City, NV
Registration:Feb 5, 2008
State ID:77389089
Reg. number:3566153
Status:700 - registered
Status date:Jan 20, 2009
Illustration:4000
Employee:Jordan A Baker
Goods & Services:Publications, namely, a magazine covering topics concerning all aspects of technology relevant to three dimensional scanning, including topics in the fields of laser triangulation scanning, white...
Owners (2):Laser Design, Inc, 100 S 5Th St #1075, Minneapolis, MN 55402
3D Scanning Technologies, Suite 204 1000 East William Street, Carson City, NV 89701
Status:Inactive
Registration:Nov 17, 2006
State ID:E0865372006-8
Business type:Domestic Limited-Liability Company
Agent:Nick Boechler
Status:Inactive
Registration:Mar 6, 1997
Addresses:3455 Erva St, Las Vegas, NV 89117
1609 Starside Dr, Las Vegas, NV 89117
State ID:C4715-1997
Business type:Domestic Corporation
Members (2):Angela D. Trelstad (President, Secretary, inactive)
Phyllis H. Hendley (Treasurer, inactive)
PO Box 530037, Henderson, NV 89053
Status:Inactive
Registration:Dec 31, 1997
State ID:C29717-1997
Business type:Domestic Corporation
Member:Glenn Schmidt (President, Secretary, Treasurer, inactive)
Agent:The Corporation Trust Company Of Nevada
Status:Inactive
Registration:Dec 2, 2005
State ID:NV20051760955
Business type:Domestic Corporation
Agent:Donald R. Earhart
2103 Capestone Street, Las Vegas, NV 89134 (Physical)
PO Box 3326, Mesquite, NV 89024
Status:Inactive
Registration:May 26, 2005
State ID:E0356422005-8
Business type:Domestic Limited-Liability Company
Member:Debbie W. Taylor (Mmember, inactive)
Agent:Atlas Affiliates, Llc
Registration:Aug 16, 2004
Addresses:14306 Swift Creek Ct, Reno, NV 89511
10310 Mountain Dew Cir, Reno, NV 89523
State ID:C21898-2004
Business type:Domestic Corporation
Members (3):Tim Spencer (President)
James Bolton (Director, Secretary)
Mike Kidwell (Treasurer)
Agent:David Grundy
Status:Inactive
Registration:Apr 15, 1997
State ID:NV19971150219
Business type:Domestic Corporation
Agent:Premier Registered Agent
5550 S Ft Apache Rd Ste 102, Las Vegas, NV 89148 (Physical)
NV (Mailing)
5190 Ricky Rd, Las Vegas, NV 89130
Status:Inactive
Registration:Nov 25, 2002
State ID:C28701-2002
Business type:Domestic Corporation
Members (2):Heath Michael Robson (President, inactive)
Crystal Nicole Robson (Secretary, Treasurer, inactive)
Status:Inactive
Registration:Nov 25, 2002
State ID:NV20021479937
Business type:Domestic Corporation
Agent:Heath Robson
5190 Ricky Rd, Las Vegas, NV 89130 (Physical)
1771 E Flamingo Rd, Las Vegas, NV 89119
Status:Inactive
Registration:Apr 14, 2008
State ID:E0239662008-7
Business type:Domestic Limited-Liability Company
Member:Doron Ezra (Mmember, inactive)
Agent:Barbara Desjardins
4475 S Pecos Rd, Las Vegas, NV 89121
Status:Inactive
Registration:May 22, 2008
State ID:E0333102008-6
Business type:Domestic Corporation
Member:Doron Ezra (Director, President, Secretary, Treasurer, inactive)
Agent:Michael H. Singer
Status:Inactive
Registration:May 22, 2008
State ID:NV20081460354
Business type:Domestic Corporation
Agent:Michael H. Singer, Esq
4475 S Pecos Rd, Las Vegas, NV 89121 (Physical)
NV (Mailing)
Rochester, NY · Reno, NV · Seward, AK
Status:Inactive
Registration:Feb 21, 1996
Addresses:94 Hillbridge Dr, Rochester, NY 14612
50 W Liberty St, Reno, NV 89501
PO Box 3006, Seward, AK 99664
State ID:LLC3732-1996
Business type:Domestic Limited-Liability Company
Members (3):Charles A. Deacon (Mmember, inactive)
Jon V. Deacon (Mmember, inactive)
The 3-D Trust (Mmember, inactive)
6001 Talbot Ln, Reno, NV 89509
Registration:May 2, 2006
State ID:E0342602006-5
Business type:Foreign Limited-Liability Company
Members (2):John Harrah (Manager)
Prototechs, Llc (Mmember)
Agent:L And R Service Company Of Nevada, Llc - Las Vegas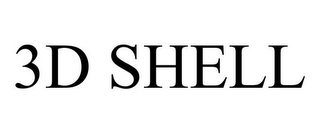 Status:Inactive
Registration:Mar 31, 2011
State ID:85282714
Status:602 - abandoned-failure to respond or late response
Status date:May 31, 2013
Illustration:4000
Employee:Kyle C Peete
Goods & Services:Mobile graphical user interface software, Three d shell
Owner:Spb Software, Inc, 200 S. Virginia Street 8Th Floor, Reno, NV 89501