1951 W Williams Ave, Fallon, NV 89406
Categories:Delivery & Errand Services, Mail Services & Package Shipping, Mailing Services, Packaging & Shipping Services, Shipping & Receiving Services
Site:3-dship.com
Phone:(775) 867-3232
Description:3-Dimension shipping is a locally owned and operated store location, and we care about our customers. We have the knowledge and expertise to handle all of your mailbox, packing, shipping, notary, and ...
Payment options:American Express, Cash, Check, Discover, Invoice, ...
Open Hours:M-F 7am-6pm, Sa 9am-12pm, Su Closed
112 N Curry St, Carson City, NV 89703
Registration:Feb 5, 2004
State ID:LLC2255-2004
Business type:Domestic Limited-Liability Company
Members (3):Veljko Vladovic (Mmember)
Olivia Castillo (Mmember, inactive)
Yelly Lopez (Mmember, inactive)
Agent:State Agent And Transfer Syndicate, Inc
Reno, NV · Las Vegas, NV
Industry:Mfg Plastic Products
Addresses:5190 Neil Rd, Reno, NV 89502
PO Box 27740, Las Vegas, NV 89126
3875 Cambridge St, Las Vegas, NV 89119
Industry:Media Production
Site:3DGuy.tv
Description:Al Caudullo utilized his thirty plus years of video production experience as a foundation for stereoscope image capture. 3D industry icon Sandy Climan, former CEO of 3Ality referred to Caudullo as "a...
Specialties:3D Consulting & Education, 3D Production, 3D Educator - Mahidol University, Bangkok, 3D News
Founded:2007
Company size:1-10 employees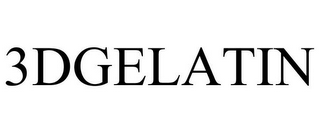 Registration:Oct 5, 2011
State ID:85439566
Reg. number:4144469
Status:700 - Registered
Status date:May 15, 2012
Illustration:Drawing with word(s)/letter(s)/number(s) in Block form
Attorney:Matthew H. Swyers, Esq
THE TRADEMARK COMPANY
344 Maple Ave W Ste 151, Vienna, VA 22180
Employee:Dawna Beryl Gardner
Goods & Services:Electronic publications, namely, books featuring edible art recorded on computer media, Education services, namely, providing classes and workshops in the field of edible art, 3 d gelatin
Owner:Gomez, Rafaela, 6666 Little Owl Place, North Las Vegas, NV 89084
304 E Carson Ave, Las Vegas, NV 89101
Status:Inactive
Industry:Telephone Communications
Registration:Jun 15, 2010
State ID:E0288492010-9
Business type:Domestic Limited-Liability Company
Member:David Bataille (Mmember, inactive)
Agent:Business Filings Incorporated
375 N Stephanie St, Henderson, NV 89014
Status:Inactive
Registration:Apr 7, 2008
State ID:E0233162008-1
Business type:Domestic Corporation
Members (4):Jerry Cheung Lung Wong (President, inactive)
Dominique Norel Wong (Secretary, inactive)
Daniel Carlos Wong (Treasurer, inactive)
Damon Paul Wong (Director, inactive)
Agent:Incorp Services, Inc
5447 Birchbrook Ct, Las Vegas, NV 89120
Status:Inactive
Registration:Jun 29, 2010
State ID:E0313412010-3
Business type:Domestic Limited-Liability Company
Member:Russell Feig (Manager, inactive)
Agent:Joyce M. Kissell
11826 Brigadoon Dr, Las Vegas, NV 89141
Status:Inactive
Registration:Oct 7, 2008
State ID:E0627302008-5
Business type:Domestic Limited-Liability Company
Member:Steven Derarest (Manager, inactive)
Agent:3Dforex - Nevada, Llc C/O Manager
Status:Inactive
Registration:Feb 3, 2011
Addresses:4619 Bird View Ct, Las Vegas, NV 89129
2550 N Nellis Blvd, Las Vegas, NV 89115
255 N Nellis Blvd, Las Vegas, NV 89110
State ID:E0071802011-8
Business type:Domestic Corporation
Members (2):Trina E. Jackson (Secretary, Treasurer, inactive)
William P. Ginsberg (Director, President, inactive)
Agent:David Shugarman
PO Box 27740, Las Vegas, NV 89126
Status:Inactive
Registration:Nov 17, 2004
State ID:C30950-2004
Business type:Domestic Corporation
Member:Michael J. D'amato (President, Secretary, Treasurer, inactive)
PO Box 28909, Las Vegas, NV 89126
Status:Inactive
Registration:Sep 1, 2004
State ID:LLC19892-2004
Business type:Domestic Limited-Liability Company
Member:Daniel C. Mcedwen (Manager, inactive)
Agent:Nevada Corporate Planners, Inc
5720 Arville St, Las Vegas, NV 89118
Status:Inactive
Doing business as:3DLS, Inc
Registration:Apr 1, 2003
State ID:C7707-2003
Business type:Domestic Corporation
Member:Geraldine L. Van Damme (President, Secretary, Treasurer, inactive)
Status:Inactive
Registration:Jul 25, 2007
State ID:E0533442007-7
Business type:Domestic Limited-Liability Company
Members (2):Andy Chin (Mmember, inactive)
Tina Lim (Mmember, inactive)
Agent:Blair R. Jackson
Status:Inactive
Registration:Sep 4, 2007
State ID:E0617872007-9
Business type:Domestic Limited-Liability Company