16 Kevin Drive, Flanders, NJ 07836
Phone:(973) 727-4563
Email:Sign in to view email
SIC:3571 - Electronic Computers
201 Hopkins Ave, Jersey City, NJ 07306
Phone:(201) 963-1024
Email:Sign in to view email
SIC:3571 - Electronic Computers
219 Empire Ave, Blenheim, NJ 08012
Industry:Sap Consulting Practice
Members (3):Rob Null Blackwood (Chief Executive Officer)
Espin Riggins (Principal)
Carol A. Riggins (President, inactive)
4 Woodruff Ct, Millstone Township, NJ 07726
Industry:Business Services at Non-Commercial Site
Member:Hilary Kotter (Principal, inactive)
Registration:Mar 16, 2015
State ID:0400732343
Business type:LLC
Registration:Mar 11, 2002
State ID:0100873738
Business type:DP
Registration:Nov 22, 2011
State ID:0400454127
Business type:LLC
Registration:Jun 28, 2009
State ID:0400294250
Business type:LLP
Registration:May 12, 2000
State ID:0100816745
Business type:DP
Registration:Sep 8, 1999
State ID:0100794574
Business type:FR
Registration:Nov 2, 1981
State ID:0100153255
Business type:DP
Registration:Aug 9, 1977
State ID:0100045522
Business type:FR
Registration:Mar 28, 2008
State ID:0600322570
Business type:LLC
Registration:Nov 3, 2008
State ID:0400256908
Business type:FLC
Registration:Apr 7, 1997
State ID:0100701889
Business type:DP
Registration:Jul 2, 1992
State ID:0100522381
Business type:DB
Registration:Mar 30, 1984
State ID:0100222815
Business type:DP
IIPDF
(trademark)
Wall Township, NJ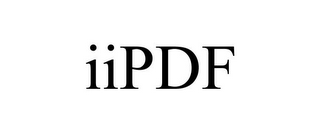 Registration:Apr 10, 2007
State ID:77152700
Reg. number:3752659
Status:700 - Registered
Status date:Feb 23, 2010
Illustration:Drawing with word(s)/letter(s)/number(s) in Block form
Attorney:Donald J. Cox
LAW OFFICES OF DONALD COX, LLC
PO Box 505, Princeton, NJ 08542
Employee:David S Miller
Goods & Services:Computer programs for generating documents having certain data storage and processing capabilities in an open document format in real-time from information stored in complex infrastructure databases, ...
Owner:Planet Associates, Inc, Parkway 100 - Building 4 3535 Route 66, Neptune, NJ 07753
IISE
(trademark)
West Fort Lee, NJ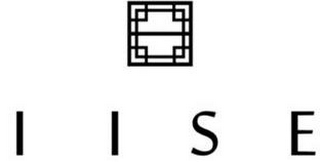 Registration:Nov 11, 2013
State ID:86115418
Reg. number:4677399
Status:700 - Registered
Status date:Jan 27, 2015
Illustration:Drawing or design which also includes word(s)/ letter(s)/number(s)
Employee:Siddharth Jagannathan
Goods & Services:Color is not claimed as a feature of the mark., The mark consists of a larger square within a smaller square overlaid against an equilateral cross with a horizontal line in the middle; directly below ...
Owner:Terrence Kim, 555 North Avenue Apt. 19U, Fort Lee, NJ 07024
Correspondent:Terrence Kim
555 North Ave Apt 19U, Fort Lee, NJ 07024
92 Kansas St., Hackensack, NJ 07601
Status:Inactive
Registration:May 30, 1990
Inactive since:Aug 31, 1998
State ID:222518635
Business type:Foreign Corporation
Members (2):Thomas S. Bednarik (President), 9902 E. Doubletree Ranch Rd., Scottsdale, AZ 85258 (Physical)
Naftali Oron (Treasurer), Pob 110 Yokneam Israel, Valley Lee, MD 20692 (Physical)
Agent:C T Corporation System
101 Federal Street, Boston, MA 02110 (Physical)