166 Mendenhall Dr, Winston Salem, NC 27127
Status:Inactive
Industry:Business Services At Non-Commercial Site, Nonclassifiable Establishments
166 Mendenhall Dr, Winston Salem, NC 27127
Registration:Jun 14, 1994
State ID:0346610
Agent:Philip S Dillon
Po Box 27372, Fayetteville, NC 28314
Phone:(910) 527-7174
Member:Victor Ugarte
225 Hillsborough Street, Raleigh, NC 27603
Status:Inactive
Doing business as:UNIVERSAL GYM EQUIPMENT, INC
Registration:Jun 26, 1995
State ID:0372391
Entity State:DE
Agent:Ct Corporation System
Registration:Apr 10, 1985
State ID:0156160
Agent:Ugender Reddy
UGHS
(trademark)
Unaka, NC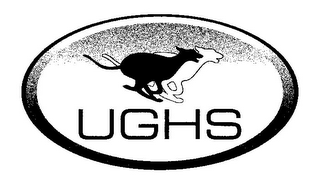 Status:Inactive
Registration:Jan 9, 2007
State ID:77078919
Reg. number:3333626
Status:710 - cancelled - section 8
Status date:Jun 20, 2014
Illustration:3000
Employee:Andrea Koyne Nadelman
Goods & Services:Color is not claimed as a feature of the mark., The mark consists of the design of two greyhounds and the lettering ughs within an oval., Providing information in the field of greyhound handicapping...
Owner:Ughs, Inc, 27 Smoke Rise Circle, Murphy, NC 28906
2112 Sparre Dr, Kinston, NC 28504
Categories:Tax Return Preparation
Phone:(252) 523-6900
Products:Accounting
Certifications:Certified
1363 Us Highway 17 S, Elizabeth City, NC 27909
Industry:Gas And Other Services Combined
150 Fayetteville St. Box 1011, Raleigh, NC 27601
Doing business as:Franciam, Inc
Registration:Jan 23, 1970
State ID:0081921
Entity State:NY
Agent:Ct Corporation System
19 Mill Creek Ct, Greensboro, NC 27407
Industry:Medical Practice
Description:Ugine Stainless & Alloys Inc is a Medical Practice company located in 19 Mill Creek CT, Greensboro, North Carolina, United States.
112 S. Tryon St Ste. 600, Charlotte, NC 28284
Registration:Sep 11, 1986
State ID:0195138
Agent:Paul Stewart Shaw
4208 Six Forks Rd Ste 918, Raleigh, NC 27609
Registration:Mar 22, 1996
Site:ugl-equis.com
Phone:(919) 792-6132, (919) 792-6133 (Fax)
Members (2):David Montross (President)
Brad Armstrong (Contact)
Categories:Property Management Companies
129 W Trade St, Ste 1575, Charlotte, NC 28202
Categories:Homes & Residential Real Estate
Phone:(704) 377-2218, (704) 374-9799 (Fax)
10512 Park Rd, Pineville, NC 28210
Industry:Lasik, Ophthalmology, Optometrist
Site:ceenta.com
Phone:(704) 295-3650
1520 Physicians Dr, Wilmington, NC 28401
Industry:Internist
Phone:(910) 343-0447
Member:Uglas Joseph Testori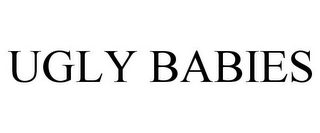 Registration:Jun 13, 2013
State ID:85959266
Reg. number:4470421
Status:700 - registered
Status date:Jan 21, 2014
Illustration:4000
Employee:Shaila E Lewis
Goods & Services:Pastry
Owner:Apple Baking Company, Inc, 380 Apple Road, Salisbury, NC 28147