600 Euclid Ave, Helena, MT 59601
Industry:Ret Tires and Wheel Alignment, Auto Repair
Doing business as:Woolsey's Tire Brake And Alignment
Site:woolseystire.com
Phone:(406) 442-9327
Description:Helena's Local Tire Brake And Alignment Shop. Woolsey's Tire Brake and Alignment shop is family owned and operated and has been servicing the Helena, Mt area since 1964. We have a staff of friendly...
Members (3):John R. Woolsey (Owner)
Emery Woolsey (Co-Owner)
Abigail Mason
Licensed:Yes
Service area:Helena, MT
Senior discount:No
Categories:Tires Retail, Wheels & Tires Service & Repair
Open Hours:M-F 8am-5pm, Sa-Su Closed
Payment options:Cash, Discover, MasterCard, Visa
673 Ridge Rd, Stevensville, MT 59870
Categories:Civic Clubs & Organizations
Site:localharvest.org
Phone:(406) 546-8554
Description:We are getting excited about the coming year and also getting ready for the growing season. Due to the continued interest we are having in the CSA program we are still taking application for more...
3039 Avenue F, Billings, MT 59102
Industry:Trucking Operator-Nonlocal
Phone:(406) 655-7864
Member:Robert Woosely (President)
723 56Th St W, Billings, MT 59106
Industry:Local Trucking Operator
Phone:(406) 652-0517
Member:William Woolsey (Owner)
969 Pryor Creek Rd, Huntley, MT 59037
Industry:Business Services
Member:Ross Woolley (Principal)
Industry:Commercial Photography, Photographers
Site:woollybugger.org
Phone:(406) 842-7100
Addresses:31 Laurin Loop, Sheridan, MT 59749
6 School House Rd, Sheridan, MT 59749
5 School House Rd, Sheridan, MT 59749
Member:Lark Smothermon (Owner, inactive)
SIC:7335 - Commercial Photography
SIC6:733501 - Photographers-Commercial
Company size:1
1600 Mt Highway 35, Kalispell, MT 59901
Industry:Accounting/Auditing/Bookkeeping
Member:Diane M. Woosley (Owner)
2532 Howard Ave, Billings, MT 59102
Industry:Business Services
Member:Kenneth L. Woosley (Manager)
5311 Us Highway 312, Billings, MT 59105
Industry:Whol Livestock
Member:Jennifer Fraser (Principal)
3980 Parkhill Dr, Billings, MT 59102
Status:Inactive
Industry:Whol Livestock
Member:Jennifer Fraser (Principal, inactive)
572 Salmon Way, Corvallis, MT 59828
Status:Inactive
Industry:Ret Auto/Home Supplies
PO Box 1074, Whitehall, MT 59759
Status:Inactive
Industry:Whol Women's/Child's Clothing
Member:Lynn Nemeth (Principal, inactive)
Status:Inactive
Registration:Jun 6, 1963
State ID:2300181052
Business type:Foreign For Profit Business Corporation
Agent:William J Robinson
1108 Colcord Bldg, Oklahoma City, OK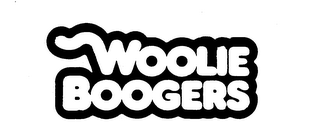 Status:Inactive
Registration:Oct 17, 1986
State ID:73625872
Reg. number:1487608
Status:710 - Cancelled - section 8
Status date:Feb 14, 2009
Illustration:Drawing with word(s)/letter(s)/number(s) in Stylized form
Attorney:Randy A. Gregory
Employee:William Conn
Goods & Services:Fleece hand warmers for use by hunters and sportsmen
Owners (2):Brunner, Karen Lee T, Box 10, Ovando, MT 59854
Brunner, Paul B, Box 10, Ovando, MT 59854
Correspondent:Et Al Wells
W. 601 Main Avenue Suite 815, Spokane, WA 99201