Industry:Information Technology and Services, Telephone Communications
Doing business as:Xiolink, LLC
Registration:Dec 1, 1999
Site:xiolink.com, facebook.com
Phone:(314) 621-5500, (314) 621-8484 (Fax), (877) 494-6546 (Free)
Description:XIOLINK was recently acquired by Cosentry, the Midwest Leader in data center services.
As an IT as a Service (ITaaS) provider, we help organizations improve the management and performance of...
Addresses:1111 Olive Street, Saint Louis, MO 63101
900 Walnut St, Saint Louis, MO 63102
Members (16):Dale Rossan (Operations Manager)
Peter Chafin (Director Information Technology, Technical Support Engineer)
Brad Pittenger (CEO)
Tom Glass (Customer Service Agent)
Dori Degenhardt (Marketing Manager)
...
SIC6:481302 - Telecommunications Services
Founded:1999
Categories:Internet Services, Colocation Services, Internet - Web Hosting, Internet Service Providers
Specialties:colocation, hosting, private cloud computing, datacenter, managed services
Brands:Microsoft
Products:Computer services, Custom Work, Data, Data & Database Services, Database Services, ...
Payment options:MasterCard
Company size:51-200 employees
1 Childrens Pl, Saint Louis, MO 63110
Industry:Pediatrician
Phone:(314) 454-6006
Member:Xinran Hu
1675 Rathford Dr, Saint Louis, MO 63146
Email:Sign in to view email
SIC:3661 - Telephone and Telegraph Apparatus
7930 Olive Blvd, Saint Louis, MO 63130
Industry:Eating Place
Member:Loi Vo (Owner)

520 W 103Rd Street, Ste 122, Kansas City, MO 64114
Industry:Computer Software
Site:xionapps.com
Description:Xion Technologies is a developer owned and operated, revolutionary design, development, invention and animation shop based in the USA and comprised of USA staff.
We offer cutting edge mobile,...
Specialties:Product Design, Wearables, Mobile/Web Development, Embedded Development
Founded:2007
Company size:1-10 employees
Registration:May 9, 2013
State ID:01315349
Business type:Gen. Business - For Profit
Expiration:Perpetual
Agent:Dabin Ye
331 North Creek Dr., Festus, MO 63028 (Physical)
Registration:Dec 2, 2005
State ID:LC0701109
Business type:Limited Liability Company
Expiration:Perpetual
Agent:Chuan Li
4 Sunnen Dr. Ste 145, Saint Louis, MO 63143 (Physical)
XINGO
(trademark)
Mosby, MO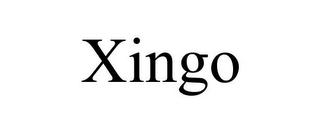 Registration:Nov 21, 2011
State ID:85477451
Reg. number:4175287
Status:700 - Registered
Status date:Jul 17, 2012
Illustration:Drawing with word(s)/letter(s)/number(s) in Block form
Attorney:Amy Sokol
31762 Timberlake Dr, Excelsior Springs, MO 64024
Employee:Raul Cordova
Goods & Services:Computer application software for mobile phones, namely, software for relay of voice, text, pictures, and video, Bingo
Owner:Transcriptix Inc, 31762 Timberlake Dr, Excelsior Springs, MO 64024
XIO
(trademark)
Sunnyvale, CA · Saint Louis, MO
Registration:Jan 11, 2002
State ID:76358139
Reg. number:2738642
Status:800 - Registered and renewed
Status date:Feb 4, 2013
Illustration:Typeset: Word(s)/letter(s)/number(s)
Attorney:Carla B. Oakley
Morgan, Lewis & Bockius LLP
One Market Spear Street Tower, San Francisco, CA 94105
Employee:Midge Fae Butler
Goods & Services:Computer software for radiotherapy treatment and dosage planning, development, simulation and evaluation, defining target volumes, designing treatment fields, and medical imaging
Owners (2):Impac Medical Systems, Inc, 100 Mathilda Place, Fifth Floor, Sunnyvale, CA 94086
Computerized Medical Systems, Inc, 1145 Corporate Lake Drive Suite 100, Saint Louis, MO 63132
Omaha, NE · Saint Louis, MO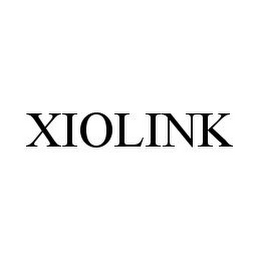 Registration:Feb 10, 2004
State ID:78365566
Reg. number:2962436
Status:702 - Section 8 & 15-accepted and acknowledged
Status date:Jul 26, 2011
Illustration:Drawing with word(s)/letter(s)/number(s) in Block form
Attorney:Kirk A. Damman
LEWIS, RICE & FINGERSH, LC
600 Washington Avenue Suite 2500, Saint Louis, MO 63101
Employee:Alicia Collin Edwards
Goods & Services:Internet service provider services
Owners (2):Co Sentry St. Louis, Llc, 12700 West Dodge Road 4Th Floor, Omaha, NE 68154
Xiolink, Llc, 1111 Olive Street, Saint Louis, MO 63101
760 Penny Ct, Ballwin, MO 63011
Status:Inactive
Registration:Feb 24, 2014
Inactive since:Feb 24, 2019
State ID:X01379933
Business type:Fictitious Name
8321 Archer Ave, Saint Louis, MO 63132
Status:Inactive
Registration:Dec 4, 2006
Inactive since:Dec 4, 2011
State ID:X00780163
Business type:Fictitious Name
208 W 116Th Street, Kansas City, MO 64114
Status:Inactive
Registration:Feb 27, 2007
Inactive since:Feb 27, 2012
State ID:X00799367
Business type:Fictitious Name
709 Ann Ave, Harrisonville, MO 64701
Status:Inactive
Registration:Feb 17, 2009
Inactive since:Feb 17, 2014
State ID:X00948290
Business type:Fictitious Name
200 Ne Missouri Road, Lees Summit, MO 64086
Status:Inactive
Registration:Jan 26, 2013
Inactive since:Jan 26, 2018
State ID:X01286319
Business type:Fictitious Name
172 Cedar Tree Drive, Belton, MO 64012
Status:Inactive
Registration:Apr 30, 2013
State ID:01310385
Business type:Gen. Business - For Profit
Expiration:Perpetual
Agent:Wilfred Tsang
172 Cedar Tree Drive, Belton, MO 64012 (Physical)
Status:Inactive
Registration:Nov 18, 2002
State ID:00515063
Business type:Gen. Business - For Profit
Expiration:Perpetual
Agent:Jason Rasmussen
500 Sw Market St., Lees Summit, MO 64081 (Physical)
Status:Inactive
Registration:Oct 3, 1995
State ID:00417052
Business type:Gen. Business - For Profit
Expiration:Perpetual
Agent:Wilfred Man Po Tsang
172 Cedar Tree Drive, Belton, MO 64012 (Physical)
Status:Inactive
Registration:Feb 27, 2013
State ID:LC1294782
Business type:Limited Liability Company
Expiration:Perpetual
Agent:United States Corporation Agents, Inc.
1213 N Kingshighway Suite 102, Cape Girardeau, MO 63701 (Physical)
Status:Inactive
Registration:Nov 2, 2011
State ID:LC1181083
Business type:Limited Liability Company
Expiration:Perpetual
Agent:Guo Qiang Zheng
1907 Tower Drive, Jefferson City, MO 65109 (Physical)