Registration:Feb 16, 2010
State ID:LC1035662
Business type:Limited Liability Company
Expiration:Perpetual
Agent:Michael W. Eagan
2917 South Jefferson, Saint Louis, MO 63118 (Physical)
Registration:Sep 25, 2007
State ID:LC0844921
Business type:Limited Liability Company
Expiration:Perpetual
Agent:Randy Irwin Randall
227 E. Sunshine, Springfield, MO 65807 (Physical)
Springfield, MO 65807 (Physical)
Registration:Aug 27, 2003
State ID:LC0538214
Business type:Limited Liability Company
Expiration:Perpetual
Agent:Business Services Group C/o Randal J. Leimer
2345 Grand Blvd., Kansas City, MO 64108 (Physical)
Registration:Jun 30, 2011
State ID:LC1152758
Business type:Limited Liability Company
Expiration:Perpetual
Agent:Patricia A. Wilcox
8908 Crestoak, Saint Louis, MO 63126 (Physical)
PWH
(trademark)
Kansas City, MO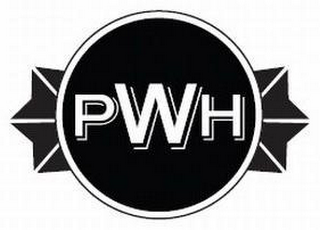 Registration:Nov 20, 2007
State ID:77334470
Reg. number:3627952
Status:700 - Registered
Status date:May 26, 2009
Illustration:Drawing or design which also includes word(s)/ letter(s)/number(s)
Attorney:Amy M. Brozenic
LATHROP & GAGE LLP
10851 Mastin Blvd. Bldg. 82, Overland Park, KS 66210
Employee:George M Lorenzo
Goods & Services:Color is not claimed as a feature of the mark., The mark consists of the letters "pwh" displayed inside a design comprising concentric circles bracketed on either side by arrows pointing under the...
Owner:Pemberton Whiteman & Hill, Llc, 6320 Brookside Plaza, No. 295, Kansas City, MO 64113
Registration:Sep 29, 2005
State ID:78723341
Reg. number:3148346
Status:702 - SECTION 8 & 15-ACCEPTED AND ACKNOWLEDGED
Status date:Nov 28, 2011
Illustration:3000
Attorney:Kyle L. Elliott
Employee:Karen K Bush
Goods & Services:"PUBLIC WORKS", The mark consists of the stylized letters PWHS with a lighthouse design and the words Public Works Historical Society., Educational services, namely, conducting workshops, seminars,...
Owner:American Public Works Association, Suite 700 2345 Grand Boulevard, Kansas City, MO 64108
Status:Inactive
Industry:Nonclassifiable Establishments
Doing business as:Packed Warehouse Imports LLC
Pwh Imports
Registration:Nov 17, 2009
Inactive since:Nov 17, 2014
Addresses:3324 Joe Bald Road, Kimberling City, MO 65686 (Physical)
PO Box 61, Kimberling City, MO 65686
State ID:X01011356
Business type:Fictitious Name
Member:Rosella Hamilton (Owner)
409 De Baliviere Ave, Saint Louis, MO 63112
Status:Inactive
Doing business as:PWIII ASSOCIATES, A MISSOURI LLP
Registration:Jan 10, 1980
Inactive since:Aug 28, 2009
State ID:X00119144
Business type:Fictitious Name
1417 E Woodland St, Springfield, MO 65804
Status:Inactive
Industry:Business Consulting Services
Member:Randy Randall (Member, inactive)
5610-A Prospect, Kansas City, MO 64130
Status:Inactive
Registration:Dec 17, 1996
State ID:00434679
Business type:Gen. Business - For Profit
Expiration:Perpetual
Agent:Paul Jones
9814 Shepherds Dr/pob 300931, Kansas City, MO 64130 (Physical)
4366 Laclede Place, Saint Louis, MO 63108
Status:Inactive
Registration:Apr 28, 1997
Inactive since:Jul 5, 2000
State ID:X00320916
Business type:Fictitious Name
Millwood Gravel Road, Hawk Point, MO 63349
Status:Inactive
Registration:Jun 1, 1982
State ID:00241959
Business type:Gen. Business - For Profit
Expiration:Perpetual
Status:Inactive
State ID:00055525
Business type:Gen. Business - For Profit
Status:Inactive
Registration:Aug 22, 1991
State ID:00356558
Business type:Gen. Business - For Profit
Expiration:Perpetual
Agent:Victor Hseu
1109 Wheaton Hill Ct., Chesterfield, MO 63017 (Physical)
Status:Inactive
Registration:Sep 22, 1997
State ID:00446247
Business type:Gen. Business - For Profit
Expiration:Perpetual
Agent:Eric Wortham
1101 Lucas, Saint Louis, MO 63101 (Physical)