5212 Ne Holiday Dr, Lees Summit, MO 64064
Industry:Computer Systems Design
Doing business as:Lkc
Phone:(816) 694-1280
Member:Darren Good (Member)
1108 Lacosta Court, Columbia, MO 65203
Industry:Business Services at Non-Commercial Site, Individual/Family Services, Nonclassifiable Establishments
Registration:Sep 2, 2011
State ID:01168488
Business type:Gen. Business - For Profit
Expiration:Perpetual
Agent:L. Kathleen Brown
1108 Lacosta Court, Columbia, MO 65203 (Physical)
Registration:Oct 22, 1997
State ID:LC0015477
Business type:Limited Liability Company
Expiration:Perpetual
Agent:Lois Kaplan
9802 Cottonwood Lane, Saint Louis, MO 63119 (Physical)
Registration:Aug 19, 2008
State ID:LC0914419
Business type:Limited Liability Company
Expiration:Perpetual
Agent:Darren Good
5212 Ne Holiday Dr., Lees Summit, MO 64064 (Physical)
Registration:May 8, 2012
State ID:LC1226160
Business type:Limited Liability Company
Expiration:Perpetual
Agent:Kimberly Gail Collins
300 Becca Dr, Rolla, MO 65401 (Physical)
Registration:Jan 25, 2012
State ID:LC1199443
Business type:Limited Liability Company
Expiration:Perpetual
Agent:Lisa Kircher
3925 Mcdonald Ave., Saint Louis, MO 63116 (Physical)
Saint Louis, MO 63116 (Physical)
Registration:Mar 3, 2005
State ID:LC0643549
Business type:Limited Liability Company
Expiration:03/31/2035
Agent:Lorna Frahm
300 First Executive Avenue, Saint Peters, MO 63376 (Physical)

Industry:Information Technology and Services
Site:lkconline.com
Description:LKC has invested in building a technology-based consultancy that addresses the needs of senior management within our target market. A simple principle of providing the very best service to our...
Founded:2002
Company size:1-10 employees
LK
(trademark)
Kansas City, MO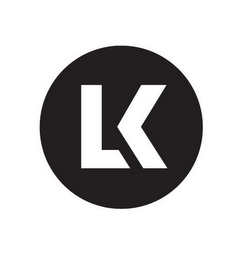 Registration:Aug 2, 2013
State ID:86027379
Status:730 - First extension - granted
Status date:Dec 1, 2014
Illustration:Drawing or design which also includes word(s)/ letter(s)/number(s)
Attorney:Michael Elbein
HOVEY WILLIAMS LLP
10801 Mastin St Ste 1000, Overland Park, KS 66210
Employee:Carol A Spils
Goods & Services:Color is not claimed as a feature of the mark., The mark consists of a stylized "lk" inside of a circle., Pet shampoo and conditioner; pet fragrances; non-medicated grooming preparations for pets,...
Owner:Pbi-Gordon Corporation, 1217 West 12Th Street, Kansas City, MO 64101
Status:Inactive
Registration:Jul 30, 2013
Inactive since:Jul 30, 2018
Addresses:4901 Aztec Blvd, Columbia, MO 65202 (Physical)
Columbia, MO 65202 (Mailing)
State ID:X01331232
Business type:Fictitious Name
208 N Benton Ave, Saint Charles, MO 63301
Status:Inactive
Registration:May 2, 2003
Inactive since:Aug 28, 2009
State ID:X00431128
Business type:Fictitious Name
6310 Ash Ave, Kansas City, MO 64133
Status:Inactive
Registration:Jul 20, 2012
Inactive since:Jul 20, 2017
State ID:X01243420
Business type:Fictitious Name
201 Ne 80Th St, Kansas City, MO 64118
Status:Inactive
Registration:Oct 14, 2010
State ID:01092024
Business type:Gen. Business - For Profit
Expiration:Perpetual
Agent:Kadim Al-Shaibani
201 Ne 80Th St, Kansas City, MO 64118 (Physical)
Status:Inactive
Registration:Mar 6, 1980
State ID:00218649
Business type:Gen. Business - For Profit
Expiration:Perpetual
Agent:Mark A. Lamartina
2069 Zumbehl Road, Saint Charles, MO 63303 (Physical)
Status:Inactive
State ID:00036458
Business type:Gen. Business - For Profit