5842 Crofoot Rd, Howell, MI 48843
Industry:Drywall, Flooring, Handyman Service, Interior Painters, Pressure Washing, ...
Registration:2010
Site:sfiservicesllc.com
Phone:(517) 927-9717
Description:SFI is a commercial and residential maintenance company that offers many contracting services for your home or office. We offer the highest quality craftsmanship while meeting both your schedule and...
Member:Stacy Fountain
Warranties:TRUE
Open Hours:Mon 09.00 AM - 07.00 PM, Tue 09.00 AM - 07.00 PM, Wed 09.00 AM - 07.00 PM, Thu 09.00 AM - 07.00 PM, Fri 09.00 AM - 07.00 PM, ...
Features:Emergency Service
Licensed:Yes
Service area:Servicing Livingston county and surrounding areas
Free estimates:Yes
Senior discount:No
23409 Jefferson Ave, Saint Clair Shores, MI 48080
Industry:Real Estate Appraisal
Phone:(248) 776-7260
8263 Racine Rd, Warren, MI 48093
Industry:Business Services
Member:Joseph Dewalt (Principal)
Industry:Holding Company
Registration:May 2, 2006
Addresses:22100 W Warreb, Redford, MI 48239 (Physical)
MI (Mailing)
22100 W Warren Ave, Detroit, MI 48239
State ID:21027E
Business type:Domestic Profit Corporation
Agent:Elias Sesi
Grand Ledge, MI · Glen, MT
Industry:Business Services at Non-Commercial Site
Addresses:825 Cedar St, Grand Ledge, MI 48837
PO Box 320084, Glen, MT 59732
801 Colleen Circle Dr, Quinnesec, MI 49876
Industry:Business Services at Non-Commercial Site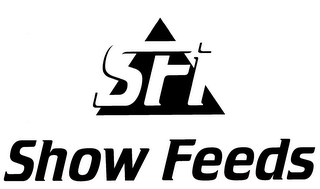 Registration:Aug 27, 2012
State ID:76712267
Reg. number:4370327
Status:700 - Registered
Status date:Jul 23, 2013
Illustration:Drawing or design which also includes word(s)/ letter(s)/number(s)
Attorney:Robert E. Witt
Law Office of Robert E. Witt
316 N Michigan St Ste 312, Toledo, OH 43604
Employee:Kristin M Dahling
Goods & Services:Color is not claimed as a feature of the mark., "show feeds", The mark consists of the letters "sfi" superimposed on a triangle, with the wording "show feeds" below., Animal feed additive for use as...
Owner:Uckele Health & Nutrition, Inc, 5600 Silberhorn, Blissfield, MI 49228
Status:Inactive
Registration:Jun 14, 2004
Addresses:4-531 Harmon Dr., Sterling Heights, MI 48310 (Physical)
MI (Mailing)
State ID:26998D
Business type:Domestic Profit Corporation
Expiration:7-15-2007
Agent:Feras J. Yousif
105 Commercial St., Dowagiac, MI 49047
Status:Inactive
Registration:Jul 28, 1982
State ID:251597
Business type:Domestic Profit Corporation
Expiration:7-15-2005
Agent:Richard F. Scott
Status:Inactive
Registration:May 17, 2000
Addresses:5883 Venice, Newport, MI 48166 (Physical)
MI (Mailing)
State ID:31400A
Business type:Domestic Profit Corporation
Expiration:7-15-2003
Agent:Frederick G Kaepp
Status:Inactive
Registration:Nov 20, 2008
Addresses:20032 Kelly, Harper Woods, MI 48225 (Physical)
MI (Mailing)
State ID:01997M
Business type:Domestic Profit Corporation
Expiration:7-15-2011
Agent:Swalin Kannu
Status:Inactive
Registration:Jun 15, 1995
Addresses:24521 Grand River Ave, Detroit, MI 48219 (Physical)
24525 Grand River Ave, Detroit, MI 48219 (Mailing)
State ID:302600
Business type:Domestic Profit Corporation
Expiration:7-15-2007
Agent:Harvey L Plaskov
278 Rivard Blvd, Grosse Pointe, MI 48230
Status:Inactive
Registration:Jan 23, 1986
State ID:352467
Business type:Domestic Profit Corporation
Expiration:7-15-2006
Agent:John L. Kroha
Status:Inactive
Registration:Oct 28, 2005
Addresses:30 E Ninth St, Holland, MI 49423 (Physical)
MI (Mailing)
State ID:05088E
Business type:Domestic Profit Corporation
Expiration:7-15-2012
Agent:Richard G Swaney
Status:Inactive
Registration:Mar 27, 1990
State ID:513693
Business type:Domestic Profit Corporation
Expiration:5-15-1993
Agent:Mitchell Rosen
Status:Inactive
Registration:Aug 15, 1980
State ID:228911
Business type:Domestic Profit Corporation
Expiration:5-15-1983
Agent:Keeyvan Al-Kamooneh