St Heights, MI · Washington Township, MI
Industry:Ret Women's Clothing
Addresses:14600 Lakeside Cir, St Heights, MI 48313
57695 Van Dyke Rd, Washington Township, MI 48094
8871 Suncrest Dr, St Heights, MI 48314
Member:Cheryl Bell (Principal)
29157 Lake Park Dr, Farmington, MI 48331
Industry:Ret Misc Merchandise
Member:Craig Hearn (Principal)
18989 Roselawn St, Detroit, MI 48221
Industry:Ret Men's/Boy's Clothing
196 Iroquois St, Jackson, MI 49203
Industry:Transportation Services
Registration:Aug 29, 2013
Addresses:29073 Farnklin Hills Dr Apt 209, Southfield, MI 48034 (Physical)
MI (Mailing)
State ID:05287U
Business type:Domestic Profit Corporation
Agent:Rodney Earl Baldwin El
Registration:Nov 5, 2009
State ID:77865568
Reg. number:3803111
Status:700 - REGISTERED
Status date:Jun 15, 2010
Illustration:4000
Attorney:William M. Hanlon
Employee:James B Neville
Goods & Services:JEWELRY, NAMELY, PINS, BRACELETS, NECKLACES, PENDANTS, EARRINGS, AND LAPEL PINS, PRINTED MATERIAL, NAMELY, STICKERS, DECALS, STATIONERY, NOTE CARDS, GREETING CARDS, POSTCARDS, CALENDARS AND POSTERS,...
Owner:Rebel Girl, Inc, 57695 Van Dyke, Washington, MI 48094
St Heights, MI · Washington Township, MI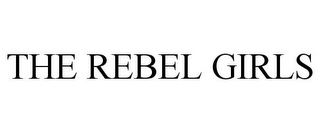 Registration:Nov 8, 2007
State ID:77324848
Reg. number:3435878
Status:702 - Section 8 & 15-accepted and acknowledged
Status date:Jun 12, 2014
Illustration:Drawing with word(s)/letter(s)/number(s) in Block form
Attorney:William M. Hanlon
YOUNG BASILE HANLON & MACFARLANE PC
3001 W Big Beaver Rd, Troy, MI 48084
Employee:Angela M Micheli
Goods & Services:Entertainment services, namely, live performances by a group of performers at modeling, fashion shows and promotional events involving women's clothing, namely, tanks, tops, slacks, underwear,...
Owners (2):Rebel Girl, Inc, 8871 Suncrest, Sterling Heights, MI 48314
M/c Leatherworks, Inc, 57695 Van Dyke Avenue, Washington, MI 48094
Riverside, MI · Washington Township, MI
Status:Inactive
Doing business as:Rebel Girl
Registration:Jul 3, 2008
Phone:(586) 786-0300
Addresses:57695 Van Dyke, Riverside, MI 49084 (Physical)
57695 Van Dyke, Washington, MI 48094 (Mailing)
57615 Van Dyke Rd, Washington, MI 48094
State ID:01797M
Business type:Domestic Profit Corporation
Expiration:7-15-2014
Agent:Cheryl Bell
Categories:Clothing Stores, Dresses Retail, Women's Clothing
352 Monroe St, Allegan, MI 49010
Status:Inactive
Industry:Ret Mail-Order House
Phone:(269) 686-9976
Member:Jeff Sima (Owner, inactive)
Status:Inactive
Registration:Nov 18, 1974
Addresses:2620 Saradan Dr., Jackson, MI 49201 (Physical)
PO Box 1188, Jackson, MI 49204 (Mailing)
State ID:081661
Business type:Domestic Profit Corporation
Expiration:5-31-1989
Agent:Fred C. Loftis
481 Campbell St, Detroit, MI 48218
Status:Inactive
Industry:Whol Nondurable Goods
Member:Rodney Baldwin (Principal)
6284 Dexter Townhall Rd, Four Mile Lk, MI 48130
Status:Inactive
Industry:Business Services at Non-Commercial Site
557 Paris Ave, Lansing, MI 48910
Status:Inactive
Industry:Management Consulting Services, Nonclassifiable Establishments
68401 Romeo Plank Rd, Ray Township, MI 48096
Status:Inactive
Industry:Repair Services
Status:Inactive
Registration:Mar 21, 1989
State ID:491416
Business type:Domestic Profit Corporation
Expiration:5-15-1992
Agent:Mark Licatovich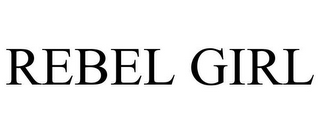 Status:Inactive
Registration:Nov 26, 2008
State ID:77622244
Status:603 - Abandoned - after ex parte appeal
Status date:Aug 2, 2010
Illustration:Drawing with word(s)/letter(s)/number(s) in Block form
Attorney:William M. Hanlon
YOUNGBASILE
3001 W Big Beaver Road Suite 624, Troy, MI 48084
Employee:Daniel Capshaw
Goods & Services:"girl", Motorcycle components, namely, decorated and/or colored motorcycle clutch covers, heat shields, side mirrors, seats, shift linkages, horns, gas caps, gas tanks, and fenders
Owners (2):Rebel Girl, Inc, 57695 Van Dyke Avenue, Washington, MI 48094
Cheryl Bell, 57695 Van Dyke Avenue, Washington, MI 48094
Status:Inactive
Registration:Sep 16, 1988
State ID:73752138
Status:710 - Cancelled - section 8
Status date:Jul 1, 1996
Illustration:Typeset: Word(s)/letter(s)/number(s)
Attorney:Carol R. Shepherd
ELLIS, TALCOTT, OHLGREN & FERGUSON, PC
Suite 300, Ann Arbor, MI 48104
Employee:Michael A Szoke
Goods & Services:Entertainment services - namely, live musical performances by a vocal and instrumental group
Owner:Michael J. King/mary E. Rezler, 312 S. Ashley, Ann Arbor, MI 48104