105 Division Ave S, Grand Rapids, MI 49503
Categories:Events Photographers, Local Government Offices, Photography, Professional Photographers, Wedding Photography & Videos
Site:87orangephotography.com
Phone:(616) 481-6593
Description:For all your family portraits, 87 Orange Photography is your premier choice. From newborn babies to multi-generational family portraits, our family photographer has the experience to provide you with ...
In business since:2006
Areas served:Kent County
Specialties:Baby Photography, Family Photo, Family Photographers, Family Portraits, maternity photographer, ...
Products:Call 616-481-6593 To Find O, For All Your Portrait Needs, 87 Orange Photography In Grand Rapids, Mi Offers A Professional Family Photographer, From Your Baby's First Picture To Your Next Family Reunion, We Have The Expertise And Equipment To Meet Your Needs
Payment options:Cash, Checking Account, Paypal
Certifications:Licensed * Bonded * Insured * Professional Photographers Of America
605 N Birch St, Kalkaska, MI 49646
Industry:Judiciary
Phone:(231) 258-9035
Description:87th District Court Probation is a Judiciary company located in 605 N Birch St, Kalkaska, Michigan, United States.
Categories:Courts
8775 Ronda Dr, Canton, MI 48187
Site:cantoncf.org
Phone:(734) 404-2480
Description:Canton Christian Fellowship is a young multi-ethnic church striving to do the will of God. Our beginning was marked November 7th of 2000, when about seven families gathered together to begin Bible...
87 Northpointe Dr, Lake Orion, MI 48359
Categories:Burglar Alarms Wholesale & Manufacturers
Phone:(248) 377-2649
38303 S Rickham Ct, Westland, MI 48186
Registration:May 21, 2014
State ID:20141313748
Business type:Limited Partnership
Entity State:CO
Expiration:Perpetual
Agent:Gregg H. Coffman
501 St Vrain Ln No 200, Estes Park, CO 80517 (Physical)
2374 N Dundee Ct, Highland Twp, MI 48357
Industry:Civic/Social Association
Member:Gladwynn Pacouso (Principal)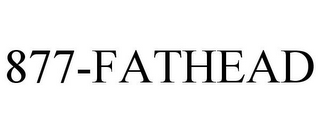 Registration:Oct 23, 2006
State ID:77027240
Reg. number:3337998
Status:702 - Section 8 & 15-accepted and acknowledged
Status date:Nov 22, 2013
Illustration:Drawing with word(s)/letter(s)/number(s) in Block form
Attorney:Julie E. Reitz
Honigman Miller Schwartz and Cohn LLP
39400 Woodward Avenue Suite 101, Bloomfield Hills, MI 48304
Employee:John C B Hwang
Goods & Services:Posters; adhesive plastic film with removable paper for mounting images for decorative purposes, 877-fat head
Owner:Fathead, Llc, 1046 Woodward Avenue, Detroit, MI 48226
Status:Inactive
Registration:Jan 15, 2002
Addresses:2673 Chatham Woods Se, Grand Rapids, MI 49546 (Physical)
MI (Mailing)
State ID:24669C
Business type:Domestic Profit Corporation
Expiration:7-15-2005
Agent:David Trzybinski
3723 Songbird Lane, Kalamazoo, MI 49008
Status:Inactive
Registration:Jul 29, 2005
State ID:20051290431
Business type:Limited Liability Company
Entity State:CO
Expiration:Perpetual
Agent:Ambroziak Kitto Llc
2539 Eliot Street, Denver, CO 80211 (Physical)
8725 Livernois, Detroit, MI 48204
Status:Inactive
Registration:Jan 21, 1993
State ID:395813
Business type:Domestic Profit Corporation
Expiration:7-15-1996
Agent:Sam Ayar
Status:Inactive
Industry:Photo Portrait Studio
Registration:Nov 7, 2008
Addresses:316 Kenosha Drive Se, Grand Rapids, MI 49507 (Physical)
316 Ken O Sha Dr. S.e, Grand Rapids, MI 49507 (Mailing)
State ID:02076G
Business type:Domestic Profit Corporation
Agent:Amber M. Brooks
8711 Grand River Ave, Detroit, MI 48204
Status:Inactive
Industry:Nonclassifiable Establishments
8787 Ferry St., Montague, MI 49437
Status:Inactive
Doing business as:8789 CORPORATION
Registration:Jun 27, 1983
State ID:130002
Business type:Domestic Profit Corporation
Expiration:7-15-1995
Agent:James M. Rose
Status:Inactive
Registration:Oct 2, 1979
State ID:001281
Business type:Domestic Profit Corporation
Expiration:5-15-1982
Agent:Ronald J. Kramer

Status:Inactive
Registration:Feb 26, 2002
State ID:76376037
Reg. number:2659288
Status:710 - Cancelled - section 8
Status date:Jul 12, 2013
Illustration:Typeset: Word(s)/letter(s)/number(s)
Attorney:Scott S. Yaldo
30150 Telegraph Road, Suite 444
Bingham Farms Mi 48025, Franklin, MI 48025
Employee:Andrea D Saunders
Goods & Services:Legal services, 877 i sue big
Owner:Yaldo & Domstein, P.l.l.c, 30150 Telegraph Road, Suite 444, Bingham Farms, MI 48025
Status:Inactive
Registration:Oct 5, 1988
State ID:73756019
Reg. number:1541457
Status:710 - Cancelled - section 8
Status date:Dec 4, 1995
Illustration:Typeset: Word(s)/letter(s)/number(s)
Attorney:Arnold S. Weintraub
3001 WEST BIG BEAVER ROAD
Suite 504, Troy, MI 48084
Employee:David H Stine
Goods & Services:Vehicular electric sunroofs
Owner:Asc Incorporated, One Sunroof Center, Southgate, MI 48195