Silver Spring, MD · Gainesville, FL
Industry:Information Retrieval Services Lithographic Commercial Printing
Phone:(301) 358-5361
Addresses:1705 Loft Way, Silver Spring, MD 20904
3623 Nw 13Th Ave, Gainesville, FL 32605
Members (2):Ronnie Sartain (Owner, Co-Owner, inactive)
Linda Sartain (Owner, inactive)
3520 Milford Mill Rd, Baltimore, MD 21244
Industry:Entertainer/Entertainment Group
Member:Desmond Gayle (Principal)
Forestville, MD · Tappahannock, VA
Industry:Holding Company
Addresses:2140 Brooks Dr, Forestville, MD 20747
PO Box 2824, Tappahannock, VA 22560
Members (2):Demetrius Brockington (Member)
Marian Holmes (Member)
4601 Presidents Dr, Lanham, MD 20706
Industry:Management Services
9528 Ament St, Silver Spring, MD 20910
Industry:Mfg Chemical Preparations Business Services at Non-Commercial Site
1738 Elton Rd, Silver Spring, MD 20903
Industry:Nonclassifiable Establishments
9030 Red Branch Rd, Columbia, MD 21045
Industry:Grocery Stores, Nsk, Nonclassifiable Establishments, Ret Groceries
Registration:Mar 13, 2012
State ID:85568660
Reg. number:4200353
Status:700 - Registered
Status date:Aug 28, 2012
Illustration:Drawing with word(s)/letter(s)/number(s) in Block form
Attorney:The Center For Hbcu Media Advocacy Inc
824 Lowe Rd, Middle River, MD 21220
Employee:John E Michos
Goods & Services:"awards", Educational services, namely, providing incentives students, faculty, alumni, administrators and supporters of historically black colleges and universities to demonstrate excellence in the...
Owner:The Center For Hbcu Media Advocacy Inc, 824 Lowe Rd., Middle River, MD 21220
New Castle, DE · Salisbury, MD
Status:Inactive
Industry:Hospital & Health Care, Adjustment/Collection Services
Registration:Oct 13, 2009
Site:hbcs.org
Phone:(302) 552-8000, (302) 254-3750 (Fax), (800) 955-5894 (Free)
Description:HBCS was established in 1985 to serve the revenue cycle needs of healthcare organizations exclusively. Formerly structured as a non-profit cooperative, HBCS became a for profit stock corporation as...
Addresses:118 Lukens Drive, New Castle, DE 19720
118 Lukens Drive Riveredge Park, New Castle, DE 19720 (Physical)
600 Beam St, Salisbury, MD 21801
State ID:63696794
Business type:Assumed Business Name
Agent:C T Corporation System
388 State St Ste 420, Salem, OR 97301 (Physical)
Founded:1985
Categories:Billing Services, Collection Agencies
Specialties:Revenue Cylce Management, Accounts Receivable Services, Self Pay Customer Service, Conversion Support Programs, Full Business Office Collaboration, ...
Company size:201-500 employees
Status:Inactive
Industry:Nonresidential Building Operator, Mfg Concrete Block/Brick, Concrete Block & Brick Mfg
Doing business as:The Hagerstown Block Company
Hbc
Hagerstown Block Co
Registration:Jan 28, 2005
Site:hagerstownblock.com
Phone:(301) 733-3510, (301) 733-1476 (Fax)
Addresses:860 Oak Street, Hagerstown, MD 21740 (Mailing)
Doy C. Sneckenberger, Hagerstown, MD 21740 (Mailing)
Business type:Exempt Corporation
Members (10):Doy C. Sneckenberger (Vice-President), 860 Oak Street, Hagerstown, MD 21740
Ron Koontz (Manager)
Doug Gray (Manager)
Bret Sprecher (Plant Manager)
Janet Sneckenberger (Bookkeeper)
...
SIC:3271 - Concrete Block and Brick
SIC6:327101 - Concrete-Block & Brick (Manufacturers)
Categories:Concrete & Concrete Products Dealers, Concrete & Pumice Brick, Ready-Mixed Concrete
In business since:1946
Areas served:Washington, Frederick, Hartinsburg WVA.
Customers served:Industrial
Brands:Anchor, Cambridge, Ready Mix, Ready Mix Concrete
Products:Anchor Retaining Wall Systems, Anchors, Architectural Block, ARCHITECTURAL PRODUCTS, Blocks, ...
Payment options:American Express, Visa
Certifications:Nextel #37721 and #45262
Additional:Since 1946, Stone, Medium & Light Weight Block Architectural Block
Company size:5
Status:Inactive
Industry:Real Estate and Rental and Leasing, Real Estate, Lessors of Real Estate, Nonresidential Building Operator
Doing business as:Hbb Properties Limited Partnership, Lllp
Registration:Sep 21, 1993
Addresses:11949 Robinwood Drive, Hagerstown, MD 21742 (Mailing)
9651 Old National Pike, Hagerstown, MD 21740 (Physical)
Business type:Corporation
Members (3):Michael R. Brockway (Treasurer), 11949 Robinwood Drive, Hagerstown, MD 21742
Steven G Hull (Secretary), 11949 Robinwood Dr, Hagerstown, MD 21742
Howard B. Bowen (President, Principal, inactive), 11949 Robinwood Drive, Hagerstown, MD 21742
4918 Taylor St, Bladensburg, MD 20710
Status:Inactive
Industry:Business Services at Non-Commercial Site, Nonclassifiable Establishments
Member:Luqman Lawal (Principal, inactive)
5301 Buckeystown Pike, Frederick, MD 21704
Status:Inactive
Industry:Business/Secretarial School
Member:Justin Berkowitz (Executive Director, Principal, inactive)
29111 Newnam Rd, Easton, MD 21601
Status:Inactive
Industry:Nonclassifiable Establishments
Status:Inactive
Registration:Feb 20, 1980
State ID:550015
Business type:Foreign Corporation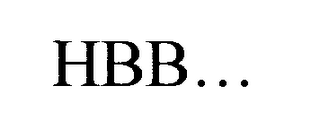 Status:Inactive
Registration:Dec 30, 1999
State ID:75884114
Reg. number:2564289
Status:710 - Cancelled - section 8
Status date:Jan 31, 2009
Illustration:Typeset: Word(s)/letter(s)/number(s)
Employee:Daniel Capshaw
Goods & Services:Women and children's clothing namely - tops, bottoms, jackets, headwear, beachwear, infantwear and underwear
Owner:Rothstein, Robin, 13935 Falconcrest Road, Germantown, MD 20874
Correspondent:Robin Rothstein
13935 Falconcrest Road, Germantown, MD 20874