6695 Business Parkway, Elkridge, MD 21075
Industry:Events Services
Site:AGAM.com
Description:AGAM Group, Ltd. (AGAM) is the original equipment manufacturer of the Aluminum Modular Display System. AGAM houses state-of-the-art machinery and equipment, enabling swift, high quality, standard and ...
Specialties:Aluminum Modular Display System, just-in-time manufacturing, standard and custom fabrication, design, aluminum extrusions and accessories, ...
Founded:1983
Company size:51-200 employees
3209 Birdwell Ct, Laurel, MD 20724
Categories:Churches
Phone:(301) 362-1356
Industry:Whol Commercial Equipment, Showcases, Partitions, Shelving, & Lockers
Doing business as:The Agam Group
Agam Group Ltd
Site:agam.com
Phone:(410) 796-6400, (410) 796-0589 (Fax)
Addresses:6695 Business Pkwy, Baltimore, MD 21075
6601 Amberton Dr, Elkridge, MD 21075
Members (7):Theron Williams (Project Manager)
Ruth Contino (Project Coordinator)
Xavier Decludt (Human Resources Director, President, Owner)
Troy Holland (Sales & Marketing Staff, Sales Representative)
Justin Worsley (Multimedia Designer/look At Troy Holland Before Calling)
...
SIC:2542 - Office and Store Fixtures, Partitions, Shelving, and Lockers, Except Wood
SIC6:504600 - Wholesaler of commercial equipment
Categories:Aluminum Fabricators, Aluminum Products Wholesale & Manufacturers
Company size:1
5640 Annapolis Rd, Bladensburg, MD 20710
Categories:Restaurants
Phone:(301) 779-2808
307 Jo Dr, Upper Marlboro, MD 20774
Industry:Radiotelephone Communication
Member:James Clark (Principal)
3621 Singleton Ter, Frederick, MD 21704
Industry:Ret Hobbies/Toys/Games
Member:Debora Bergstrom (Member)
13925 Rockingham Rd, Germantown, MD 20874
Industry:Business Services at Non-Commercial Site

Registration:Jan 7, 1997
State ID:75222298
Reg. number:2134191
Status:800 - Registered and renewed
Status date:Dec 22, 2007
Illustration:Drawing or design which also includes word(s)/ letter(s)/number(s)
Attorney:Ned T. Himmelrich
Gordon, Feinblatt, Rothman, Hoffberger &
233 East Redwood Street, Baltimore, MD 21202
Employee:Lesley Lamothe
Goods & Services:Furniture, namely, display booths, desks, chairs, tables, display units and shelving units
Owner:Agam Group, Ltd., The, 6601 Amberton Drive, Elkridge, MD 21227
Registration:Jun 28, 2000
State ID:76080247
Reg. number:2524547
Status:800 - Registered and renewed
Status date:Dec 1, 2011
Illustration:Typeset: Word(s)/letter(s)/number(s)
Attorney:Ned T. Himmelrich
GORDON FEINBLATT ROTHMAN HOFFBERGER & HO
233 E Redwood St, Baltimore, MD 21202
Employee:Jill C Alt
Goods & Services:Furniture, namely, display booths, desks, [ chairs, tables, ] display units and shelving units, A game; a gam
Owner:Agam Group, Ltd., The, 6601 Amberton Drive, Elkridge, MD 21075
1951 Edgewater Dr, Edgewood, MD 21040
Status:Inactive
Industry:Management Services
Member:Ayanna Millin-Grant (Mbr)
23 Lombard St, Graceham, MD 21788
Status:Inactive
Industry:Business Services at Non-Commercial Site
4013 20Th Pl, Temple Hills, MD 20748
Status:Inactive
Industry:Business Services at Non-Commercial Site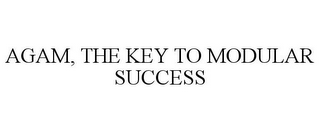 Status:Inactive
Registration:Nov 30, 2007
State ID:77340917
Status:606 - Abandoned - no statement of use filed
Status date:Aug 31, 2009
Illustration:Drawing with word(s)/letter(s)/number(s) in Block form
Attorney:Ned T. Himmelrich
GORDON, FEINBLATT, ROTHMAN, HOFFBERGER &
233 E Redwood St, Baltimore, MD 21202
Employee:David C Reihner
Goods & Services:Portable trade show display booths made primarily of metal, Furniture, namely, desks, tables, display units and shelving units
Owner:The Agam Group, Ltd, 6601 Amberton Drive, Elkridge, MD 21075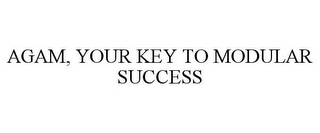 Status:Inactive
Registration:Nov 30, 2007
State ID:77340934
Status:606 - Abandoned - no statement of use filed
Status date:Aug 31, 2009
Illustration:Drawing with word(s)/letter(s)/number(s) in Block form
Attorney:Ned T. Himmelrich
GORDON, FEINBLATT, ROTHMAN, HOFFBERGER &
233 E Redwood St, Baltimore, MD 21202
Employee:David C Reihner
Goods & Services:Portable trade show display booths made primarily of metal, Furniture, namely, desks, tables, display units and shelving units
Owner:The Agam Group, Ltd, 6601 Amberton Drive, Elkridge, MD 21075
Status:Inactive
Registration:Sep 8, 1997
State ID:75352900
Status:606 - Abandoned - no statement of use filed
Status date:Dec 14, 2000
Illustration:Typeset: Word(s)/letter(s)/number(s)
Employee:Joan L Bishop
Goods & Services:Casual clothing for men and women, namely, shirts, pants, skirts, socks, pullovers, sweatshirts, sweatpants, jackets, hats, scarves, ties, turtlenecks, vests, underwear, sweaters, shorts, robes, kilts
Owner:Lamb, Robert William, 5934 Berwyn Road, Berwyn Heights, MD 20740
Correspondent:Robert William Lamb
5934 Berwyn Rd, College Park, MD 20740

Status:Inactive
Registration:Jun 28, 2000
State ID:76080245
Status:710 - Cancelled - section 8
Status date:Apr 24, 2010
Illustration:Typeset: Word(s)/letter(s)/number(s)
Attorney:Ned T. Himmelrich
GORDON FEINBLATT ROTHMAN HOFFBERGER & HO
233 E Redwood St, Baltimore, MD 21202
Employee:Jill C Alt
Goods & Services:Furniture, namely, display booths, desks, chairs, tables, display units and shelving units, A game display
Owner:Agam Group, Ltd., The, 6601 Amberton Drive, Elkridge, MD 21075
Status:Inactive
Registration:Jun 28, 2000
State ID:76080246
Reg. number:2693803
Status:710 - Cancelled - section 8
Status date:Oct 10, 2009
Illustration:Typeset: Word(s)/letter(s)/number(s)
Attorney:Ned T. Himmelrich
GORDON FEINBLATT ROTHMAN ET AL
233 E Redwood St, Baltimore, MD 21202
Employee:Jill C Alt
Goods & Services:Furniture, namely, display booths, desks, chairs, tables, display units and shelving units, A game store; a gam store
Owner:Agam Group, Ltd., The, 6601 Amberton Drive, Elkridge, MD 21075