111 Harrington Rd., New Braintree, MA 01531
Doing business as:BB DESIGN, INC
BB DESIGN, INC. (DE)
1St String
Registration:Sep 8, 1998
Site:1st-string.net
Phone:(508) 867-9840
State ID:510331499
Business type:Domestic Profit Corporation
Members (2):Brenda Best Howland (President), 111 Harrington Rd., New Braintree, MA 01531 (Physical)
Jeffrey W. Howland (Secretary), 111 Harrington Rd., New Braintree, MA 01531 (Physical)
Categories:Commercial & Graphic Artists
In business since:1998
Brands:White
Products:Corporate Services, Embroidery, Graphic Design, Silk
369 Walnut Street Extension, Agawam, MA 01001
Industry:Eating Place
Doing business as:1St Stop Cafe
Registration:Jun 20, 2012
Phone:(413) 455-3570
State ID:455493001
Business type:Domestic Profit Corporation
Member:Jennifer K. Haile (President, Principal), 55 Irving Street, West Springfield, MA 01089 (Physical)
Categories:Restaurants
Open Hours:Open Mon. - Fri. 6 a.m. - 2 p.m.
Additional:Breakfast & lunch, Pancakes, French toast, sandwiches, wraps & salads, Fresh made, never frozen burgers & fresh cut fries, Daily specials, Sat. - Sun. 6 a.m. - Noon
21 Kenneson Road, Somerville, MA 02144
Phone:(617) 628-9006
Email:Sign in to view email
SIC:6361 - Title Insurance
1118 Sumner Ave, Springfield, MA 01118
Industry:Religious Organization
Members (3):Daniel Gonzalez (Vice-President)
Paul Chartier (Treasurer, inactive)
Carol Elliott (Clerk, inactive)
Industry:Real Estate Agent/Manager
Registration:Jun 22, 2000
Addresses:28 Sylvan Lane, Florence, MA 01062 (Physical)
27 Sylvan Ln, Florence, MA 01062 (Physical)
State ID:2524023
Business type:Domestic Business Corporation
Entity State:NY
Member:Anthony Andersen (Chief Executive Officer, Principal, inactive), 27 Sylvan Ln, Florence, MA 01062 (Physical)
111 Harrington Rd, New Braintree, MA 01531
Industry:Pleating/Stitching Services Ret Sewing Supplies/Fabrics
Member:Brenda Howland (Owner)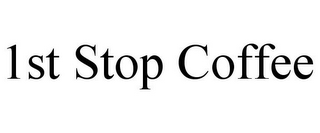 Registration:Jul 11, 2010
State ID:85082044
Reg. number:4005026
Status:700 - Registered
Status date:Aug 2, 2011
Illustration:Drawing with word(s)/letter(s)/number(s) in Block form
Attorney:Joel K. Goloskie
82 S Pleasant St, Hingham, MA 02043
Employee:Patricia Males Evanko
Goods & Services:"coffee", Drive-through retail store services featuring coffee and related goods, First stop coffee
Owner:Wallace Coffee, Inc, 63 Oceanside Drive, Hull, MA 02043
88 High Street, Lowell, MA 01854
Status:Inactive
Doing business as:1ST SEMINAR SERVICE, INC. THE
Registration:Jan 19, 1984
Inactive since:Feb 28, 2002
State ID:042814309
Business type:Domestic Profit Corporation
Members (3):John G. Tumminello (President)
Arthur Bruno (Director)
Dean Fenton (Director)
Agent:John Tumminello
88 High Street, Chelmsford, MA 01824 (Physical)
296 Concord Rd., Bedford, MA 01730
Status:Inactive
Registration:Aug 5, 1999
Inactive since:Feb 19, 2003
State ID:043478791
Business type:Foreign Corporation
Entity State:DE
Member:W. Geoffrey Stein (President)
166 Jerrold St., Hanson, MA 02341
Status:Inactive
Registration:Jul 15, 1976
Inactive since:Jun 18, 2012
State ID:000011782
Business type:Nonprofit Corporation
56 Union St, Methuen, MA 01844
Status:Inactive
Industry:Nonclassifiable Establishments
1295 Blue Hill Ave., Mattapan, MA 02126
Status:Inactive
Industry:Child Day Care Services
Doing business as:1st Step In Childcare
Registration:Sep 15, 2005
Inactive since:Jun 18, 2012
State ID:000905461
Business type:Domestic Profit Corporation
Members (6):Leon Bocage (President), 221 Withford Ave., Providence, RI 02908 (Physical)
Oretha Logan Johnson (Treasurer), 820 Weeden St., Pawtucket, RI 02860 (Physical)
Candra Dixon (Director), Boston, MA 02119 (Physical)
Nicholas O. Diggs Sr (Director), 26 Davis St., Warren, RI 02885 (Physical)
Francien Kanneh (Secretary, inactive), 11 Belle Ave., Lynn, MA 01905 (Physical)
...
Status:Inactive
Registration:Nov 10, 2006
Inactive since:Jun 30, 2013
State ID:205847748
Business type:Domestic Limited Liability Company (LLC)
Members (2):David Scher (Manager), Brighton, MA 02135 (Physical)
First Step Realty Inc (Manager), Brighton, MA 02135 (Physical)
Status:Inactive
Registration:May 19, 1986
State ID:73599774
Reg. number:1425094
Status:710 - Cancelled - section 8
Status date:Jul 19, 1993
Illustration:Typeset: Word(s)/letter(s)/number(s)
Attorney:Margaret Ann Stick
MASELAN & JONES
50 Milk Street, Boston, MA 02109
Employee:Margery Ann Tierney
Goods & Services:"seminar service", Business services namely, providing information on seminars available for professionals, First seminar service
Owner:1St Seminar Service, Inc., The, 88 Middle Street, Lowell, MA 01852
Status:Inactive
Registration:May 19, 1986
State ID:73599775
Reg. number:1425095
Status:710 - Cancelled - section 8
Status date:Jul 19, 1993
Illustration:Drawing with word(s)/letter(s)/number(s) in Stylized form
Attorney:Margaret Ann Stick
MASELAN & JONES
50 Milk Street, Boston, MA 02109
Employee:Margery Ann Tierney
Goods & Services:"the seminar service", Business services namely providing information on seminars available for professionals, The first seminar service
Owner:1St Seminar Service, Inc., The, 88 Middle Street, Lowell, MA 01852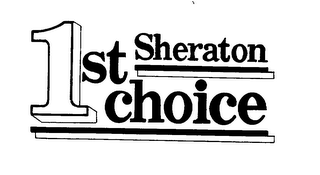 Status:Inactive
Registration:Apr 5, 1993
State ID:74375700
Reg. number:1905984
Status:710 - Cancelled - section 8
Status date:Jul 20, 2002
Illustration:Drawing or design which also includes word(s)/ letter(s)/number(s)
Attorney:John R. Garber
Employee:Russ Herman
Goods & Services:Arranging travel tours and booking reservations as a bonus program for hotel club members
Owner:Itt Sheraton Corporation, 60 State Street, Boston, MA 02109