Industry:Management Services
Doing business as:RX Therapy Management
Registration:Nov 13, 2009
Phone:(502) 227-3027
Addresses:1228 Us 127 South, Frankfort, KY 40601 (Physical)
1228 Us Highway 127 S, Frankfort, KY 40601
State ID:0747748
Business type:Kentucky Limited Liability Company
Members (8):Joseph Vennari (Manager)
Richard Slone (Manager)
Chris Harlow (Manager)
B.c. Childress (Manager)
Clay Rhodes (Manager)
...
Agent:Robert Mcfalls
1128 Us 127 South, Frankfort, KY 40601 (Physical)
Categories:Business Management Services
3575 Maxey Flat Rd, Morehead, KY 40351
Categories:Internet Training Services
Phone:(859) 396-6357
Description:We are an Internet Marketing, Local SEO and Web Design Company in Morehead, Kentucky. We help small businesses gain exposure online by dominating their competitors in Google, Yahoo and Bing. RxSEO is ...
Open Hours:Mon 07:00 AM-07:00 PM, Tue 07:00 AM-07:00 PM, Wed 07:00 AM-07:00 PM, Thu 07:00 AM-07:00 PM, Fri 07:00 AM-07:00 PM, ...
73 Candlewood Dr, Nicholasville, KY 40356
Industry:Research
Description:Rx Tx is a Research company located in 73 Candlewood Dr, Nicholasville, Kentucky, United States.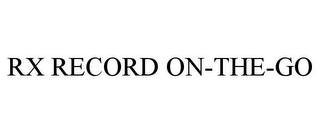 Registration:Jan 16, 2006
State ID:78792312
Reg. number:3562568
Status:702 - SECTION 8 & 15-ACCEPTED AND ACKNOWLEDGED
Status date:Jan 24, 2015
Illustration:4000
Attorney:Kenneth Todd Veirs
Employee:Jordan A Baker
Goods & Services:"RX RECORD", underwriting health insurance; administration of health insurance plans; underwriting, organizing and administration of prescription drug plans; pharmacy benefits management; providing...
Owner:Humana Inc, 500 West Main Street, Louisville, KY 40202
2315 Mayfair Drive, Owensboro, KY 42301
Status:Inactive
Registration:Dec 9, 1991
State ID:0293864
Business type:Kentucky Corporation
Members (3):Guy E Reisz (President)
Gail Branch (Secretary)
Maurice E. Reisz (Incorporator)
Agent:Kevin N Smith
2315 Mayfair Drive, Owensboro, KY 42301 (Physical)
1009 State St., Bowling Green, KY 42101
Status:Inactive
Registration:Sep 18, 1987
State ID:0234137
Business type:Kentucky Corporation
Member:Joe W. Taylor (Director)
630 East Main St., Lexington, KY 40508
Status:Inactive
Registration:Aug 2, 1995
State ID:0403768
Business type:Kentucky Corporation
Member:Michael J. Krupa (Incorporator)
1147 Commercial Dr., Lexington, KY 40505
Status:Inactive
Registration:Jun 15, 2001
State ID:0517731
Business type:Kentucky Limited Liability Company
Members (2):Rausel Chatfield (President)
Mark K. Potter (Organizer)
1890 Star Shoot Parkway, Lexington, KY 40507
Status:Inactive
Registration:Apr 2, 2013
State ID:0854095
Business type:Kentucky Limited Liability Company
Member:Jenae Spry (Organizer)
137 W Maple Street, Glendale, KY 42740
Status:Inactive
Registration:Mar 2, 2010
State ID:0757702
Business type:Kentucky Limited Liability Company
Member:Ashley Bewley (Member)
1151 Countryside Dr, Richmond, KY 40475
Status:Inactive
Industry:Insurance Agent/Broker
Registration:Sep 25, 2009
State ID:0744491
Business type:Kentucky Limited Liability Company
Members (2):Antonia K Wells (Organizer)
Curtis Wells (Principal, inactive)
33 Apollo Rd, Cecilia, KY 42724
Status:Inactive
Industry:Ret Drugs/Sundries
PO Box 554, Ashland, KY 41105
Status:Inactive
Registration:Nov 4, 2013
Inactive since:Nov 4, 2018
State ID:0600933
Business type:Assumed Name for LLC
Member:Oley J. Burgess Iii (Organizer)
Status:Inactive
Registration:Dec 23, 1987
State ID:0237856
Business type:Kentucky Corporation
Members (2):Donald Mabrey (Director)
J. Michael Poole (Incorporator)
Status:Inactive
Registration:Sep 4, 2001
State ID:76263401
Status:602 - Abandoned-failure to respond or late response
Status date:Aug 6, 2002
Illustration:Drawing or design which also includes word(s)/ letter(s)/number(s)
Employee:Brooke A Beyer
Goods & Services:"rooter", Plumbing services, including drain cleaning, installation and repair
Owner:Chatfield, Rausel, 1147 Commercial Drive, Lexington, KY 40505
Correspondent:Rausel Chatfield
1147 Commercial Drive, Lexington, KY 40505

Status:Inactive
Registration:May 7, 2001
State ID:76251802
Status:606 - Abandoned - no statement of use filed
Status date:Sep 20, 2002
Illustration:Typeset: Word(s)/letter(s)/number(s)
Employee:Brooke A Beyer
Goods & Services:"rooter", Plumbing services, including drain cleaning, installation and repair
Owner:Rausel Chatfield, 1147 Commercial Drive, Lexington, KY 40505
Correspondent:Rausel Chatfield