1107 Woodland Dr, Elizabethtown, KY 42701
Industry:Internist
Phone:(270) 769-6665
Description:There are 4 doctors at this site. Surgery is not performed at this site.
Member:Khuda Dad Khan
615 S Preston St, Louisville, KY 40202
Industry:Internist
Phone:(502) 852-5757
Member:Khurram Nazeer
310 Lucille Caudill Little Library, Lexington, KY 40506
Registration:Aug 3, 2011
State ID:0797250
Business type:Kentucky Corporation
Members (16):Michael Robinson (President)
Daniel Hamm (Director)
Steven Meadows (Director)
Katie Blair Cecil (Director)
Rachel Page (Director)
...
289 Ireland Ave, Fort Knox, KY 40121
Categories:Psychiatry Physicians
Phone:(502) 624-9333
234 E Gray St, Ste 658, Louisville, KY 40202
Categories:Nephrology Physicians & Surgeons
Phone:(502) 852-8632
1180 Enterprise Drive, Winchester, KY 40391
Registration:Dec 18, 2008
State ID:0719741
Business type:Kentucky Corporation
Members (2):Edwin C. Stenger (President)
Ed Stenger (Incorporator)
303 Caudill Ave, Georgetown, KY 40324
Registration:Jul 11, 2014
State ID:0891927
Business type:Kentucky Limited Liability Company
Member:Ron Creech (Organizer)
300 W Broadway St, Danville, KY 40422
Industry:Medical Doctor's Office, Anesthesiology, Pain Management
Doing business as:Khursheed Siddiqui MD
Phone:(859) 691-0648
Member:Khursheed Siddiqui (Medical Doctor, Owner, Principal, inactive)
State ID:0341862
Business type:Kentucky Professional Services Corp
Members (2):Khursheed A Siddiqui (Sole Officer)
M Khursheed A. Siddiqui (Incorporator)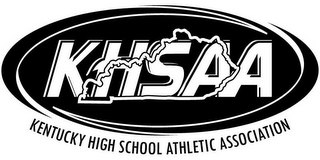 Registration:Nov 23, 2009
State ID:77878875
Reg. number:4200434
Status:700 - REGISTERED
Status date:Sep 4, 2012
Illustration:3000
Attorney:Patrick M. Torre
Employee:Stephanie Marie Ali
Goods & Services:Color is not claimed as a feature of the mark., "ATHLETIC ASSOCIATION" AND THE PICTORIAL REPRESENTATION OF THE SILHOUETTE OF THE COMMONWEALTH OF KENTUCKY, The mark consists of a stylized oval design...
Owner:Kentucky High School Athletic Association, 2280 Executive Drive, Lexington, KY 40505
207 W. Main St., Hodgenville, KY 42748
Status:Inactive
Industry:Medical Doctor's Office
Doing business as:Khue N Tran Psc
Registration:Sep 13, 1990
State ID:0277282
Business type:Kentucky Professional Services Corp
Members (3):Khue N Tran (Sole Officer, Medical Doctor, Partner)
Khue N. Tran, M.d (Incorporator)
Arvil G. Catlett (Partner)
77 Marcrum Lane, Scottsville, KY 42164
Status:Inactive
Registration:Mar 17, 2003
State ID:0556254
Business type:Kentucky Corporation
Members (4):Kent Humphrey (Director)
John Alderfer (Director)
Becky Alderfer (Director)
Marie Humphrey (Director)
720 Burgoyne Ct., Lexington, KY 40505
Status:Inactive
Industry:Real Estate Agent/Manager
Registration:Apr 23, 2003
State ID:0558742
Business type:Kentucky Limited Liability Company
Members (3):Teri Kerr (Member, Principal)
Wm. Jesse Kerr (Member)
Terri Kerr (Organizer)
266 Warren Way, Bowling Green, KY 42101
Status:Inactive
Registration:Oct 15, 2012
State ID:0840428
Business type:Kentucky Limited Liability Company
Member:Jeavan Sheroa (Organizer)
Agent:Jeevan Sheroa
2800 Scottsville Road, Bowling Green, KY 42104 (Physical)
2551 Rocky Hill Road, Glasgow, KY 42141
Status:Inactive
Registration:Jan 18, 2007
State ID:0655311
Business type:Kentucky Corporation
Members (2):Susan Robinson (Incorporator)
Mark Robinson (Incorporator)
2800 Scottsville Rd, Bowling Green, KY 42104
Status:Inactive
Industry:Nonclassifiable Establishments