Industry:Religious Organization
Phone:(270) 932-3123
Addresses:4172 Blowing Springs Rd, Greensburg, KY 42743
4171 Blowing Springs Rd, Greensburg, KY 42743
Member:Dwight Forderhase (Pastor)
Categories:Churches, Presbyterian Churches
1057 S 28Th St, Louisville, KY 40211
Industry:Religious Organization
Phone:(502) 774-3176
Member:Eddie L. White (Pastor)
8802 Linn Station Rd, Louisville, KY 40222
Categories:Churches
Phone:(502) 425-9134
8802 Linn Station Road, Louisville, KY 40222
Registration:Apr 29, 2011
State ID:0790606
Business type:Kentucky Corporation
Members (8):Hattie Lauretta Anderson (President)
Larry Anderson (Vice President)
Frances M. Jones-Eleby (Secretary)
Lauretta R. Anderson-Boston (Treasurer)
Marilyn D. Jones (Treasurer)
...
Agent:Lashawn Marie Anderson-Monroe
8802 Linn Station Road, Louisville, KY 40222 (Physical)
601 Center St, Owensboro, KY 42303
Industry:Daycare
Phone:(270) 689-1571
262 Merle Travis Highway, Graham, KY 42344
Registration:Oct 9, 2001
State ID:0523696
Business type:Kentucky Corporation
Members (6):Scott Casebier (President)
Walt Beliles (Vice President)
William Farber (Secretary)
Obbie Joines (Treasurer)
Hershal Knight (Director)
...
205 N Locust St, Shadynook, KY 41031
Industry:Religious Organization
Member:Kenneth Newby (Pastor)
7212 Yorktown Rd, Louisville, KY 40214
Industry:Nonclassifiable Establishments, Ret Books
Registration:May 23, 1997
State ID:0433450
Business type:Kentucky Corporation
Members (13):Anne Durham (Secretary)
Peggy Coffey (Treasurer)
Edgar Cox (Director)
Terry Hall (Director)
David P Givens (Director)
...
Agent:Jerry Humphrey
Registration:Oct 23, 2000
State ID:0504089
Business type:Foreign Corporation
Members (4):Pierre Pomerleau (President)
Francis Pomerleau (Vice President)
Francois Lacombe (Secretary)
Daniel Arguin (Director)
Agent:Csc-Lawyers Incorproating Service Company
421 West Main St, Frankfort, KY 40601 (Physical)
EBENX
(trademark)
Louisville, KY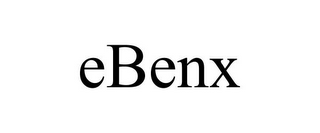 Registration:Apr 13, 2011
State ID:85293722
Status:700 - Registered
Status date:May 21, 2013
Illustration:Drawing with word(s)/letter(s)/number(s) in Block form
Attorney:Susan E. Hollander, Esq
K&L Gates
Employee:Fong Hsu
Goods & Services:Providing a web site for facilitating the purchase, enrollment, administration, and payment of group health and welfare benefits plans concerning insurance and finance; employee benefit services,...
Owners (2):Adp Benefit Services Ky, Inc, 11405 Bluegrass Parkway, Louisville, KY 40299
Shps Human Resource Solutions, Inc, Suite 700 9200 Shelbyville Road, Louisville, KY 40222
305 Granvil Dr., Louisville, KY 40218
Status:Inactive
Industry:Single-Family House Construction
Registration:Dec 4, 2008
State ID:0718778
Business type:Kentucky Corporation
Member:Oscar Gerding (Incorporator)
318 Mount Zion Rd, Elizabethtown, KY 42701
Status:Inactive
Industry:Repair Services
Registration:Nov 22, 2013
State ID:0872798
Business type:Kentucky Limited Liability Company
Members (2):Milvian Garcia Monteagudo (Manager)
Milvian Garcia (Organizer)
Hwy. 3387, Stambaugh, KY 41257
Status:Inactive
Registration:Oct 26, 1992
State ID:0306743
Business type:Kentucky Corporation
Member:Marvin Biliter (Director)
44 Us Highway 41 S, Sebree, KY 42455
Status:Inactive
Industry:Eating Place
Status:Inactive
Doing business as:EBENEZER PROPERTIES, FAMILY LLP
Registration:Dec 16, 1999
State ID:0485194
Business type:Kentucky Limited Partnership
Member:Daniel L.s. Mudido (General Partner)