1805 Merrimac Ct, Union, KY 41091
Industry:Arts and Crafts
Description:Ebony Creations is an Arts and Crafts company located in 1805 Merrimac Ct, Union, Kentucky, United States.
1813 West 7Th Street, Hopkinsville, KY 42240
Status:Inactive
Industry:Sporting Goods
Doing business as:EBONITE INTERNATIONAL, INC
Registration:Dec 23, 1981
Site:ebonite.com, ebonitebowling.net, ebonitebowling.org
Phone:(270) 881-1200, (270) 881-1201 (Fax), (800) 626-8350 (Free)
Description:Based in Hopkinsville, Kentucky, Ebonite International is a privately-owned company that currently services bowling centers, distributors and retail outlets both domestically and internationally. The ...
State ID:0162835
Business type:Kentucky Corporation
Members (10):Steven T Tuttleman (Vice President)
Steven M Tuttleman (Secretary)
Terry L Windhorst (Treasurer)
Stanley C Tuttleman (Director)
Thomas V. Malloy (Director)
...
Agent:Terry L. Windhorst
PO Box 746, Hopkinsville, KY 42240 (Physical)
TIN:16109983854
Categories:Bowling, Clothing Wholesale & Manufacturers, Government Contractors, Manufacturers' Agents & Representatives
In business since:2004
Products:Awards, Engraving, Medals, Trophies
Company size:201-500 employees
817 W. 5Th. St., Owensboro, KY 42301
Status:Inactive
Registration:Feb 12, 1974
State ID:0015285
Business type:Kentucky Corporation
Members (4):Hugh Cooper (Director)
Eugene Davis (Director)
Garland Calhoun (Director)
John Calhoun (Director)
257 N. Wilson Rd, Radcliff, KY 40160
Status:Inactive
Industry:Beauty Shop
Doing business as:Ebony Beauty Salon
Registration:Apr 12, 2001
State ID:0514053
Business type:Kentucky Corporation
Members (3):Michelle L. Walton (President)
Mose Walton (Incorporator)
Moseanna Walton (Owner, inactive)
1813 W. 7Th St., Hopkinsville, KY 42241
Status:Inactive
Registration:Aug 24, 2009
State ID:0739788
Business type:Foreign Corporation
Entity State:CO
Members (5):Randy R Schickert (President)
Steven M Tuttleman (Vice President)
Carl L Rogers (Secretary)
Allen B Paik (Director)
William T Scheid (Director)
Agent:Carl L. Rogers
1813 W. 7Th St., Hopkinsville, KY 42240 (Physical)
200 Remington Rd., Hopkinsville, KY 42240
Status:Inactive
Registration:Oct 12, 1982
State ID:0171089
Business type:Kentucky Corporation
Members (2):Thomas V. Malloy (Director)
J. Larry Cashen (Incorporator)
901 Shelby St., Falmouth, KY 41040
Status:Inactive
Registration:Apr 14, 1986
State ID:0213964
Business type:Kentucky Corporation
Members (2):Mary Ruth Marquette (Director)
Linda Marquette (Director)
2802 Virginia Ave., Louisville, KY 40211
Status:Inactive
Registration:Mar 28, 1969
State ID:0015286
Business type:Kentucky Corporation
Member:Charles W. Easton (Incorporator)
Agent:David L. Gittleman
929 Ky. Home Life Bldg., Louisville, KY 40202 (Physical)
1010 South Preston Street, Louisville, KY 40203
Status:Inactive
Industry:Nonclassifiable Establishments
Registration:Jul 27, 2011
State ID:0796692
Business type:Kentucky Limited Liability Company
Members (4):John Gregory Fearing (Member)
Michael Mcclain (Member)
Maria Russo (Member)
Michael Wayne Mcclain (Organizer)
916 Villa Dr., Richmond, KY 40475
Status:Inactive
Registration:Jan 17, 1997
State ID:0427188
Business type:Kentucky Corporation
Member:Anissa M. Turner (Incorporator)
927 Burton Ave, Louisville, KY 40208
Status:Inactive
Industry:Business Services at Non-Commercial Site
Member:Ebony Herrod (Principal, inactive)
Ste. 82, Lexington, KY 40502
Status:Inactive
Registration:May 20, 1982
State ID:0167040
Business type:Kentucky Corporation
Members (2):L. B. Wilkes (Director)
Phyllis Mcintosh (Director)
222 Davis Mill Rd, Elkton, KY 42220
Status:Inactive
Industry:Nonclassifiable Establishments
2390 Dawson Springs Rd, Hopkinsville, KY 42240
Status:Inactive
Industry:Ret Sporting/Athletic Goods
Status:Inactive
Registration:Jul 17, 1979
State ID:0119419
Business type:Kentucky Corporation
Members (4):Wiley A. Washington (Director)
Larry Doyle (Director)
Orville Arnold (Director)
Rocco J. Celebrezze (Incorporator)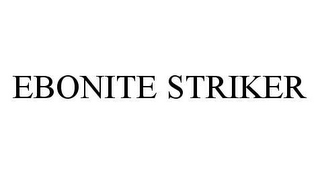 Status:Inactive
Registration:Jun 18, 2004
State ID:78437884
Status:601 - Abandoned - express
Status date:Feb 10, 2005
Illustration:Drawing with word(s)/letter(s)/number(s) in Block form
Attorney:H. Roy Berkenstock
Wyatt, Tarrant, & Combs, LLP
1715 Aaron Brenner Drive, Memphis, TN 38120
Employee:Sharon A Meier
Goods & Services:Bowling gloves
Owner:Ebonite Holdings, Inc, 1813 W. 7Th Street, Hopkinsville, KY 42240
Status:Inactive
Registration:Jun 1, 2004
State ID:78428089
Status:606 - Abandoned - no statement of use filed
Status date:Jan 20, 2006
Illustration:Drawing with word(s)/letter(s)/number(s) in Block form
Attorney:H. Roy Berkenstock
Wyatt, Tarrant & Combs, LLP
1715 Aaron Brenner Dr., Memphis, TN 38120
Employee:Richard A Straser
Goods & Services:Bowling gloves
Owner:Ebonite Holdings, Inc, 1813 W. 7Th Street, Hopkinsville, KY 42240