15765 S Keeler St, Olathe, KS 66062
Industry:Ret Sporting Goods/Bicycles, Mfg Small Arms
Doing business as:Omb Guns Inc
Omb Guns
Site:ombrange.com
Phone:(913) 322-8412, (913) 322-8414
Members (2):John Ralph (Administration, President)
Nathan Findley (Vice-President, inactive)
Categories:Electronic Commerce, Gunsmiths, Government Contractors
Open Hours:Mon 10:00 AM-09:00 PM, Tue 10:00 AM-09:00 PM, Wed 10:00 AM-09:00 PM, Thu 10:00 AM-09:00 PM, Fri 10:00 AM-09:00 PM, ...
Products:Ammunition, Bulletproof Vests, Cases, Climate Controlled Facilities, Custom Guns, ...
Payment options:American Express, Cash, Debit Cards, Discover, MasterCard, ...
9736 Legler Rd, Lenexa, KS 66219
Industry:Law Enforcement Supplies
Site:ombps.com
Phone:(913) 438-5507, (913) 599-4195 (Fax)
Description:Law Enforcement Supplies
Member:Jack Ralph (Owner)
SIC:5999 - Miscellaneous Retail Stores, Not Elsewhere Classified
SIC6:599923 - Law Enforcement Supplies
Company size:18
15765 S Keeler St, Olathe, KS 66062
Industry:Law Enforcement
Site:ombrange.com
Description:Located in Olathe, KS OMB Guns & Indoor Range is Johnson County's premier indoor gun range. We have state of the art indoor facility and range equipment. Whether you are a beginner or expert we are a ...
Company size:11-50 employees
10376 Mastin, Leawood, KS 66211
Phone:(702) 882-2857
Email:Sign in to view email
SIC:3572 - Computer Storage Devices
1660 S Lone Elm Rd, Olathe, KS 66061
Industry:Whol Nondurable Goods
Phone:(913) 791-3592
Categories:General Merchandise Wholesale
1311 Mulberry St, Coffeyville, KS 67337
Industry:Metal Restoration
Phone:(620) 251-1347
802 W 12Th St, Coffeyville, KS 67337
Phone:(620) 251-5021
Categories:Machinery - New
6750 W 93Rd St, Overland Park, KS 66212
Industry:Business Services
Member:Gerald Dykes (Principal)
10116 Theden Cir, Shawnee Mission, KS 66220
Industry:Transportation Services

Registration:Nov 10, 2009
State ID:77868939
Reg. number:3813723
Status:700 - REGISTERED
Status date:Jul 6, 2010
Illustration:3000
Attorney:Mark Brown
Employee:Kathleen H Lorenzo
Goods & Services:The color(s) gray and brown is/are claimed as a feature of the mark., "GUNS", The mark consists of the wording "OMB GUNS" in gray with gray shadowing, a brown bullet shadowed in gray appears to the...
Owner:Global Guns & Hunting Inc, 15765 S Keller Street, Olathe, KS 66062
11333 Strang Line Rd, Lenexa, KS 66215
Status:Inactive
Industry:Ret Misc Merchandise
Registration:Dec 22, 2009
Phone:(913) 438-5507
State ID:F01020987
Business type:Gen. Business - For Profit
Expiration:Perpetual
Members (2):John S. Ralph (Vice-President)
John Lien (Director, inactive)
Agent:Secretary Of State
600 West Main, Jefferson City, MO 65102 (Physical)
TIN:14812240712
405 S. Clairborne Ste 4, Olathe, KS 66062
Status:Inactive
Registration:Jul 14, 1993
State ID:00383341
Business type:Gen. Business - For Profit
Expiration:Perpetual
Agent:Secretary Of State
600 West Main, Jefferson City, MO 65102 (Physical)
1568 E 1St Rd, Berryton, KS 66409
Status:Inactive
Industry:Ret Misc Foods
Status:Inactive
Registration:May 31, 1978
State ID:0532713
Business type:Kansas For Profit Corporation
Agent:John N. Cordts
Overbrook, KS 66524 (Physical)
Status:Inactive
Inactive reason:Failed To Timely File A/r
Registration:Mar 23, 2010
Inactive since:Jul 15, 2013
State ID:6413629
Business type:Kansas For Profit Corporation
Agent:John S Ralph Iii
15765 S Keeler Street, Olathe, KS 66062 (Physical)
Status:Inactive
Registration:Apr 19, 1967
State ID:0070243
Business type:Kansas For Profit Corporation
Agent:R. R. Osborne
108 S Cherry St, Olathe, KS 66061 (Physical)
Status:Inactive
Registration:Jan 17, 1997
State ID:2443836
Business type:Kansas Ltd Liability Company
Agent:D. Michael Dwyer
6750 W 93Rd St Ste 230, Overland Park, KS 66212 (Physical)
Status:Inactive
Inactive reason:Failed To Timely File A/r
Registration:May 6, 1988
Inactive since:Jul 15, 1994
State ID:1634583
Business type:Kansas For Profit Corporation
Agent:Charles F. Speer
600 Security Natl Bank Bldg 7Th & Minnesota, Kansas City, KS 66101 (Physical)
Status:Inactive
Registration:Feb 7, 2013
State ID:6812242
Business type:Kansas Ltd Liability Company
Agent:Omc, Llc
3110 Partridge, Parsons, KS 67357 (Physical)
Status:Inactive
Inactive reason:Failed To Timely File A/r
Registration:Dec 15, 1999
Inactive since:Jul 15, 2014
State ID:2815058
Business type:Kansas For Profit Corporation
Agent:Robert William Ralph
11333 Strang Line Rd, Lenexa, KS 66215 (Physical)
Status:Inactive
Registration:Aug 10, 1987
State ID:1595388
Business type:Kansas For Profit Corporation
Agent:O.m.c., Inc
802 W. 12Th, Coffeyville, KS 67337 (Physical)
Status:Inactive
Inactive reason:Failed To Timely File A/r
Registration:May 3, 2013
Inactive since:Jul 15, 2014
State ID:6895320
Business type:Kansas For Profit Corporation
Agent:Marijana Omazic
10116 Theden Circle, Lenexa, KS 66220 (Physical)
Status:Inactive
Inactive reason:Failed To Timely File A/r
Registration:Mar 23, 2010
Inactive since:Jul 15, 2013
State ID:6413512
Business type:Kansas For Profit Corporation
Agent:John S Ralph Iii
24038 W 117Th Street, Osawatomie, KS 66064 (Physical)
Shawnee Mission, KS · Miami, FL
Status:Inactive
Registration:Sep 3, 1996
State ID:75160004
Reg. number:2103134
Status:710 - Cancelled - section 8
Status date:Jul 10, 2004
Illustration:Drawing with word(s)/letter(s)/number(s) in Stylized form
Employee:Mary M Magner
Goods & Services:"police supply", Distributorships featuring duty equipment, weapons and uniforms for police, military and security personnel and departments
Owners (2):Omb Police Supply, Inc, 9736 Legler Rd, Lenexa, KS 66219
Omb Police Supply, 8218 Nw 14 St, Miami, FL 33126
Correspondent:Omb Police Supply
9736 Legler Rd, Lenexa, KS 66219

Status:Inactive
Registration:Dec 6, 1982
State ID:73404904
Reg. number:1279073
Status:710 - Cancelled - section 8
Status date:Feb 26, 2005
Illustration:Drawing with word(s)/letter(s)/number(s) in Stylized form
Employee:Albin F Drost
Goods & Services:In a different form 1979, In a different form 1979, Sports gear bags (not including golf bags) and sports eyeguards for racquetball, handball, squash and hockey
Owner:Jason Empire, Inc, 9200 Cody, Overland Park, KS 66212
Correspondent:Malcolm A. Litman
LITMAN, DAY AND MCMAHON
922 Walnut Street, Kansas City, MO 64106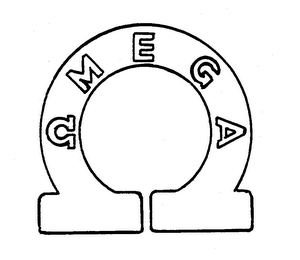 Status:Inactive
Registration:Nov 7, 1983
State ID:73451514
Reg. number:1364489
Status:710 - Cancelled - section 8
Status date:Mar 18, 1992
Illustration:Drawing or design which also includes word(s)/ letter(s)/number(s)
Attorney:Malcolm A. Litman
Litman, Day and McMahon
Commerce Bank Bldg. Suite 1215, Kansas City, MO 64106
Employee:William Conn
Goods & Services:All purpose sports bags
Owner:Jason Empire, Inc, 9200 Cody, Overland Park, KS 66212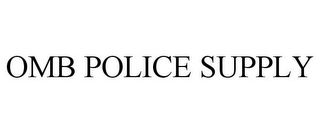 Status:Inactive
Registration:Nov 19, 2009
State ID:77876211
Status:602 - ABANDONED-FAILURE TO RESPOND OR LATE RESPONSE
Status date:Apr 6, 2011
Illustration:4000
Employee:Ingrid C Eulin
Goods & Services:"POLICE SUPPLY", distributorships featuring duty equipment, weapons and apparel for police, military and security personnel and departments
Owner:Omb Police Supply, Inc, 11333 Strang Line Rd., Lenexa, KS 66215