200 W Douglas Ave Ste 500, Wichita, KS 67202
Industry:Legal Services
Phone:(316) 262-4455
Description:Offices of Lawyers
Members (7):Arden Bradshaw (President)
Rod Schmidt (Principal)
David Shoupe (Owner)
Steve Randa (Manager)
Robin Pinkerton (President)
...
SIC:8111 - Legal Services
Company size:249
1020 S Kansas Ave, Topeka, KS 66612
Industry:Land, Mineral, and Wildlife Conservation
Phone:(785) 296-2433
Description:Administration of Conservation Programs
Members (3):Terry Denker (CTO)
Michael Hayden (CTO)
Carol Foreman (Manager)
SIC:9512 - Land, Mineral, Wildlife, and Forest Conservation
Company size:49
325 S Elm St, Offerle, KS 67563
Industry:Elementary/Secondary School
Doing business as:Kinsley Offerle Elementary
Offerle Middle School
Phone:(620) 659-2866
Members (3):Jane Kirkwood (Technology/Computer Coordinator)
Becky Burcher (Principal)
Marilyn Butler (Library/media Specialist, Media Specialist, inactive)
911 E Orme St, Wichita, KS 67211
Industry:Consumer Services, Direct Mail Advertising Services
Site:officeaide.com, officeaide.net
Phone:(316) 262-5361, (316) 264-5006 (Fax)
Description:Mailing & Shipping Services
Members (3):Carolyn K. Tschetter (Owner, President)
Mitch Clay (Manager, Operations Executive)
Diana Ford (Receptionist)
SIC:7331 - Direct Mail Advertising Services
SIC6:801100 - Medical doctor's office
Categories:Direct Mail Advertising Services, Mail Services & Package Shipping, Mailing Services
In business since:1963
Products:Addressing Systems, Advertising Design, Bar Coding, Barcoding, Consumer Lists, ...
Payment options:MasterCard, Visa
Additional:Folding & Inserting
Company size:10
3700 E Douglas Ave, Wichita, KS 67208
Industry:Nonresidential Building Operator
Phone:(316) 686-2177
Members (2):Jo Zakas (President)
Jo Cakas (President)
1209 Main St, Stockton, KS 67669
Categories:Bar & Grill Restaurants, Bars & Pubs, Restaurants, Taverns
Phone:(785) 425-6091
Products:Beer, Desktop Publishing, Office Supplies, Secretarial Services
Additional:Grill, Tavern
1610 1/2 W 6Th Ave, El Dorado, KS 67042
Categories:Civic Clubs & Organizations
Phone:(316) 322-0075
Wichita, KS · Kansas City, KS
Industry:Freight Transportation Arrangement
Addresses:11115 W Sheriac St, Wichita, KS 67209
PO Box 12668, Kansas City, KS 66112
Member:Marsha Meyers (Owner)
306 Park St, Spearville, KS 67876
Industry:Elementary/Secondary School
Registration:May 19, 1987
State ID:1583327
Business type:Bank, Insurance. . .
Agent:George Konrade Fire Chief
Offerle Fire Station, Offerle, KS 67563 (Physical)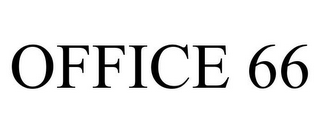 Registration:Jan 30, 2008
State ID:77384084
Reg. number:3835579
Status:700 - Registered
Status date:Aug 17, 2010
Illustration:Drawing with word(s)/letter(s)/number(s) in Block form
Attorney:Matthew J. Smith
Employee:Tracy L Cross
Goods & Services:"office", Ink jet printer ink cartridges for printers, fax machines and copiers
Owner:Lasercycle, Inc, Suite 105 11100 West 82Nd Street, Lenexa, KS 66214
Correspondent:Jeffrey E. Fine
Polsinelli Shughart PC
100 South Fourth Street, Saint Louis, MO 63102
1254 Highway 54, Durand, KS 66783
Status:Inactive
Industry:Drinking Place, Bars, Drinking Places
Doing business as:Office
Phone:(620) 625-2424
Description:Drinking Places (Alcoholic Beverages)
Member:Richard Walton (Owner, inactive)
SIC:5813 - Drinking Places (alcoholic Beverages)
Categories:Bar & Grill Restaurants, Bars & Pubs, Burger Restaurants, Family Restaurants, Southwestern Restaurants
Company size:4
6709 W 119Th Street, Leawood, KS 66209
Status:Inactive
Registration:Mar 9, 2009
State ID:F00954107
Business type:Gen. Business - For Profit
Expiration:Perpetual
Agent:Secretary Of State
600 West Main, Jefferson City, MO 65102 (Physical)
Status:Inactive
Inactive reason:Failed To Timely File A/r
Registration:Jul 19, 2000
Inactive since:Jul 15, 2003
State ID:2902997
Business type:Kansas Ltd Liability Company
Agent:Keith J. Shuttleworth
4601 College Blvd Ste 200, Leawood, KS 66211 (Physical)
Status:Inactive
Inactive reason:Failed To Timely File A/r
Registration:May 31, 2000
Inactive since:Jul 15, 2003
State ID:2881696
Business type:Kansas For Profit Corporation
Agent:Marsha J. Myers
8951 Leavenworth Road, Kansas City, KS 66109 (Physical)
Status:Inactive
Registration:Jan 28, 2000
Inactive since:Jul 15, 2016
State ID:2834919
Business type:Kansas Ltd Liability Company
Agent:John S. Ranson
209 E. William Suite 400, Wichita, KS 67202 (Physical)
Status:Inactive
Registration:Feb 24, 2015
Inactive since:Jul 15, 2016
State ID:4895132
Business type:Kansas Ltd Liability Company
Agent:Office Aide Acquisition Co., Llc
1527 South Main Street, Wichita, KS 67213 (Physical)
Status:Inactive
Registration:Feb 11, 2009
Inactive since:Jul 15, 2016
State ID:4284014
Business type:Kansas For Profit Corporation
Agent:John Beveridge
6709 West 119Th Street Suite 506, Leawood, KS 66209 (Physical)
Status:Inactive
Inactive reason:Failed To Timely File A/r
Registration:Jan 7, 1994
Inactive since:Apr 15, 1995
State ID:2126613
Business type:Kansas For Profit Corporation
Agent:The Corporation Company, Inc
515 South Kansas Avenue, Topeka, KS 66603 (Physical)
Status:Inactive
Inactive reason:Failed To Timely File A/r
Registration:Sep 14, 1877
State ID:1376490
Business type:Kansas Not For Profit Corporation
Agent:None Shown
Status:Inactive
Registration:May 8, 1970
State ID:0138214
Business type:Kansas For Profit Corporation
Agent:Leslie L. Needham
Oberlin, KS 67749 (Physical)
Status:Inactive
Registration:May 30, 1978
State ID:73172293
Reg. number:1126109
Status:710 - Cancelled - section 8
Status date:Mar 26, 1986
Illustration:Typeset: Word(s)/letter(s)/number(s)
Goods & Services:Section of a magazine
Owner:Intertec Publishing Corp, 9221 Quivira Rd., Overland Park, KS 66204

Status:Inactive
Registration:Nov 24, 1986
State ID:73632102
Reg. number:1465776
Status:710 - Cancelled - section 8
Status date:May 23, 1994
Illustration:Drawing or design which also includes word(s)/ letter(s)/number(s)
Attorney:Phillip A. Rein
102 SOUTH TEJON
Suite 1100, Colorado Springs, CO 80903
Employee:Mary Sparrow
Goods & Services:Secretarial services, Document transmission services
Owner:Advertising Concepts, Inc, 1054 North Armour, Wichita, KS 67206
505 South Main St, Wichita, KS 67202
Phone:(316) 264-5006
Email:Sign in to view email
SIC:6324 - Hospital and Medical Service Plans