PO Box 361, Jeffersonville, IN 47131
Industry:Delivery Service
Registration:2012
Site:RX-Xpress.com
Phone:(877) 799-7737
Description:Personal Delivery Services with heavy emphasis on restaurant delivery
Member:John Bohreer
Warranties:No
Open Hours:Mon 10.00 AM - 01.30 PM, Tue 10.00 AM - 01.30 PM, Wed 10.00 AM - 01.30 PM, Thu 10.00 AM - 01.30 PM, Fri 10.00 AM - 01.30 PM, ...
Licensed:Yes
Service area:Jeffersonville, and Clarksville, Indiana and Metro central, Louisville, Ky
Senior discount:No
Excluded services:No alcohol beverage delivery
2224 Cassopolis St, Elkhart, IN 46514
Categories:Contact Lenses, Optical Goods Retail
Site:rxoptical.com
Phone:(574) 206-1533
In business since:1947
Brands:Acuvue, Adrienne Vittadini, Anne Klein, Armani, Bausch & Lomb, ...
Products:Anti-Reflective Lenses, Bifocal Contact Lenses, Bifocal Eyewear Lenses, Children's Eyewear, Cleaning Solutions, ...
Payment options:American Express, Debit Cards, Discover, MasterCard, Personal Checks, ...
Certifications:Abo Certified Opticians
Open Hours:Mon 10:00 AM-07:00 PM, Tue 10:00 AM-07:00 PM, Wed 10:00 AM-07:00 PM, Thu 10:00 AM-07:00 PM, Fri 09:30 AM-06:00 PM, ...
Additional:The people who care for your eyes.
210 West North Street, Kendallville, IN 46755
Industry:Ret Optical Goods
Registration:Jan 1, 1947
Site:rxoptical.com
Phone:(260) 349-1008
Members (3):Stephan Jepson (President)
Marlena Geegh (Branch Manager)
Steve W. Yonke (Chief Financial Officer)
Categories:Contact Lenses
17868 Bellows Falls Ct, South Bend, IN 46614
Industry:Accountant
Phone:(574) 299-1199
8040 Castleway Ct W, Indianapolis, IN 46250
Industry:Ret Misc Foods
Members (2):Douglas Gruen (Principal)
Joseph Signore (Owner)
3215 Bellshire Way, Fort Wayne, IN 46815
Industry:Business Consulting Services
55866 Great Blue Heron Ct, New Carlisle, IN 46552
Industry:Ret Misc Apparel/Accessories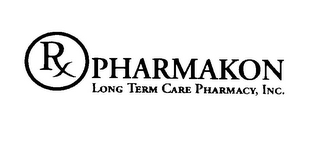 Registration:Nov 5, 2008
State ID:77607751
Reg. number:3668754
Status:700 - Registered
Status date:Aug 18, 2009
Illustration:Drawing or design which also includes word(s)/ letter(s)/number(s)
Attorney:Pharmakon Long Term Care Pharmacy, Inc
PHARMAKON LONG TERM CARE PHARMACY, INC
9465 Delegates Row # 300, Indianapolis, IN 46240
Employee:Saima Makhdoom
Goods & Services:Color is not claimed as a feature of the mark., "rx" and "long term care pharmacy", The mark consists of the stylized text "rx" inside a circle. to the right the stylized text "pharmakon long term...
Owner:Pharmakon Long Term Care Pharmacy, Inc, 300 9465 Delegates Row, Indianapolis, IN 46240
916 1St St, La Porte, IN 46350
Status:Inactive
Industry:Ret Misc Apparel/Accessories
Phone:(219) 369-0000
Categories:Uniforms Retail
110 Beechmont Dr, Carmel, IN 46032
Status:Inactive
Industry:Mortgage Banker/Correspondent
Member:Donald Shanley (Owner, Principal, inactive)
6517 Emerald Hill Ct, Indianapolis, IN 46237
Status:Inactive
Industry:Ret Drugs/Sundries
Member:Osariemen Nosa-Idahosa (Principal, inactive)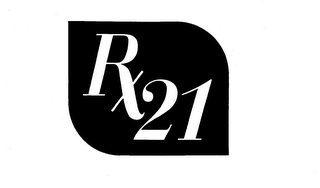 Status:Inactive
Registration:Mar 30, 1993
State ID:74373750
Reg. number:1860523
Status:710 - Cancelled - section 8
Status date:Nov 4, 2001
Illustration:Drawing or design which also includes word(s)/ letter(s)/number(s)
Attorney:Joseph W. Foye
Baker & Daniels
2400 Fort Wayne National Bank Building, Fort Wayne, IN 46802
Employee:Anna Manville
Goods & Services:"rx", Administration of a preferred provider pharmacy network, Rx 21
Owner:Anthem Health Systems, Inc, 5421 W. Lakeview Parkway South Drive, Indianapolis, IN 46268
Status:Inactive
Registration:Dec 2, 1992
State ID:74335990
Reg. number:1807943
Status:710 - CANCELLED - SECTION 8
Status date:Dec 15, 2000
Illustration:1000
Attorney:Joseph W. Foye
Employee:Anna Manville
Goods & Services:administration of a preferred provider pharmacy network
Owner:Anthem Health Systems, Inc, 5421 W. Lakeview Parkway South Drive, Indianapolis, IN 46268
RX90
(trademark)
Warsaw, IN
Status:Inactive
Registration:Nov 16, 1992
State ID:74331079
Reg. number:1781276
Status:710 - CANCELLED - SECTION 8
Status date:Jul 3, 2000
Illustration:1000
Employee:Howard B Levine
Goods & Services:acetabular orthopedic implants and prostheses, RX 90
Owner:Biomet, Inc, PO Box 587, Warsaw, IN 46581
Indianapolis, IN · Thousand Oaks, CA

Status:Inactive
Registration:Jun 9, 2000
State ID:76066957
Reg. number:2698282
Status:710 - Cancelled - section 8
Status date:Oct 24, 2009
Illustration:Drawing with word(s)/letter(s)/number(s) in Stylized form
Attorney:Janice W. Housey
Latimer, Mayberry & Matthews IP Law, LLP
13873 Park Center Road Suite 106, Herndon, VA 20171
Employee:Patricia Ann Horrall
Goods & Services:Periodicals, namely printed guides and reports relating to drugs in research and development, and relating to drug approvals
Owners (2):Wellpoint, Inc, 120 Monument Circle, Indianapolis, IN 46204
Wellpoint Health Networks Inc, 1 Wellpoint Way, Thousand Oaks, CA 91362
Status:Inactive
Registration:Mar 14, 1990
State ID:74038437
Reg. number:1672182
Status:710 - Cancelled - section 8
Status date:Jul 20, 1998
Illustration:Drawing or design which also includes word(s)/ letter(s)/number(s)
Attorney:Joseph A. Naughton
Woodard, Emhardt, Naughton, et al
111 Monument Cir. Ste. 3700, Indianapolis, IN 46204
Employee:James Voegeli
Goods & Services:"rx", "drugs" and "or pay retail", Retail drug store services
Owner:Reliable Drug Stores, Inc, 4350 Airport Expressway, Indianapolis, IN 46241

Status:Inactive
Registration:Jul 26, 1994
State ID:74553955
Reg. number:1967493
Status:710 - Cancelled - section 8
Status date:Jan 13, 2007
Illustration:Drawing or design which also includes word(s)/ letter(s)/number(s)
Attorney:John V. Moriarty
WOODARD EMHARDT NAUGHTON ET AL
111 Monument Circle Suite 3700, Indianapolis, IN 46204
Employee:Katherine Stoides
Goods & Services:"network", Pharmacies services, The rx net work
Owners (2):Diversified Healthcare Inc, Post Office Box 869 420 N.w. Fifth Street, Evansville, IN 47705
Charles Leich And Company, Post Office 869, Evansville, IN 47708

Status:Inactive
Registration:Jun 4, 2001
State ID:76266660
Reg. number:2801734
Status:710 - Cancelled - section 8
Status date:Aug 14, 2010
Illustration:Typeset: Word(s)/letter(s)/number(s)
Attorney:Andrew B. Mayfield
ARMSTRONG TEASDALE LLP
One Metropolitan Square Ste 2600, Saint Louis, MO 63102
Employee:Jason Fitzgera Turner
Goods & Services:"network", Retail pharmacy services
Owners (2):Diversified Healthcare, Llc, PO Box 869, Evansville, IN 47705
Diversified Healthcare, Inc, PO Box 869, Evansville, IN 47705