1604 Brittany Cove, Fort Wayne, IN 46845
Phone:(219) 637-2459
Email:Sign in to view email
SIC:5999 - Miscellaneous Retail Stores, Not Elsewhere Classified
2849 Highway Ave, Hammond, IN 46322
Industry:Ret Gifts/Novelties
Phone:(219) 595-0196
Categories:Baskets Retail, Gift Shops
7120 S Kentucky Ave, Camby, IN 46113
Categories:Auto Dealers, Van Dealers
Phone:(317) 856-0148
1257 Poplar St, Terre Haute, IN 47807
Categories:Service Stations
Phone:(812) 234-1128
305 E Ulen St, Fort Branch, IN 47648
Industry:Business Services at Non-Commercial Site
Member:Roy Jenkins (Principal)
157 W College St, Queensville, IN 47265
Industry:Beauty Shop
3108 Beeler Ave, Indianapolis, IN 46224
Industry:Nonclassifiable Establishments
54658 Edgewater Dr, South Bend, IN 46628
Industry:Nonclassifiable Establishments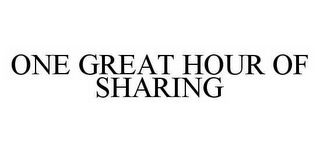 Registration:Jan 5, 2005
State ID:78542312
Reg. number:3032292
Status:702 - SECTION 8 & 15-ACCEPTED AND ACKNOWLEDGED
Status date:Feb 3, 2011
Illustration:4000
Attorney:Thomas L. Lockhart
Employee:Dezmon Mizelle Howard
Goods & Services:charitable fund raising
Owner:Church World Service, Inc, 28606 Phillips Street, Elkhart, IN 46515
Registration:Nov 8, 2013
State ID:86113838
Reg. number:4574989
Status:700 - Registered
Status date:Jul 29, 2014
Illustration:Drawing with word(s)/letter(s)/number(s) in Block form
Attorney:Women Like Us Foundation
11807 ALLISONVILLE RD
# 301, Fishers, IN 46038
Employee:Ahsen M Khan
Goods & Services:Educational services for teen girls, namely, workshops in the field of women's studies
Owner:Women Like Us Foundation, 11807 Allisonville Road #301, Fishers, IN 90275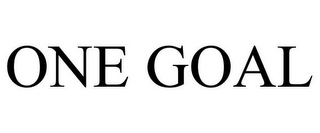 Registration:Apr 21, 2014
State ID:86258097
Status:681 - Publication/issue review complete
Status date:Feb 18, 2015
Illustration:Drawing with word(s)/letter(s)/number(s) in Block form
Attorney:Anil V. George
NBA PROPERTIES, INC
Olympic Tower 645 Fifth Ave, New York, NY 10022
Employee:Seth A Rappaport
Goods & Services:Entertainment and educational services in the field of sports, namely, ongoing television and radio programs in the field of hockey and rendering live hockey games and hockey exhibitions; conducting...
Owner:Pacers Basketball, Llc, 125 South Pennsylvania Street, Indianapolis, IN 46204
1518 E Washington St, Indianapolis, IN 46201
Status:Inactive
Industry:Individual/Family Services Help Supply Services
Phone:(317) 634-0100
Members (3):Martin Hoober (Owner, inactive)
Lela Smith (Executive Of Sales, inactive)
Mary Longbottom (Personnel Director, inactive)

Status:Inactive
Industry:Real Estate, Real Estate Agent/Manager
Doing business as:One Great Realty LLC
Site:OneGreatRealty.com
Description:Hamilton County Home Sales and surrounding areas.
~ Helping people sell in a struggling market
~ Helping people buy with confidence
~ Helping people choose the right builder and...
Addresses:PO Box 4486, Carmel, IN 46082
12617 Royce Ct, Carmel, IN 46033
Member:Angela Horner (Owner, President)
Specialties:Listing / Marketing homes, Buying pre-existing and move up homes, Building / New Construction consultations, Real Estate Consultant
Company size:1-10 employees
Status:Inactive
Industry:Nonclassifiable Establishments
Addresses:PO Box 631, Muncie, IN 47308
114 S Franklin St, Muncie, IN 47305
Member:Richard F. Brock (President)
5475 W State Road 46, Blmgtn, IN 47404
Status:Inactive
Industry:Ret New/Used Automobiles
Member:Bob Shields (Principal, inactive)
7248 Eagle Bay North Dr, Indianapolis, IN 46254
Status:Inactive
Industry:Business Services at Non-Commercial Site, Nonclassifiable Establishments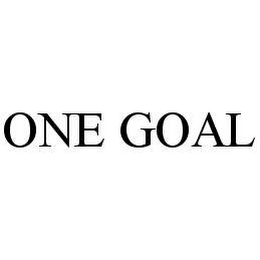 Status:Inactive
Registration:Sep 28, 2004
State ID:78490815
Reg. number:3015646
Status:710 - Cancelled - section 8
Status date:Oct 12, 2012
Illustration:Drawing with word(s)/letter(s)/number(s) in Block form
Attorney:Anil V. George
NBA Properties, Inc
Olympic Tower - 645 Fifth Avenue, New York, NY 10022
Employee:Linda M Estrada
Goods & Services:Entertainment services; namely, basketball games and exhibitions rendered live in arenas and through the media of radio and television broadcasts
Owner:Pacers Basketball Corporation, 125 S. Pennsylvania St., Indianapolis, IN 46204