Industry:Deck Cleaning, Decks, Doors, Drywall, House Painters, ...
Registration:2005
Phone:(317) 696-8472
Description:We are a fully service General Contractor with experience in many different facets of construction and home remodeling. We have 9 years experience and are licensed, and insured
Member:Nick Allender
Open Hours:Mon 08.00 AM - 06.00 PM, Tue 08.00 AM - 06.00 PM, Wed 08.00 AM - 06.00 PM, Thu 08.00 AM - 06.00 PM, Fri 08.00 AM - 06.00 PM, ...
Features:Emergency Service
Licensed:Yes
Service area:Indianapolis, North, South, East, West, Carmel, Fishers, Westfield, Greenwood, Center Grove, Whiteland, Zionsville, Fortville, Noblesville,
Free estimates:Yes
8431 Westridge Dr, Indianapolis, IN 46234
Industry:Contractor, Contractors, Picture Framing, Interior Painters, Remodeling
Doing business as:BNA Painting Inc
Phone:(317) 965-8547
Member:Nicholas E. Allender (President)
5711 Blue Spruce Drive, Indianapolis, IN 46237
Categories:Real Estate Developers & Subdividers
Phone:(317) 786-7776
2612 Scotswolde Dr, Fort Wayne, IN 46808
Categories:Transportation Services
Phone:(260) 203-2196
8803 Bel Air Dr, Indianapolis, IN 46226
Industry:Gift Shops
Phone:(317) 895-0934

176 West Logan Street, Suite 222, Noblesville, IN 46060
Industry:Transportation/Trucking/Railroad, Nonclassifiable Establishments, Ret Misc Vehicles
Doing business as:Bnb Battery LLC
Site:bnb-battery.com
Description:Our Industrial Quality Battery Regeneration product and services are perfect for companies using 6 V or 12V lead-acid batteries in their vehicles and systems. As long as a battery is mechanically...
Founded:2010
Specialties:Lead-Acid Battery Regeneration, Value Added Partners (VAPs) - Service Territories Open, Value Added Partners (VAPs) - Direct Territories Open, Battery Rejuvenation, Battery Regeneration, ...
Company size:1-10 employees
2039 S State Road 59, Ashboro, IN 47840
Industry:Local Trucking Operator
Member:Bradley Brown (Principal, inactive)
2643 N Centerline Rd, Hopewell, IN 46131
Industry:Business Services
Member:Ronald Brink (President)
8007 Whittier Ct, Fort Wayne, IN 46818
Industry:Business Services at Non-Commercial Site
Member:Nermin Besirovic (Principal)
436 Eastwood Ct, Valpo, IN 46383
Industry:Single-Family House Construction
Member:Bill Kucek (Owner)
5119 Lester St, Indianapolis, IN 46208
Industry:Business Services at Non-Commercial Site, Nonclassifiable Establishments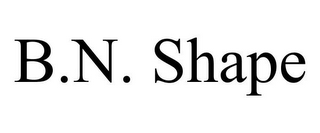 Registration:Feb 1, 2014
State ID:86181952
Status:700 - Registered
Status date:Sep 9, 2014
Illustration:Drawing with word(s)/letter(s)/number(s) in Block form
Attorney:Doz Enterprises, Llc
DOZ ENTERPRISES, LLC
1985 Cal Dr, West Lafayette, IN 47906
Employee:Kathleen Rus Jonge
Goods & Services:Educational services, namely, conducting classes, seminars, workshops, conferences, personal training sessions, online training sessions, camps and blogs in the fields of health, fitness, nutrition,...
Owner:Doz Enterprises, Llc, 1985 Cal Drive, West Lafayette, IN 47906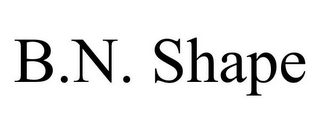 Registration:Feb 28, 2012
State ID:85555636
Reg. number:4271015
Status:700 - Registered
Status date:Jan 8, 2013
Illustration:Drawing with word(s)/letter(s)/number(s) in Block form
Attorney:Doz Enterprises, Llc
DOZ ENTERPRISES, LLC
1985 Cal Dr, West Lafayette, IN 47906
Employee:Kevin Scott Corwin
Goods & Services:Wearable garments and clothing, namely, shirts, pants, hats, sweatshirts, The name(s), portrait(s), and/or signature(s) shown in the mark does not identify a particular living individual., Be in shape
Owner:Doz Enterprises, Llc, 1985 Cal Drive, West Lafayette, IN 47906
16730 Pine Ridge Pass, Leo, IN 46765
Status:Inactive
Industry:Investment Advisory Service
Registration:May 22, 2006
Inactive since:Jul 9, 2014
State ID:2006-000515106
Business type:Limited Liability Company - Domestic
Entity State:WY
Expiration:Perpetual
733 N 14Th St, Terre Haute, IN 47807
Status:Inactive
Industry:Business Services
Member:Brenda Newman (Principal, inactive)
14110 Castle Brook Rd, Evansville, IN 47725
Status:Inactive
Industry:Nonclassifiable Establishments
2039 S State Road 59, Ashboro, IN 47840
Status:Inactive
Industry:Nonclassifiable Establishments, Regulation Agricultural Marketing