Industry:Floor Laying Contractor
Doing business as:Ballenger's Carpet Service
Ballengers Carpet Workroom
Registration:Jan 1, 1946
Phone:(618) 233-9964
Addresses:2417 - C Lebanon Ave, Belleville, IL 62221
2417 Lebanon Ave, Belleville, IL 62221
Members (2):Robin Ballenger
Don Ballenger (Owner)
Categories:Carpet & Rug Repair
791 Mchenry Ave, Woodstock, IL 60098
Industry:Services-Misc, Auto Repair
Registration:Jan 1, 2002
Phone:(815) 338-1550
Members (2):Louis Ballenos (Owner)
Luis Bellenos (Owner)
Categories:Auto Repair & Service, Auto Machine Shop Services
Products:Maintenance
582 Oakwood Ave # 203, Lake Forest, IL 60045
Registration:Jan 1, 2009
Site:ballencpa.com
Phone:(847) 295-0671
Member:Stephen Ballen (Owner)
Categories:Accountants
541 Jennings Dr. Unit A-1, Lake in the Hills, IL 60156
Industry:Auto Body Repair, Auto Detailing, Auto Painting
Registration:2011
Phone:(773) 540-9631
Description:Small family business dedicated to ensuring your car looks like new when repaired. We do collision repair (along with other body work), painting and detailing. We work with foreign and domestic...
Member:Jose Balleno
Warranties:Satisfaction
Open Hours:Mon 05.00 PM - 09.00 PM, Tue 05.00 PM - 09.00 PM, Wed 05.00 PM - 09.00 PM, Thu 05.00 PM - 09.00 PM, Fri 05.00 PM - 09.00 PM, ...
Licensed:Yes
Service area:Located in a small industrial park in the corner of Rakow Road and Pyott Road
Free estimates:Yes
Senior discount:10%
2464 North Geneva Terr #2A, Chicago, IL 60614
Phone:(312) 665-2362
Email:Sign in to view email
SIC:7311 - Advertising Agencies
1401 N Western Ave, Ste 2, Lake Forest, IL 60045
Categories:Certified Public Accountants
Phone:(847) 295-0671
Products:Auditing, Bookkeeping Services
Additional:Individual Business & Trust Tax Returns, Business Valuations & Audits, Business Accounting And Bookkeeping, Elder Care Services
12616 Maple Ave, Blue Island, IL 60406
Categories:Courier & Delivery Services Residential
Phone:(708) 705-3587
5051 W Jackson Blvd, Chicago, IL 60644
Industry:Business Services at Non-Commercial Site
Member:Sedrick Ballenger (Owner, Principal)
Registration:Nov 4, 2011
State ID:68211484
Business type:Domestic Bca
Expiration:Perpetual
Agent:William A. Hellyer
444 N Il Route 31 Ste 100, Crystal Lake, IL 60012 (Physical)
Registration:Oct 16, 2001
State ID:61861599
Business type:Domestic Bca
Expiration:Perpetual
Agent:Stephen Z. Ballen
335 Sylvan Rd, Lake Bluff, IL 60044 (Physical)
Broadview, IL · Chicago, IL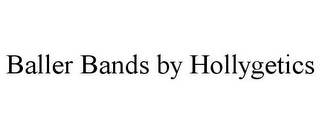 Registration:Jul 19, 2013
State ID:86015408
Status:681 - Publication/issue review complete
Status date:Dec 5, 2013
Illustration:Drawing with word(s)/letter(s)/number(s) in Block form
Employee:Ronald E Aikens
Goods & Services:"bands", Arm bands for designating team member positions in sports activities; athletic sporting goods, namely, athletic wrist and joint supports; exercise equipment, namely, basketball training...
Owners (2):Johnson, Beyonca, 1903 S. 10Th, Maywood, IL 60153
Medley, Holly, 434 E. 47Th Street, Chicago, IL 60653
Correspondent:Holly Medley
434 E 47Th St, Chicago, IL 60653
21141 Governors Hwy, Matteson, IL 60443
Status:Inactive
Industry:Legal Services
Status:Inactive
Registration:Nov 15, 1982
State ID:52905834
Business type:Domestic Bca
Expiration:Perpetual
Agent:Joan Ballenger
855 Deere Park Court, Deerfield, IL 60015 (Physical)
Status:Inactive
Registration:Feb 21, 1995
State ID:58203149
Business type:Domestic Bca
Expiration:Perpetual
Agent:Richard Ballentine
13402 Komensky, Robbins, IL 60472 (Physical)
Status:Inactive
Registration:Nov 30, 2010
State ID:67271459
Business type:Domestic Bca
Expiration:Perpetual
Agent:William A Ballentine
16009 S Arbor Dr, Plainfield, IL 60586 (Physical)
Status:Inactive
Registration:Feb 26, 2002
State ID:62073411
Business type:Domestic Bca
Expiration:Perpetual
Agent:Warren Ballentine
1040 Blackhawk Dr, Park Forest, IL 60466 (Physical)