7336 W 63Rd St, Summit Argo, IL 60501
Registration:Jan 1, 1984
Phone:(708) 458-9193
Member:Joseph Balich
Categories:Attorneys & Lawyers
1780 N Farnsworth Ave, Aurora, IL 60505
Categories:Health Care Professionals, Mental Health, Mental Health Counselors, Psychologists
Phone:(866) 992-1677
Disciplines:Dentist
Specialties:Amalgam (Silver) Fillings, Athletic Mouth Guards, Bridges, Bruxism (Grinding), Composite (Tooth- Colored) Fillings, ...
Degree & License:Loyola University, 19021946 Illinois
Gender:Male
Additional:If you want to find quality dental care for your entire family in one practice, look no further! Our team combines expertise and state-of-the-art technology to deliver everything from teeth whitening ...
1212 N Lasalle Dr Ste 1302, Chicago, IL 60610
Industry:Health and Allied Services, Nec, Nsk, Health/Allied Services
Registration:Apr 9, 2012
State ID:03858561
Business type:Domestic LLC
Expiration:Perpetual
Member:Sheweta Shyamani (Chief Executive Officer)
Agent:Shweta Shyamani
1212 N Lasalle Dr #1302, Chicago, IL 60610 (Physical)
20 North Wacker Drive, Chicago, IL 60606
Registration:Dec 14, 2011
State ID:03748219
Business type:Foreign LLC
Entity State:DE
Expiration:Perpetual
Agent:L National Corporate Research
600 South Second St, Springfield, IL 62704 (Physical)
5155 N East River Rd, Chicago, IL 60656
Industry:Management Consulting Services
Member:Marie R. Balice (Owner)
2170 Pratt Ave, Des Plaines, IL 60018
Industry:Local Trucking Operator, Nonclassifiable Establishments
10020 Grand Ave, Franklin Park, IL 60131
Industry:Offices of Dentists
Site:magicdentist.com
Phone:(847) 455-8383
Member:Joseph Balice (Chief Executive)
SIC:8021 - Offices and Clinics of Dentists
Company size:1
Registration:May 5, 2015
State ID:70154994
Business type:Domestic Bca
Expiration:Perpetual
Agent:Boliboca Andrei
2206 S Goebbert Rd Apt 111, Arlington Heights, IL 60005 (Physical)
216 W 31St St, Chicago, IL 60616
Status:Inactive
Industry:Ret Drugs/Sundries
Phone:(312) 225-7723
Member:Thomas Balich (Owner, Director Of Pharmacy, inactive)
Status:Inactive
Industry:Nonresidential Building Operator
Registration:Nov 27, 2006
Addresses:417 S Jefferson 109B, Chicago, IL 60607 (Physical)
417 S Jefferson St, Chicago, IL 60607
State ID:02039389
Business type:Domestic LLC
Expiration:Perpetual
Agent:Carmen A. Taglia
417 S Jefferson #109B, Chicago, IL 60607 (Physical)
Status:Inactive
Registration:Mar 15, 1999
State ID:60391602
Business type:Domestic Bca
Expiration:Perpetual
Agent:Peter A Weitmann
4915 W Jerome, Skokie, IL 60077 (Physical)
Status:Inactive
Registration:Sep 27, 1989
State ID:55680159
Business type:Domestic Bca
Expiration:Perpetual
Agent:Zohrab J Balian
6400 W Roosvelt Rd, Oak Park, IL 60304 (Physical)
Status:Inactive
Registration:Aug 29, 1996
State ID:59021427
Business type:Domestic Bca
Expiration:Perpetual
Agent:Thomas W Mcgraw
7518 Madison St Ste 2 C, Forest Park, IL 60130 (Physical)
Status:Inactive
Registration:Nov 15, 1994
State ID:58064637
Business type:Domestic Bca
Expiration:Perpetual
Agent:Amelia A Balicki
7750 S Homan, Chicago, IL 60652 (Physical)
Status:Inactive
Registration:Sep 24, 1990
State ID:74101046
Reg. number:1657508
Status:710 - Cancelled - section 8
Status date:Mar 23, 1998
Illustration:Typeset: Word(s)/letter(s)/number(s)
Attorney:Henry S. Kaplan
Dressler, Goldsmith, Shore, et al
180 North Stetson Avenue, Chicago, IL 60601
Goods & Services:Toys; namely, dolls and doll accessories
Owner:Tiger Electronics, Inc, 980 Woodlands Parkway, Vernon Hills, IL 60061
Winston Salem, NC · Chicago, IL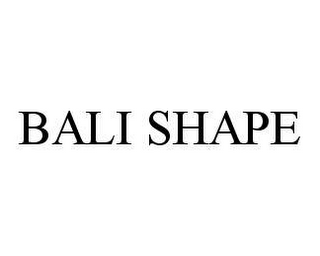 Status:Inactive
Registration:Apr 15, 2004
State ID:78402440
Status:601 - Abandoned - express
Status date:Jul 8, 2005
Illustration:Drawing with word(s)/letter(s)/number(s) in Block form
Attorney:Nicholas J. Valenziano, Jr., Esq
Employee:George M Lorenzo
Goods & Services:Bras, panties, camisoles, slips, tank tops and garments that shape the body, namely briefs, body briefers and thigh shapers
Owners (2):Sara Lee Corporation, 1000 East Hanes Mill Road, Winston-Salem, NC 27105
Saramar, Llc, 10 South Riverside Plaza, Chicago, IL 60606
Correspondent:Arthur J. Debaugh
470 Hanes Mill Road, Winston Salem, NC 27105
Doing business as:Balick
Registration:Sep 14, 2009
Phone:(224) 402-4884
Addresses:Des Plaines, IL 60016 (Physical)
9979 Linda Ln, Apt 2E, Des Plaines, IL 60016
State ID:66741672
Business type:Domestic Bca
Expiration:Perpetual
Agent:Stoyko Stoykov
1733 W Woods Dr 1201, Arlington Heights, IL 60004 (Physical)
Categories:Trucking Companies