705 Illinois Ave, Mendota, IL 61342
Industry:Concrete Contractor, Concrete Repair
Doing business as:Barkman Concrete Construction Inc
BARKMAN CONCRETE
Site:barkmanconcrete.com
Phone:(815) 539-3705, (815) 539-5142 (Fax)
Description:When it comes to experience, craftsmanship, and attention to detail, Barkman Concrete Construction, Inc. is the concrete contractor trusted by more homeowners, landlords, and project managers in...
Member:Travis Barkman (President)
Categories:Concrete Contractors, Building & Home Construction, Construction Companies, Driveway Contractors & Construction, Home Builders & Developers
Open Hours:Mon-Fri: 7AM - 5PM, Sat: closed, Sun: closed
Specialties:Commercial Concrete Contractor, concrete contractor, Concrete Contractor Mendota, Decorative Concrete Contractor, Expert Concrete Contr, ...
In business since:2006
Areas served:Lee County, La Salle County, Bureau County
Brands:Nature Stone * Housegaurd
Products:Additions, Barkman Concrete Construction, Inc, Commercial Services, Concrete, Concrete Work, ...
Payment options:Cash, Checking Account
Certifications:Licensed * Insured
Additional:Quality Workmanship Guaranteed!":
6228B Main St, Downers Grove, IL 60516
Industry:Pet Grooming
Registration:Jan 1, 2006
Site:barknbeautys.com
Phone:(630) 241-2275
Member:Donna Carter
Service area:Storefront
Categories:Services - General, Pet Food & Supplies Retail, Pet Grooming
Products:Full Service Grooming, Gentle & Humane, Grooming, Personalized Grooming
Certifications:Certified
Additional:Experienced
2 Lawrence Sq, Springfield, IL 62704
Industry:Accounting/Auditing/Bookkeeping Business Services, Accountant
Phone:(217) 492-1040
Member:Jerald T. Barkmeier (Owner, Principal, inactive)
Categories:Tax Return Preparation
Open Hours:Mon Fri 8, 30 --:5, 30
Specialties:Investment Planning
In business since:2004
Brands:Efile
Products:Estate Planning, Financial Planner, Investment Advisor, Investments, Money Management, ...
Payment options:Checks
Certifications:Certified Financial Planner
Additional:Tax Preparation & Planning, Personal Financial Planning
800 N 1St St, Springfield, IL 62702
Industry:Surgeons, Vascular Surgery
Site:springfieldclinic.com
Phone:(217) 528-7541
Description:Http://www.abms.org. additional phone - (800) 526-0857.
611 W Park St, Urbana, IL 61801
Industry:Emergency Medicine
Site:carle.com
Phone:(217) 383-3313
Member:James Louis Barkmeier
14100 W Lambs Ln 3, Libertyville, IL 60048
Registration:Oct 7, 2008
Phone:(847) 367-0364
Member:Tagliaferro (President)
Categories:Pet Boarding - Dogs
730 Clinton Ave, East Dubuque, IL 61025
Phone:(815) 747-2477
782 Evergreen Ln, Sugar Grove, IL 60554
Industry:Whol Nondurable Goods
Member:Chaya Schoenberg (Principal)
408 W Locust St, Lanark, IL 61046
Industry:Electrical Contractor, Electrical Work, Nsk, Nonclassifiable Establishments
205 S 5Th St # 930, Springfield, IL 62701
2626 Warrenville Rd Ste 300, Downers Grove, IL 60515
Status:Inactive
Entity State:DE
TIN:13641430452
Reno, NV · Springfield, IL · Tucson, AZ · Appleton, WI
Status:Inactive
Registration:Dec 18, 2000
Addresses:1155 W 4Th St, Reno, NV 89503
45 Orchard Ln, Springfield, IL 62712
7022 E Baker St, Tucson, AZ 85710
2311 E Hammond Ave, Appleton, WI 54911
2708 Cherry Hills Dr, Champaign, IL 61822
State ID:LLC12206-2000
Business type:Domestic Limited-Liability Company
Members (4):James L. Barkmeier (Mmember, inactive)
Jerald T. Barkmeier (Manager, inactive)
John R. Barkmeier (Mmember, inactive)
Julie M. Barkmeier (Manager, inactive)
360 W Butterfield Rd, Elmhurst, IL 60126
Status:Inactive
Industry:Nonclassifiable Establishments
Status:Inactive
Registration:Oct 13, 2004
State ID:63827738
Business type:Domestic Bca
Expiration:Perpetual
Agent:Raymond L Barrera
22084 Rosemary Rd, Frankfort, IL 60423 (Physical)
Status:Inactive
Registration:Feb 17, 2005
State ID:64055992
Business type:Domestic Bca
Expiration:Perpetual
Agent:Chaya Schoenberg
782 Evergreen Lane, Sugar Grove, IL 60554 (Physical)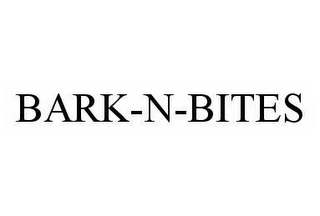 Status:Inactive
Registration:Jan 19, 2005
State ID:78549675
Status:606 - ABANDONED - NO STATEMENT OF USE FILED
Status date:Sep 29, 2006
Illustration:4000
Employee:Won Teak Oh
Goods & Services:Dog bakery products, namely dog biscuits and edible dog treats, BARK-AND-BITES
Owner:Schoenberg, Chaya, 782 Evergreen Lane, Sugar Grove, IL 60554