9373 Harrison St, Des Plaines, IL 60016
Phone:(847) 824-8227
Member:Artadiusz Madga (Owner)
Categories:Amusement Parks & Places
2041 W North Ave, Chicago, IL 60647
Categories:Chicken Restaurants, Restaurants
Phone:(773) 697-9266
2648 N Menard Ave, Chicago, IL 60639
Industry:Nonprofit Organization Management, Other Social Advocacy Organizations
Site:artofbreastfeeding.com
Phone:(773) 420-7534, (773) 745-0992
Description:Breastfeeding Supplies & Information
Member:Cynthia Guzman (President)
SIC:8399 - Social Services, Not Elsewhere Classified
Company size:1
1859 N Fairfield Ave, Chicago, IL 60647
Industry:Business Services at Non-Commercial Site

Registration:Sep 17, 1999
State ID:75802894
Reg. number:2530446
Status:800 - Registered and renewed
Status date:Feb 29, 2012
Illustration:Typeset: Word(s)/letter(s)/number(s)
Attorney:Nora A. Preece
ALTER AND PREECE
Suite 1062, Chicago, IL 60604
Employee:Tricia L Sonneborn
Goods & Services:"cheesecake", Promotion and wholesale distributorships featuring cheesecakes, namely the bringing together, for the benefit of others, of cheesecakes, enabling customers to conveniently view and...
Owner:Eli's Cheesecake Co., The, 6701 W. Forest Preserve Drive, Chicago, IL 60634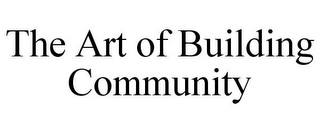 Registration:Mar 14, 2012
State ID:85569574
Reg. number:4355019
Status:700 - Registered
Status date:Jun 18, 2013
Illustration:Drawing with word(s)/letter(s)/number(s) in Block form
Attorney:Mark D Roth
ORUM & ROTH, LLC
53 W Jackson Blvd Ste 620, Chicago, IL 60604
Employee:Steven W Jackson
Goods & Services:"building community", Downloadable electronic publications in the nature of magazines in the field of lifestyle, profiles of individuals and businesses, fashion, community events, current events,...
Owner:Quintessential Media Group, Inc, 120 Lageschulte Street #103, Barrington, IL 60010
7730 W Addison St, Chicago, IL 60634
Status:Inactive
Industry:Misc Personal Services
Member:Laura Pusateri (Principal, inactive)
642 Arlington Ave, Des Plaines, IL 60016
Status:Inactive
Industry:Nonclassifiable Establishments
Member:Cynthia Guzman (Principal, inactive)
Status:Inactive
Registration:Aug 15, 1997
State ID:59550942
Business type:Domestic Bca
Expiration:Perpetual
Agent:Cynthia A Guzman
6214 N Normandy Avenue, Chicago, IL 60631 (Physical)
Status:Inactive
Registration:Mar 24, 2009
State ID:66908976
Business type:Domestic Bca
Expiration:Perpetual
Agent:Bette Baron
355 Wild Rock Ter, Matteson, IL 60443 (Physical)
Status:Inactive
Registration:Sep 23, 1997
State ID:59595857
Business type:Domestic Bca
Expiration:Perpetual
Agent:Bernadetta Augustynski
8222 W Walsh 1St Floor, River Grove, IL 60171 (Physical)
2 S 378 Chaucer Court, Glen Ellyn, IL 60137
Status:Inactive
Registration:Apr 26, 1999
State ID:00280275
Business type:Domestic LLC
Expiration:12/31/2025
Agent:Michael F Reilley
2 S 378 Chaucer Court, Glen Ellyn, IL 60137 (Physical)
Status:Inactive
Registration:May 11, 2011
State ID:67938615
Business type:Domestic Bca
Expiration:Perpetual
Agent:Artemio Barrios
7750 Mobile Ave, Burbank, IL 60459 (Physical)
Status:Inactive
Registration:May 11, 2011
State ID:67938704
Business type:Domestic Bca
Expiration:Perpetual
Agent:Jovita M. Holle
3731 N Christiana Ave, Chicago, IL 60618 (Physical)
Status:Inactive
Registration:Feb 27, 2014
State ID:69476228
Business type:Domestic Bca
Expiration:Perpetual
Agent:Valeria Levit
6765 W Creekside Dr, Lake Zurich, IL 60047 (Physical)
Status:Inactive
Registration:Feb 18, 2013
State ID:68927749
Business type:Not-For-Profit
Expiration:Perpetual
Agent:Bobby A. Tribble
14217 S Stewart Ave, Riverdale, IL 60827 (Physical)
Status:Inactive
Registration:Jan 28, 1994
State ID:74483805
Status:606 - Abandoned - no statement of use filed
Status date:Jun 28, 1995
Illustration:Typeset: Word(s)/letter(s)/number(s)
Attorney:Bradley A. Keller
Thompson, Hine and Flory
Post Office Box 8801, Dayton, OH 45401
Employee:Nora Buchanan Will
Goods & Services:Feminine hygiene products, namely clortrimazole cream, douches, homeopathic suppositories, lubricating gels, medicated creams, pre-menstrual syndrome tablets and vaginal moisturizers
Owner:Lake Pharmaceutical, Inc, The Corporate Woods 625 Forest Edge Drive, Vernon Hills, IL 60061
Status:Inactive
Registration:Dec 9, 2002
State ID:76472682
Reg. number:2796364
Status:710 - Cancelled - section 8
Status date:Jul 18, 2014
Illustration:Drawing with word(s)/letter(s)/number(s) in Stylized form
Employee:Steven R Fine
Goods & Services:Conducting workshops in the field of business etiquette and personal image enhancement
Owner:Wildermuth, Anna S, 498 Hampshire Street, Elmhurst, IL 60126
Correspondent:Anna S. Wildermuth
498 Hampshire Street, Elmhurst, IL 60126